Deck:
Customers demand real choices for bill payment.
Author Bio:
Jeff Miller is a director and Gordon Hilbun is a managing consultant with Navigant Consulting. Peter Shaw , formerly with Navigant, is founder and managing director of the Intelligent Project.
Customers demand real choices for bill payment.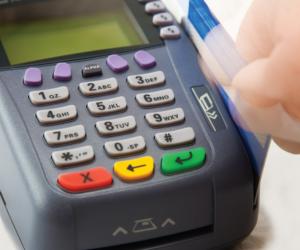 In the world of utility bill payments, few issues have generated more controversy than the use of credit, debit and pre-paid cards. Generally, regulated utilities have been unable to build a compelling business case to offer no-fee card payments to customers, preferring instead to partner with third-party processors (TPPs) who happily charge convenience fees to card users. Card companies such as Visa and MasterCard—and the banks that issue their cards—struggle to create the right formula to entice large utilities to absorb card processing fees, in hopes of unlocking one of the remaining hold-out industries with significant card volume growth potential.
However, findings from a recent industry working group indicate 2010 might prove to be a watershed year for card payment of utility bills. The payment card industry is seeing significant growth in the use of debit and prepaid cards. Growth in the use of pre-paid cards could be particularly beneficial to utilities, given that prepaid services in general hold significant appeal to low-income customers. Utilities also are beginning to view card acceptance as a strategic investment, driven in part by utilities' own desires to engage customers electronically—a prerequisite for the successful expansion of customer offerings enabled by smart-grid applications. At the same time, utilities and regulators are trying to better understand and address the drivers of the no-fee card payment business case. This situation results in two questions utilities must address in order to support the adoption of no-fee card payments: What roles will card payments play in facilitating successful customer programs in the future? And what measures should be taken to navigate the obstacles for rationalizing no-fee card payments for their customers?
Light Bill of the Future
Consumers today expect to be able to pay their recurring bills on their terms—through the Automatic Clearing House (ACH) network, the use of payment cards, or by check or cash. Billers across all industries continue to see growth in electronic payment channels, with corresponding reductions in the use of bank checks and cash. However, despite a recent focus on increasing the availability of electronic payment channels, utilities still lag behind other industries with respect to all forms of electronic payments, including card payments (see Figure 1) . Across all industries, payment cards are particularly favored by Generation X and Y customers, 1 who use debit cards as a replacement for cash or checks, and credit cards as a way to manage cash flow and take advantage of rewards programs. Debit cards now are the most prevalent payment card option, constituting roughly 60 percent of payment card transactions. The most explosive growth in payment cards, however, is in pre-paid cards, which are particularly popular among low-income customers and used as a substitute for cash, checks, and money orders (see Figure 2) .