Deck:
Leaders adapt to strategic shifts in the utility landscape.
Author Bio:
Michael T. Burr is Fortnightly's editor in chief. Email him at burr@pur.com. He acknowledges Steven Anderson's editorial contributions to this article.
Technology analysis firm Gartner Group defines "disruptive technology" as one that causes major change in the accepted way of doing things, including business models, processes, revenue streams, industry dynamics and consumer behavior.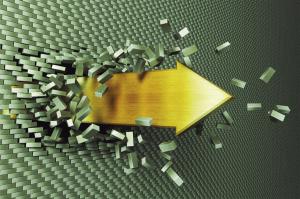 This definition captures the essence of three major technology trends shaping the future of the energy utility industry. Specifically, the industry is struggling to transition away from carbon-heavy energy technologies and toward carbon-light options—many of which remain immature at best—while at the same time reducing dependence on imported, insecure or uncertain resources. Simultaneously, the smart grid promises to revolutionize the way utilities operate, with direct and indirect effects on customers. As if that weren't enough, the large-scale adoption of electric cars might accelerate radical changes in system operations and the utility-customer relationship.
Nobody can predict with 100-percent accuracy when or how new technologies might become disruptive to existing industries. Economic, political and technical factors can spur forward or slow down developments. But it's a fair bet these three technology trends—involving resource options, smart-grid implementation and electric transportation—will continue driving the industry's direction for the foreseeable future.
For a clearer understanding of how these trends affect companies' strategies, Fortnightly interviewed senior executives from six major players in the U.S. utility industry. They include:
• Terry Boston, CEO, PJM
• Jim Burke, CEO, TXU Energy
• Ted Craver, CEO, Southern California Edison
• David Ratcliffe, CEO, Southern Company
• Bill Spence, COO, PPL Utilities
• Chris Weston, CEO, Direct Energy North America
Resource Strategy
Fortnightly: How is your company addressing the challenges of energy resource planning? What do you see as the key elements of your strategy over the next decade?
Ratcliffe, Southern Company: First it's important to understand that as the economy recovers and grows over the next 10 to 20 years, it will require more energy. As we try to change out to more efficient technologies, meeting that energy demand will be a daunting task.
As an industry we've struggled with the fact there's no single winning technology. We need a diverse portfolio. We don't have the luxury of picking any one. As we try to determine what resources will be needed, how much and where they'll be deployed, engaging in a public and transparent regulatory process is absolutely essential to success. The public has to understand that we're trying to find the best solutions for the long term. There are so many factors involved, there has to be a sound debate in a transparent public process.
We're fortunate in our jurisdiction to have an integrated resource-planning process where we go before the regulator and ask for agreement on the actual amount of need we have, and then we go back in a separate process to determine exactly what technologies make the most sense in terms of the mix of assets, the desire for reliability, the desire for a cleaner footprint. We get a decision that the commission and the public has had input into, and the PUC agrees that we should move forward.
Spence, PPL: As a utility operating in Pennsylvania's competitive market, we don't have the obligation to build new power plants. Our affiliate, PPL Energy Supply, operates generation, and we have the obligation to make sure the supply is there, but we rely on competitive wholesale markets.
In the next three-to-five years, there's no significant need for more supply. Between the renewable resources that are coming on line and the demand-response programs that are in place, mandated by the state and otherwise, I see plenty of supply to serve our customers' demands in the next three to five years. Frankly, the price signals aren't there to build new generation at this point, except plants that are subsidized, like solar and wind.
On the T&D side of the business, we've got a lot of planning efforts under way, working with various stakeholders in Pennsylvania. We have a $500 million transmission project going across North-Central Pennsylvania, hooking up with Public Service Electric & Gas on the New Jersey side. That's been improved and is getting underway. We'll be ramping up investments in both transmission and distribution in the next few years, probably doubling our T&D rate base in the next five or six years.
Boston, PJM: We do a regional transmission expansion plan at least once a year, and sometimes more frequently at the request of states and FERC, to look at expanding the transmission system to meet the known variables—namely, inter-region load growth and generation that's projected to come on line. The market itself delivers the resource mix, and it's a fairly balanced portfolio.
The 1960s were all about coal. The 1970s and '80s were more about nuclear, and the 1990s through about 1997 were about natural gas. Today, wind is the dominant player. More than half of the resources in our queue are wind power, and it dwarfs the other renewables in terms of new capacity. The largest renewable resource on our system, incidentally, is biomass, mostly waste wood.
Scalable Supply
Fortnightly: What do you view as the most important energy sources to develop over the next 10 years?
Ratcliffe, Southern Company: In Georgia we're attempting to build more natural gas-fired capacity, as well as some biomass conversion and a new nuclear plant. We made a commitment to building new next-gen nuclear units at Vogtle. We're moving through the process of not just thinking about it but actually constructing those units. We spent significant money on excavation and other work that we can do under an early site permit. We expect the units to be operational in 2016 and 2017.
We need new nuclear technology to reduce the carbon footprint, as we know we have to do as a nation. Working with the Georgia Public Service Commission and the state legislature, we've made a huge commitment to nuclear technology, and that will pave the way for others to come behind us. The first of any new technology tends to be very expensive, and the price comes down after the 10th or 12th plant. Certainly the learning process with the first several units will translate into cost savings for customers later on.
In Mississippi we're working to build a coal-gasification plant. We went through the process of estimating need, then the decision to build IGCC [integrated gasification combined cycle] with technology that we perfected at our facility in Alabama, for state-of-the-art gasification on low-grade fuel. The DOE has been very supportive of that project with funding. We've proposed to capture CO2 emissions and use it for enhanced oil recovery. The Mississippi Public Service Commission decided we should go forward and issued a certificate of need. However we don't like the original draft of the order and at this moment we're suggesting some changes. Hopefully we can get it committed and move forward.
We're also working on other renewables. You may have read about our [100-MW wood waste-fired] biomass project in Nacogdoches, Texas, with offtake contracted to the city of Austin. Also, we have a 30-MW solar photovoltaic plant in New Mexico in partnership with Turner Renewables.
I think renewables will be important because the public wants more renewables in some form. As we educate them about the cost and scalability of renewables, they will have to understand that if we're faced with a 20-percent increase in demand over the next 20 years, we'll have to build something much larger; witness early decisions about new nuclear, coal and renewable technologies. Renewables will play a part, but even in a very aggressive deployment it will be a small portion of the overall supply.
We're an ongoing major contributor to R&D in these areas. We do as much or more than almost anybody in the industry. We manage more than $500 million in technology research. Something we're proud of is having DOE designate Southern Company to manage and operate the National Carbon Capture Center [near Birmingham, Ala.].
Spence, PPL: The main things that will drive investments in supply are the price of natural gas and the policy landscape. Gas is on the margin and sets the price of power 60 percent of the time. If you have a healthy gas price, and you have legislation around climate change and renewables, that will dictate how people invest. There's a lot of uncertainty around energy policy, so it's a struggle.
In the long term, new supply investments also will depend on how the economics work out for new nuclear and renewable energy development.
Boston, PJM: Transmission and storage capacity are key issues for energy resource planning. If you like wind power, you have to love transmission and storage. I like the fuel price on wind, and those resources are coming in very fast with production tax credits. But we need storage and we've been working to convince policy makers that in order to continue growing renewable resources, we need storage technology and a system that makes it work. Storage ties the whole resource plan together.
In addition to some battery capacity, there are two compressed-air energy storage (CAES) projects that are still in the vetting stage. One of those has a potential capacity of 2,700 MW. Also we're working on a 20-MW flywheel project. My favorite technology though, and I hope the smart grid makes it available, is water-heater storage. Water heaters already exist throughout the system. Prices could encourage heating water at night and lowering the temperature during the daytime, but this does require smart-grid control systems.
This will be a slow-moving process. It's a very large system, and as we add wind we'll need a lot of storage, much like we added 23 GW of pumped-storage to the country's grid in order to integrate nuclear power in the 1970s and 1980s, to allow nuclear power to run at base load. Nuclear plants have a very good fuel cost, and so do wind farms. We'd like to have the same kind of flexibility in the portfolio going forward.
Another important part of the resource plan is shale gas. It's not a zero-carbon resource, but it can buy time to integrate renewables. Natural gas balances out with wind much better than nuclear or coal plants do. Shale gas is very heavy in the PJM region and it's closer to load centers than wind or coal-fired generation, so that might represent a sea change. But you have to do it right the first time, in terms of protecting the environment and the water supply in particular, or you might not get another opportunity.
Negawatt Planning
Fortnightly: What roles do you expect conservation and demand management to play in the future resource strategy?
Ratcliffe, Southern Company: We've done a lot of work within the industry, at EPRI and other groups, looking at what could be done with energy efficiency and conservation. We know we could do more but it has to be economically effective to deploy. There's nothing that doesn't cost money. We can pass building codes that will require more efficient new construction going forward, and we can provide economic incentives for retrofitting with new lighting and motors. We've been successful at reducing the peak demand with different rate structures. We can demonstrate 3,000 MW of demand on our system that doesn't exist because of interruptible loads and peak pricing. We think we can do more in that regard, and we'll spend as much as $1 billion to create incentives to reduce peak demand over the next 10 years. From that we expect we can get a further 1,100 MW off our system.
But all of these things are a function of cost, the current mix of resources, and regulatory requirements at the state and national levels. More than 25 states have mandated renewable energy. What makes economic sense depends on your average cost of electricity, and the cost for renewables, efficiency or conservation. The higher your average rates are, the more it makes sense to deploy efficiency and conservation programs. Many programs, when measured against a rate-impact model, actually cause rates to go up, and therefore regulators won't—and haven't—approved much of it so far. As the average price goes up—which it will as we deploy new capital—more of these programs will be effective for the end-use customer.
Boston, PJM: Efficiency makes a lot of sense for the nation. Attic insulation is the cheapest source of carbon reductions. You just have to measure and verify that the actions are actually being taken. It's hard to measure megawatts that aren't being used.
In a slow economy, we're seeing demand-side resources compete very well against supply-side resources. [In its most recent capacity auction, PJM reported in mid-May that 6.5 percent of total resources procured were comprised of demand response and energy efficiency.] Measurement and verification is always an issue. We're working hard with our stakeholders and demand-side aggregators to verify that we're getting the megawatts that are claimed when people bid in the market. We did a test last fall and we actually got 118 percent of the amount of demand response that we asked for on that day. That wasn't a perfect test because it wasn't on the hottest day of the year, but it is a good indication that demand resources are real.
As the economy recovers, it might be harder to make everyone who's under contract keep their commitments. When the economy is booming, it's harder to take curtailments when you're running three shifts. But the contracts are for three years and the penalties are substantial. If people don't play, they have to pay.
Spence, PPL: In Pennsylvania Act 129, the legislature last year required a 3-percent reduction in energy usage by 2013, and 4 percent in peak load. That will drive the demand-side management part of the equation for the next three years or so.
Conservation and DSM will play a significant part. My guess is that as an industry we've got to think about market demand in terms of a steady state, with no real growth in potential usage through 2020, based on the economy, new technologies, state-mandated initiatives and people changing their lifestyles. We might well be in a situation where we don't see a lot of load growth over the next 10 years. There's so much focus these days on energy efficiency and customer education that more people are aware of what they're paying and how much they're using, and they'll take that into account as they use the electricity product going forward. Certainly it's a changed set of circumstances.
Customers & Smart Grid
Fortnightly: What's your company's overall strategy for engaging customers as you work to implement changes in distribution technologies and rate structures?
Ratcliffe, Southern Company: At the heart of anything we do with customers is a desire to make sure they understand exactly what we're trying to do, which is to make their lives better by allowing them to use our product as efficiently as they can. When it comes to technology, we first make sure the technology works well, and second that customers understand how it works. We communicate with them frequently, to make sure customers understand that when we deploy it they'll be better off, and we will too in our ability to provide electricity affordably and reliably. That is our mantra.
About 20 years ago we began real-time pricing with our major industrial customers. We found that if we sent them real-time price signals, they could make operational changes that would benefit them and also benefit the utility in terms of controlling peak demand. We had a lot of good experience learning how our customers can respond. Now we're moving down the scale of our customer base, ultimately down to residential users with advanced metering. Our metering services department has watched the evolution of that technology and tried a lot of systems in different pilots. We finally got comfortable that the technology was ready for prime time, and we developed a business case that showed we could justify the cost of deploying AMI, simply because of savings in meter reading and vehicle costs. Now we're about halfway through our system, with 2 million meters deployed.
Spence, PPL Utilities: Our strategy stands on three pillars. The first and most important is communication with our customers, informing and educating them. We use a lot of different tools in that process. Two years ago, we branded our customer-engagement efforts under the banner of E-power, and we promote the E-power options and tools through a combination of traditional newspaper and TV ad spots.
The second pillar is technology, which is there to help customers evaluate their usage and options. If I were to move to a time-of-use rate, for example, how much could I save? A key tool for doing those evaluations is the Energy Analyzer. The Energy Analyzer allows customers to use their own metering data to model their home energy use and evaluate the savings they'd get from making various changes. That's been very effective, and about 30 percent of our customers have used it. Communications played a key role in building awareness for E-power and the Energy Analyzer application.
The third pillar is the focus on providing value to all stakeholders. There's got to be a business case for each investment in technology or equipment. There has to be savings and efficiency for customers and also value to shareholders.
We look at those three pillars and ask whether it makes sense to the customer. We recognize that our customers rely on us as energy experts. Many companies provide good information and services, but they're not all people our customers will trust or rely upon. When we provide information it has to be high quality, the right information.
We survey our customers to see how satisfied they are about the information and reports we provide to them. Before we launched the Energy Analyzer, 28 percent of our customers said they were very satisfied, and after we launched it, 46 percent said they were very satisfied. So we got an 80-percent lift in satisfaction.
Burke, TXU Energy: It all comes back to being dependable, trustworthy and innovative. Customers in Texas can choose from more than 30 retailers, with 200 offers being made to them in their local area. Customers judge the value of what we're providing. So that's driving us to hone our competitive set all the time.
We use all the traditional marketing channels that you'd expect in any retail category. We're using web communications, social media and onsite customer engagement.
But even with all the innovation that's happening, electricity pricing is still a difficult concept for people to get their arms around. For most of the industry's history, utilities and regulators have focused on the supply side of the equation, building bigger infrastructure to deal with growing energy needs. But at some point customers will be equally interested in managing their demand, and we see ourselves as squarely with the customer on the demand side of the equation. There are terrific opportunities for controlling usage, and it might mean paying a little more per kilowatt-hour to get a greater reduction in the total bill.
Everyone would love to have nearly free power and nearly 100-percent reliability, but in the real world there will be trade-offs around technology, and they aren't free. But we believe the customer must be given the choice to opt in to whatever programs we're offering. That's a very different model from the ones built on centralized decision making.
Weston, Direct Energy: Our strategy in North America is building on [Direct Energy parent company] Centrica's experience in the United Kingdom. Centrica subsidiary British Gas (BG) has a large retail business, including energy and services, such as fixing people's HVAC systems and making their homes more energy efficient. Also BG is deploying smart metering. All of that experience influences our thinking over here.
In North America, we have about 5 million customers. We're predominately a downstream company, but in the next few years we'll be investing a lot of money upstream to get a better balanced business between downstream retail and upstream resources, namely natural gas assets and power plants.
In terms of customer engagement, we're looking at three things. One is how you use an Internet portal to help customers understand their energy usage. Second is the opportunity for using in-home displays to give customers a clear and simple understanding of how they use energy. We'll be trying that later this year in Houston. Third is the service element—developing business replacing HVAC systems, providing energy efficiency advice, and being a trusted technical adviser to customers. All these things are about building a customer relationship by engaging and making the company more relevant to the customer.
In the U.K. you have 100,000 customers changing suppliers every week. That's a dynamic market that will improve innovation as smart meters come into the market. We'll draw on that experience as we deploy our strategy in North America.
Retail Relationship
Fortnightly: How does retail competition affect consumer engagement strategies in the transition to smart meters and new pricing structures?
Burke, TXU: The customer doesn't have to choose us as a retailer, and they don't have to choose the program we're offering. That puts a focus on the customer in our business model. We have to engage the customer by offering pricing plans, applications and technologies like the iThermostat, and thing like a smart charger at home for a plug-in EV that can separately manage the EV charge so customers can see how much money they're saving relative to the gasoline alternative. We can bundle that with a night-charging rate plan so the customer can take advantage of lower night-time prices from the wind in the supply stack. That's a nice bundle for retail customers.
We have to win accounts one at a time, and that makes our job harder. But when we get the opt-in customer, it means they've made a choice to sign up for a direct relationship with us as the retailer.
Spence, PPL: We saw what happened in Maryland and other states where rates went up more than 50 percent, and we wanted to make sure our customers were we
ll prepared when rate caps expired in Pennsylvania and we had a 30-percent increase in rates last January. We signaled to the customer that it was coming at the end of the decade. But the E-power campaign was as much about using technology and informing customers as it was about having a smooth transition to market-based rates after the rate-cap period ended, and providing customers with different pricing options.
We also made sure our employees were well prepared, with training on the technologies available and the customer-choice options. That was a key component of our strategy.
As an ancillary effect of the rate caps expiring, we went from zero customers shopping last year to 410,000 shopping this year. Fully 30 percent of the load is now shopping for their energy supplier, and we've promoted that significantly to our customers as a choice they should explore. It's been a real success story in many ways. Pennsylvania has leapfrogged ahead of many states in customer choice.
Weston, Direct Energy: Texas has the best chance for customer engagement because you have a fairly rich competitive landscape, and that provides a great environment for innovation. The retail utility business is evolving beyond just payment of bills.
Retailers in Texas are looking at how they segment their customer base, and what types of products and services they deliver to their customers, whether it's a green product, a fixed tariff, a dynamic price or a portal that helps them understand their energy usage and what they can do to change it. These things will lead to customer engagement.
Avoiding Backlash
Fortnightly: What lessons should the industry learn from recent controversies regarding smart meters and dynamic-pricing programs?
Burke, TXU Energy: The smart-meter rollout in Texas was a system-wide decision made by lawmakers. Any universal decision to bring the technology into the 21st century will get a lot of support, but there will be detractors, no matter what. That's what comes from a one-size-fits-all model.
The billing complaints we've seen in Texas and California were related to seasonal variations, but that wasn't the immediate impression. The immediate impression was of a cause-and-effect relationship between new meters and higher bills. Oncor has been proactive about addressing this in Texas, but any time there's a one-size solution there will be that kind of effect. Everybody has unique needs and circumstances. And when the customer chooses the solution, it brings greater customer accountability.
Our goal will be to take the new platform and use it to raise the capabilities for every customer. Some people will be interested in those capabilities and some won't, but all customers will get benefits around reliability, outage management and customer service.
Weston, Direct Energy: One problem is that TOU pricing programs tend to focus on their ability to reduce customers' bills. That is an over simplification, and it focuses on only a small portion of what TOU pricing and smart meters will be able to do. TOU pricing and smart meters might reduce bills through energy efficiency improvements, by encouraging customers to upgrade their appliances, for example. But TOU alone might not provide a lower bill. Utilities will have to determine how to use the information that's coming back from meters, and what you can do to help the customer.
Spence, PPL: One thing we've learned is that while customers do view us as the experts and they rely on us for advice, it needs to be simple. Sometimes utilities tend to approach information from an engineering perspective, and that's too complex or onerous for effective customer engagement. We've got to simplify the message wherever we can.
And dynamic pricing needs to be viewed as a choice. When customers think they're being forced into something, then you disengage the customer pretty quickly.
Ratcliffe, Southern Company: The key is making sure the regulator agrees with your strategy, that the technology is sound and it works well, and then educating customers about what it can and can't do.
We're going slowly in turning on the technology to make certain the meters actually work well and are accurate. We had the meters independently verified. Where there have been complaints, we've been quick to respond and test meters. Where there's anything wrong, we fix it. It's about being responsive, thorough and transparent about what we're trying to do, and ultimately adding new capabilities that will give customers more choices about how they use energy, and how they can save the cost of electricity in their lifestyle.
Communicating Options
Fortnightly: How can utilities improve customer-service processes, including communication and education, to aid the transition toward customers taking more responsibility for their energy consumption decisions?
Ratcliffe, Southern Company: We've always had challenges educating customers because of the diversity in our customer base. We do everything from public communications in the regulatory process to bill inserts to advertising. All of those will have some impact to varying degrees with different segments of customers, but with others it won't have much impact. It's easier to communicate one-on-one with large industrial customers than with residential customers. You have to do more mass communications with customers. You just have to stay with it.
Spence, PPL: First and foremost, it's about leveraging communications technology, whether it's our Web site or Facebook or Twitter or texting, we use all the newest ways to get information into our customers' hands. We're trying to keep pace with the times. Were not just the utility that delivers electricity, but also we provide options that customers can use to take control of their energy use. There's no silver-bullet approach to communicating that. It requires various programs and incentives and communication tools to get as many customers engaged as you can.
Weston, Direct Energy: The way you maximize engagement with customers is by putting in place an environment that encourages innovation. I would argue that's best done in a competitive market. I'm surprised that this concept is a bit of an anathema here in the 'States. Why is telecom so different from energy? We'll get more customer engagement if we can move toward a competitive platform.
Also we need infrastructure to be based on common standards and open protocols, so technology can't be used as a walled garden. We are very committed to open protocols, something everyone can understand and build upon. It mustn't be proprietary as telecoms tried to do with the Internet. That's how you start the process of innovation and engagement with customers.
Electric Vehicles
Fortnightly: How would you characterize the outlook for electric vehicles over the next five or 10 years?
Boston, PJM: We believe electric vehicles are a key answer for the nation's future, in terms of benefits for customers and the power system, as well as national security issues regarding imported oil.
Burke, TXU Energy: It's not clear what the rate of adoption will be. We've seen a wide range of predictions. I think EVs will be an exciting and significant development.
We have a number of competitors who are actively studying the opportunity on EVs, and whether it's going to be a product or service the customer is interested in. The issues affecting EVs will have to be worked through before customers are inherently comfortable. When they are, then it will be a competitive opportunity we need to jump on as a service provider.
As a policy matter, Texas has a terrific landscape to make this happen. Not only are we getting the interface technology installed, but also we have a lot of commuters, and we have urban air-quality issues with NOx and VOCs. EVs can be a solution for those issues. When you combine all that with our high nighttime supply of wind energy, you see that EVs could develop faster in Texas than anywhere else in the country.
Weston, Direct Energy: EVs will be out there in increasing numbers. I think you'll start to see a meaningful impact in about 10 years. If you look at the battery technology and what it will take to get mainstream acceptance, that's about 10 years out from where we are now. It's some way off at the moment, so we have a bit of time to plan.
Fortnightly: What does the EV outlook mean for market planning and grid-technology strategies?
Boston, PJM: The manufacturing capacity for EVs will limit what we need to do in the short term. Honestly, I don't believe utilities will have to worry much about making infrastructure modifications. We have space on the system to add at least 25 million cars without adding generation or transmission—if we manage pricing and controls so everyone isn't charging at once.
The question is which will come first—the smart grid or the smart electric car? We need two-way communication and control of these devices, and the smart grid will provide that. With all the smart-grid investments we're seeing, we're well on the way to being able to integrate and control EV smart-charging systems.
A key benefit of EVs is that they are ideal to help us integrate more wind energy, because of the storage capabilities they represent. PJM is working on the ability to provide renewable energy credits that would allow charging cars with renewable energy.
Also, we're testing the ability to tap into the batteries for load-frequency control, working with GM and other manufacturers. We have five vehicles at the University of Delaware and a 1-MW battery that's the equivalent of about 150 vehicles aggregated together in a parking lot. We send pulses to them, and within milliseconds they respond to instructions. That's much faster than a base-load power plant can respond.
We'll pay EVs on the system $10 a day, per vehicle, to provide load-frequency control services. That totals $3,600 a year in cash to the driver, to allow greater wind penetration. We generally try to hold 1,000 to 1,200 MW for load-frequency control, so we could see 350,000 early adopters entering into that market. As more wind comes into the system, we might need more like 2,000 MW.
Weston, Direct Energy: It's not having a huge impact on our planning at the moment. But having said that, this will happen.
We're most interested in the connection among EVs, the smart grid, home energy management and customer transactions. It gets more interesting and complicated when cars start acting like distributed generators. We're starting to invest in distributed generation, something that serves the home. We're thinking about how EVs fit into the distributed generation model, the customer's lifestyle and their energy requirements.
Burke, TXU Energy: As a retailer, we see EVs as a very significant opportunity. We're going to carefully gauge customer interest, and we intend to be right at the front of the line in making offers available. We already offer TOU pricing, running on the smart-meter platform, but we don't have anything in the market today specific to EVs. It's hard [to test the market] for EV-related products because of the lack of vehicles on the road. But we have put more than $100 million into customer information systems in the last two years. That moved us completely off of our legacy system, anticipating interval data from smart-grid infrastructure. We've made significant strides with substantial investments that help us design products and services as the new world unfolds.
Zero to 60
Fortnightly: What do you view as the proper role for utility companies in the EV market: evangelists and cultivators; facilitators and enablers; or just load-serving entities?
Boston, PJM: We are evangelists here, but the industry has to focus on the customer. We want to work closely with states that set retail rates and with utilities that interface with distribution systems and customers. If it's not done right, it won't work. If you don't have controls and pricing in place, then everybody will come home and plug in, and you'll have voltage problems.
Our role is to be the innovator that brings opportunities for EVs in the wholesale market, and to provide benefits in terms of the transmission grid through locational marginal pricing, and in terms of the load factor for all our assets. The annual load factor is down in the 50-percent range in the United States, so there's a lot of opportunity to use existing assets more efficiently and get a higher kilowatt-hour throughput.
Burke, TXU Energy: We'd put ourselves into the category of facilitators and enablers, because ultimately we want to provide solutions that customers want. In the EV space we'll structure our products and services to work for our customers, so they can recommend it to others.
Weston, Direct Energy: We have to be an enabler. I don't think you'll be able to look at EVs in isolation from the rest of customers' energy requirements or how you serve them. It will become increasingly important for companies like ours to work with manufacturers and infrastructure suppliers to work out how we integrate EVs. We can't afford to stand by and watch, so we'll be increasing our investment in the coming years.
 
Just-in-Time for Transportation
EDITOR'S NOTE: For this month's cover story, "Tipping Point," Fortnightly contributor Steven Andersen interviewed Southern California Edison CEO Ted Craver. As Andersen's interview illustrates, SCE's experience with electric vehicles (EV) and smart metering technology gives Craver a unique perspective on the opportunities and challenges EVs represent for utilities.
Fortnightly: How far away is a future with full vehicle-to-grid integration and smart charging to capture off-peak wind generation?
Craver, SCE: One of the reasons that we're interested in seeing more EVs is that our infrastructure is built on what might be considered a just-in-time delivery concept. There really are no commercially viable means of storing electricity, other than hydro-based storage, and those are pretty limited. Electric vehicles, because of their storage capabilities, could be charged during off-peak periods and then used during on-peak periods.
It's further intriguing that here in California we're blessed with a lot of renewable energy, much of it being off-peak wind energy. We have the potential, if we provide the right kinds of incentives, to charge vehicles using off-peak power, much of it from renewable sources, without putting additional load onto the system. That is very much for real, and we're excited about it.
Where the scenario becomes less likely is the notion of V2G, where the car can dump power into the grid when it's not being used, and then be charged up again at a different time. Frankly, I think the robust type of system and the battery technology to support that is further down the road. So there's more work to be done to understand what circumstances would create a commercially viable scenario for V2G.
In the near term it's really about the environmental and efficiency benefits of EVs. They're a much more efficient means of propulsion, and you're able to use off-peak charging, which improves overall system utilization and efficiency. Plus it marries well with some of the most ubiquitous renewable resources, wind power.
Fortnightly: I know the smart grid is still evolving, and the first generation of EVs won't have all the features that are on the drawing board. For SCE's planning purposes, how far out do you see those things coming together?
Craver, SCE: They're kind of hitting the deck at the same time. Software that's being installed in smart meters right now could interface with home-area networks and ultimately with EVs. The vehicles have a fair amount of electronics on board for interfacing with chargers, so I'd say they're mutually reinforcing each other.–SA