Deck:
Leaders adapt to strategic shifts in the utility landscape.
Author Bio:
Michael T. Burr is Fortnightly's editor in chief. Email him at burr@pur.com. He acknowledges Steven Anderson's editorial contributions to this article.
Leaders adapt to strategic shifts in the utility landscape.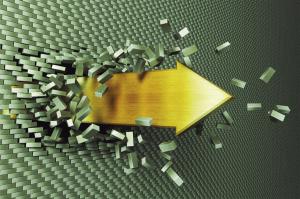 Technology analysis firm Gartner Group defines "disruptive technology" as one that causes major change in the accepted way of doing things, including business models, processes, revenue streams, industry dynamics and consumer behavior.
This definition captures the essence of three major technology trends shaping the future of the energy utility industry. Specifically, the industry is struggling to transition away from carbon-heavy energy technologies and toward carbon-light options—many of which remain immature at best—while at the same time reducing dependence on imported, insecure or uncertain resources. Simultaneously, the smart grid promises to revolutionize the way utilities operate, with direct and indirect effects on customers. As if that weren't enough, the large-scale adoption of electric cars might accelerate radical changes in system operations and the utility-customer relationship.
Nobody can predict with 100-percent accuracy when or how new technologies might become disruptive to existing industries. Economic, political and technical factors can spur forward or slow down developments. But it's a fair bet these three technology trends—involving resource options, smart-grid implementation and electric transportation—will continue driving the industry's direction for the foreseeable future.
For a clearer understanding of how these trends affect companies' strategies, Fortnightly interviewed senior executives from six major players in the U.S. utility industry. They include:
• Terry Boston , CEO, PJM
• Jim Burke , CEO, TXU Energy
• Ted Craver , CEO, Southern California Edison
• David Ratcliffe , CEO, Southern Company
• Bill Spence , COO, PPL Utilities
• Chris Weston , CEO, Direct Energy North America
Resource Strategy
Fortnightly: How is your company addressing the challenges of energy resource planning? What do you see as the key elements of your strategy over the next decade?
Ratcliffe, Southern Company:  First it's important to understand that as the economy recovers and grows over the next 10 to 20 years, it will require more energy. As we try to change out to more efficient technologies, meeting that energy demand will be a daunting task.
As an industry we've struggled with the fact there's no single winning technology. We need a diverse portfolio. We don't have the luxury of picking any one. As we try to determine what resources will be needed, how much and where they'll be deployed, engaging in a public and transparent regulatory process is absolutely essential to success. The public has to understand that we're trying to find the best solutions for the long term. There are so many factors involved, there has to be a sound debate in a transparent public process.
We're fortunate in our jurisdiction to have an integrated resource-planning process where we go before the regulator and ask for agreement on the actual amount of need we have, and then we go back in a separate process to determine exactly what technologies make the most sense in terms of the mix of assets, the desire for reliability, the desire