Deck:
How to make sustainable performance improvements at any utility.
Author Bio:
Cheryl Hyman until recently was vice president of operational strategy and business intelligence at Commonwealth Edison in Chicago. She's now chancellor of the City Colleges of Chicago. Alan Feibelman is a partner in the energy practice at management consulting firm Oliver Wyman. Email him at Alan.Feibelman@oliverwyman.com. David Neville recently was a senior associate in the energy practice at Oliver Wyman.
How to make sustainable performance improvements at any utility.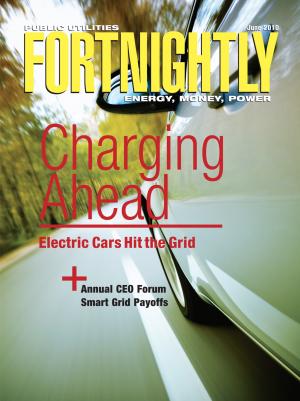 Sustained performance improvement is often a difficult objective to achieve in a large company. Many such attempts involve various cross-functional initiatives that leave companies with unfinished projects, lower morale and disappointing results. Commonwealth Edison (ComEd) has found that the key to sustained performance improvement is the establishment of a cadre of high-potential managers to address company-wide initiatives full-time. Providing such a team with ample training, visibility and support from senior management can lead to long-term financial, operational, and strategic benefits, while simultaneously developing the next generation of leaders for the company.
ComEd Looks in the Mirror
In October 2008, ComEd Chairman and CEO Frank M. Clark initiated a strategy to improve financial and operational performance as well as customer service. The company already had a number of initiatives under way, but the concern was that some of the cross-functional initiatives lacked the dedicated resources and analytical rigor needed to make real changes. For example, major projects, including efforts to "fix the work management process" and "improve new business," had been assigned to executives without dedicating significant staff resources and time to address the issues.
Another challenge was initiative overload. Every department had its own set of projects that lacked a cross-functional view. These projects often had competing priorities and even if implemented well, the projects could pull the company in different directions. Those initiatives that did impact multiple business units within ComEd lacked the high-level priority status needed for proper execution.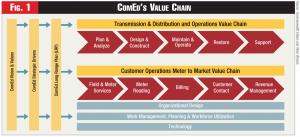 Clark and the executive team wanted to address the issue from a fresh perspective without becoming dependent on consultants. The result was the formation of ComEd Sustainable Solutions (CSS). The company selected eight high-potential managers with diverse skill sets who would identify, prioritize, analyze and address critical company issues. The team included managers with MBAs, engineers and members with expertise in regulatory and legislative affairs. Part of the plan was to assemble the team quickly to analyze ComEd's most pressing strategic and operational issues.
To ensure team members brought a fresh perspective to the process, CSS members from ComEd's transmission and distribution and operations groups were assigned to analyze customer operations, while managers from customer operations concentrated on T&D and operations issues. This approach also created an opportunity for CSS members to broaden their skill sets and knowledge.
The team's initial efforts included interviews of 200 line managers and executives, which resulted in opportunities to refine the priorities of various initiatives already under way. CSS members also identified new areas to investigate and highlighted more than 16 new performance improvement opportunities.
Originally envisioned as a six-month initiative, the CSS team became the foundation for a transformation of