Deck:
Reducing leakage to improve the bottom line.
Author Bio:
Victor Milligan is chief strategy and marketing officer at software company Martin Dawes Analytics. Email him at vmilligan@mda-data.com.
Reducing leakage to improve the bottom line.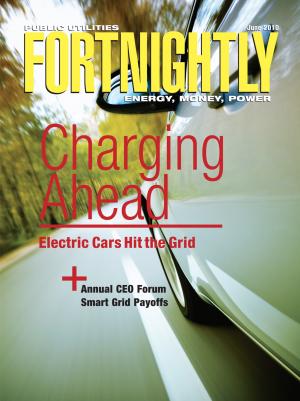 Utility companies continue to face considerable margin pressures that stem from a number of challenges. An overall weakness in the commercial market, a flat and fragile residential market, modernization costs with limited availability of capital, and a higher level of volatility in energy costs all continue to affect profitability. Although the impact of these factors might be magnified by the recession, they are likely to persist throughout a recovery. Also, rate changes that might lessen these impacts are available in some cases, but regulators' biases to limit further economic pressure on ratepayers is reducing the overall opportunity and size of any rate relief.
In response, most utility companies have established some form of margin improvement program that includes a portfolio of cost optimization, process optimization, and revenue-management efforts. Given the challenging market conditions, these efforts are mostly focusing on internal programs that can deliver predictable results, limit the need for significant operational changes, and have a proven track record of success. However, each program lever has its advantages and limitations. Executives must balance maximizing cost reduction without eroding operational performance; and maximizing operational efficiency without taking on unexpected change, costs, and risks. This portfolio approach often uses expected returns as a way to decide what to do and which efforts are most important.
At the highest level, levers that can affect the entire revenue line have the potential to create a greater impact than cost initiatives. For example, if a utility operates its business with variable costs at 15 percent to 20 percent of revenue, one point of revenue gain would equate to five points of cost reduction. To match this return, cost-optimization programs eventually would cut into operational muscle. Using the example above, revenue-management programs that can improve revenue performance by one point would give business leaders both significant financial value and extraordinary flexibility to attack costs in a highly targeted way and avoid risk or forcing operational changes.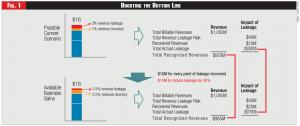 Because utility companies have a limited ability to affect the external market, the best option is to maximize revenue from current operations. To address this opportunity, most utility companies have made efforts to address credit and collections, bad debt risk, and provide sampled-based billing analytics to reduce billing errors. These revenue-assurance efforts have, in the majority of cases, helped to reduce revenue leakage to approximately 3 percent. But is reducing revenue leakage to 3 percent good enough? What would an additional 1 or 2 points of revenue recovery mean to financial performance?