Deck:
How to avoid a Texas-style backlash.
There's a new title in the utility industry: "chief customer officer." As any HR professional knows, trendy titles come and go. The new economy brought us "corporate evangelist" and "chief knowledge officer." In many cases, such titles have been more effective at drawing attention to Dilbert-esque management than at focusing corporate strategy. A company that needs a "chief morale officer" isn't likely to impress employees with a new C-suite office dedicated to corporate B.S.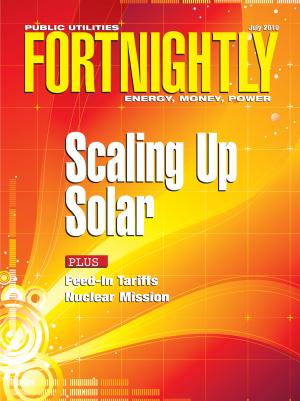 So as an increasing list of utilities create the new position of "chief customer officer" (CCO), it might seem more like a PR exercise than anything truly substantive. However, the pressures that are driving utilities to create this position are very real.
For example, the industry's newest CCO (Brenda Jackson at Oncor) got her title not as a result of new-age management, but her company's response to a crisis (see "Utility Chief Customer Officers"). Oncor faces a class-action lawsuit alleging the company defrauded customers with its new smart-metering system, leading to hundreds of overcharges in monthly bills. For its part Oncor denies there's anything wrong with the meters, instead blaming high bills on a cold snap, inefficient heaters and uneconomical service plans with third-party retailers. But by elevating Jackson to CCO, the company seems to be acknowledging that it didn't adequately consider customers' interests in its smart-metering plans.
"Recent events have shown us that we need to reinforce our relationship with the people we serve and step up and help them," said Oncor Chairman and CEO Bob Shapard, upon announcing Jackson's promotion to the C-suite. Specifically, the company said that "by establishing the CCO position, Oncor is creating a customer-centric culture where customer viewpoints and questions will be considered in all corporate decision-making." Likewise Jackson described her new role as a "[customer] advocate inside the company. I am fully prepared to listen and take what I learn to leadership, helping ensure business strategy is influenced by customer input."
Oncor's decision seems like a wise move, if that's what it takes to ensure customers' interests are incorporated into the company's strategy—something every utility company should be doing as a matter of course. More broadly, though, the CCO ascent seems to be part of a trend toward customer engagement. Utilities across the country are seeking to involve customers more closely in energy transactions. New technologies and service offerings allow customers to take an active role in managing their energy use—in both competitive and regulated markets—and utilities are ramping up education and outreach efforts.
But this movement begs a critical question: do customers want to be engaged by their utilities? Do they really want visibility and control? And if they don't, where does that leave us?
Shooting the Messenger
The idea of customer engagement contradicts the standard operating procedure of U.S. franchised electric utilities. There's little point in engaging a customer who has no practical alternative but to buy our product, on our terms. This is partly why many utilities are struggling to come up with a sensible strategy for engaging customers; we're playing catch up and learning to view end users as customers instead of captive ratepayers.
But the problem isn't just about utility strategy. It's also about customer expectations. Most ratepayers view electric and gas utility service as public infrastructure, like roads and sewer systems. The only time they think about it is when it's not working right. So most customers probably will resist greater engagement with utilities, and the harder we try, the more annoyed they're likely to become.
In Texas, that situation has changed somewhat, with a small army of retail competitors fighting over customers, and providing services delivered via the networks of Oncor, Centerpoint and several other wires companies. Texans today are shopping for their energy suppliers in a way that resembles the wireless phone market, comparing the features and prices of various service offerings. This is changing the way customers view utility services, and leading to some creative approaches to services and pricing—with companies offering menus of services, delivered under fixed, indexed and variable rate plans.
Nevertheless, despite this competition, the franchised utility compact is alive and well in Texas, vis-à-vis the exclusive franchises of Oncor and the other wires companies. And Oncor has learned the hard way that as the delivery company, it takes the brunt of consumers' anger over almost everything bad that happens with the delivered service—no matter who's actually providing the energy, or how many advanced features Oncor's new meters can accommodate.
The class action lawsuit against Oncor might be a classic example of shooting the messenger for bad news, but the controversy has executives spooked—and not just in Texas. Utility leaders across the country know bad news is coming for their customers, and the smart-grid infrastructure that's now being installed might get a bad rap, especially if promised benefits don't materialize in an obvious and meaningful way.
In this environment, customer engagement might be as much about damage control as it is about helping customers understand and manage their options.
Ignorance is Bliss
Between green mandates and long-delayed cap-ex investments, utility bills likely will be going up for many utility customers during the next several years. Smart meters and energy management systems are widely viewed as primary tools for putting customers in charge of managing their own consumption. Accordingly, many utilities are ramping up efforts to educate customers about the new technologies and options; Oncor itself is in the middle of a customer-engagement roadshow, going from community to community with a mobile smart-home demonstration, complete with smart appliances, a model home-area network and tour guides to explain it all.
But despite such sophisticated outreach efforts, the whole concept of engagement might be missing a key point: customers don't want changes that make life more complicated. Any changes should make things better—i.e., improved service with lower costs. New technologies and options shouldn't require anything of customers who just want to maintain the status quo—and they must provide clear and compelling benefits to those who choose to become actively involved.
Otherwise engagement will be nothing more than a PR exercise, aimed at protecting the utility rather than ensuring the company focuses its strategy on what customers want and need.