Deck:
Smart meters open the door to advance billing.
Author Bio:
Scott M. Gawlicki is Fortnightly's contributing editor based in Hartford, Ct. Email him at: sgawlicki@yahoo.com.
Smart meters open the door to advance billing.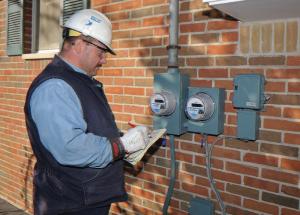 Investor-owned utility (IOU) executives have long understood the benefits of prepaid metering, but an assortment of technical and regulatory roadblocks have prevented implementation on a major scale.
Until now.
In March, Phoenix-based Arizona Public Service (APS), Arizona's largest and longest-serving electricity utility, asked the Arizona Corporation Commission (ACC) for permission to conduct a prepaid metering pilot as part of its ongoing AMI and direct response (DR) initiatives.
To enable the pilot, APS needs the ACC to waive some of its disconnect notification requirements for those who participate. Further, APS has asked for authorization to extend the program to "all eligible customers" once it has demonstrated the "technical feasibility and customer functionality" of the pre-pay option.
In May, Detroit-based DTE Energy made a similar request with the Michigan Public Service Commission (MPSC). It too is asking regulators to waive certain disconnect notification requirements—they vary by state—so it can conduct a similar, though much smaller, prepaid pilot with residential, commercial and industrial customers. DTE also intends to extend the offering to all customers if the pilot results are positive.
If, as expected, the requests are granted and the programs are embraced by participants, APS and DTE could become the first major IOUs in the United States to offer prepaid metering to all customers.
Both will then reap all the benefits prepaid has to offer, including: lower and more efficient energy consumption; reduced levels of bad debt; reduced past-due collection costs; and, depending on whom you ask, increased customer satisfaction.
None of this sits well with John Howat, a senior policy analyst with the National Consumer Law Center, in Boston, Mass.
"We are extremely concerned about the deployment of prepay in the United States, so we'll be keeping an eye on this," Howat says. "With energy prices on the rise, it's not surprising prepay is on the utility industry's radar. Collection and credit problems are pervasive throughout the industry, so utilities are looking for a means to address that. With prepay they don't have to, because there are no more arrears."
Regulatory issues
A number of issues long have prevented IOUs from considering prepaid. The primary barriers include the cost and installation of the special metering and in-home devices, consumer-protection disconnect rules, and state regulators who believe prepaid metering unfairly targets consumers who are chronically late with payments. As a result, the most active users of prepaid metering have been non-regulated utilities, such as cooperatives, municipals and public power agencies like the Salt River Project (SRP).
But advanced meter reading infrastructure (AMI) programs might be changing all that. If every home and business in an IOU's territory has a smart meter, a utility will be able to offer prepaid to all customers, not just those struggling to pay their electricity bills.
Since smart meters enable remote disconnect and reconnect, utilities wouldn't need to make on-site visits to shut off a customer's power. So once an AMI rollout is