Deck:
Smart meters open the door to advance billing.
Author Bio:
Scott M. Gawlicki is Fortnightly's contributing editor based in Hartford, Ct. Email him at: sgawlicki@yahoo.com.
Investor-owned utility (IOU) executives have long understood the benefits of prepaid metering, but an assortment of technical and regulatory roadblocks have prevented implementation on a major scale.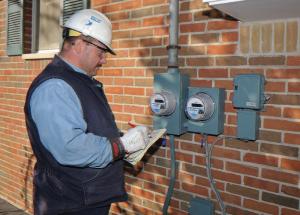 Until now.
In March, Phoenix-based Arizona Public Service (APS), Arizona's largest and longest-serving electricity utility, asked the Arizona Corporation Commission (ACC) for permission to conduct a prepaid metering pilot as part of its ongoing AMI and direct response (DR) initiatives.
To enable the pilot, APS needs the ACC to waive some of its disconnect notification requirements for those who participate. Further, APS has asked for authorization to extend the program to "all eligible customers" once it has demonstrated the "technical feasibility and customer functionality" of the pre-pay option.
In May, Detroit-based DTE Energy made a similar request with the Michigan Public Service Commission (MPSC). It too is asking regulators to waive certain disconnect notification requirements—they vary by state—so it can conduct a similar, though much smaller, prepaid pilot with residential, commercial and industrial customers. DTE also intends to extend the offering to all customers if the pilot results are positive.
If, as expected, the requests are granted and the programs are embraced by participants, APS and DTE could become the first major IOUs in the United States to offer prepaid metering to all customers.
Both will then reap all the benefits prepaid has to offer, including: lower and more efficient energy consumption; reduced levels of bad debt; reduced past-due collection costs; and, depending on whom you ask, increased customer satisfaction.
None of this sits well with John Howat, a senior policy analyst with the National Consumer Law Center, in Boston, Mass.
"We are extremely concerned about the deployment of prepay in the United States, so we'll be keeping an eye on this," Howat says. "With energy prices on the rise, it's not surprising prepay is on the utility industry's radar. Collection and credit problems are pervasive throughout the industry, so utilities are looking for a means to address that. With prepay they don't have to, because there are no more arrears."
Regulatory issues
A number of issues long have prevented IOUs from considering prepaid. The primary barriers include the cost and installation of the special metering and in-home devices, consumer-protection disconnect rules, and state regulators who believe prepaid metering unfairly targets consumers who are chronically late with payments. As a result, the most active users of prepaid metering have been non-regulated utilities, such as cooperatives, municipals and public power agencies like the Salt River Project (SRP).
But advanced meter reading infrastructure (AMI) programs might be changing all that. If every home and business in an IOU's territory has a smart meter, a utility will be able to offer prepaid to all customers, not just those struggling to pay their electricity bills.
Since smart meters enable remote disconnect and reconnect, utilities wouldn't need to make on-site visits to shut off a customer's power. So once an AMI rollout is complete, the only remaining hurdle is to define and communicate to customers the written disconnect notification rules for customers who choose the prepay option—which is exactly what APS and DTE are addressing right now.
In Arizona, current law requires an electric utility to issue written notice five days before terminating a customer's service. Further, the electrical service may be disconnected only in conjunction with a personal visit to the premises by an authorized utility representative. Both requirements diminish the attractiveness of remote connect and disconnect. "We're asking the ACC to waive the existing disconnect notification requirements," says Tony Tewelis, manager of smart-grid programs at APS. "I'm sure there will be some discussion there." He adds that rules prohibiting a disconnect due to weather or medical issues would remain in place.
Similar requirements apply to DTE. In Michigan, the MPSC requires written notice 10 days prior to executing a disconnect, and DTE has been working with MPSC staff since January to revise that requirement. Both utilities hope to have the issue resolved by the end of 2010 so they can begin soliciting volunteers for their 2011 and 2012 pilots.
How it Works
The goal, in effect, is to replicate SRP's M-Power program, by far the most successful prepaid offering in the United States.
So successful, in fact, that according to Michael Lowe, SRP customer service manager, 18 U.S.-based electric companies, including nine IOUs, have contacted or visited SRP over the past year to investigate exactly how the system functions. "We started it with 100 residential customers in 1993," says Michael Lowe, SRP's customer service manager. "By 2000, it was up to 6,000. Today roughly 104,000 out of 850,000 residential customers are on prepaid."
Here's how it works: The customer enrolls and receives an in-home display that plugs into any electrical socket. The customer pays a refundable $88 equipment deposit for the display, which shows the current credit level and projects how long it will last based on current usage.
The household also receives two M-Power cards. The cards can be "reloaded" in $1 increments at 90 SRP PayCenter machines, which look like ATMs, located throughout the Phoenix area. The machines are available 24/7 and accept cash and checking account debits. The customer returns home and slides the card into the home display unit to transfer the credits to a Landis & Gyr meter. When the customer's credits reach zero, the meter disconnects the power automatically. Once new credits are input, the display transmits them to the meter, which turns the power back on.
SRP never charges its prepaid customers late payment or reconnect fees. If a customer runs out of credit after hours, the power stays on and the meter runs in negative credit mode nights, weekends and holidays between 6 p.m. and 6 a.m. When the consumer reloads the next morning, the display unit subtracts the credits already consumed.
The prepaid rate is generally competitive—slightly higher or lower—with the standard post-pay rate, depending on the time of year (i.e., summer versus winter) and the amount of electricity consumed, per month.
Many consumers prefer the $88 in-home display deposit, Lowe says, over the standard $275 deposit new customers pay to initiate residential service. Two thirds of prepaid customers chose it when activating their service and most buy power once a week, sometimes twice during summertime peak-demand periods. In recent surveys, Lowe adds, 90 percent of respondents said they prefer the prepaid service over the traditional post-pay option.
The benefit to SRP is substantial. For example, a customer in arrears can switch to prepay and gradually pay off the debt by having 40 cents of each M-Power credit dollar applied to the balance until it's paid off. In 2009, Lowe says, this approach helped SRP collect some $18.5 million in overdue balances. Lowe couldn't provide the total annual savings M-Power generates, but says it's substantial. "I can't give you an exact figure, but our bad debt write-off would be higher without it," he says.
APS Initiative
Despite the obvious benefits for reducing collections costs, prepaid metering is gaining favor for its conservation potential. SRP says its customers who switch to prepay reduce their power consumption by 12 percent on average, a number that corresponds with other prepaid billing programs across the country. That's important to IOUs like APS, because in 2009 the ACC ordered it to reduce energy consumption in its service territory by roughly 22 percent. In March, APS submitted an application for a home energy information pilot program, which includes the prepaid pilot with 2,000 volunteers and new time-of-use rates for on- and off-peak usage.
The home energy information program is intended to test an assortment of demand-response (DR) technologies and strategies to determine which ones are most effective in helping volunteer households measure and reduce their energy consumption, especially during the critical peak periods that crop up during Arizona's grueling summer season.
As part of its AMI program, APS is rolling out 950,000 smart meters, most of them manufactured by Elster. About 400,000 are installed and the rest are scheduled to be in place by the end of 2012. For customers who already have smart meters, the home energy information program will test smart thermostats that will allow APS to remotely scale back central air conditioning systems during periods of peak demand, and in-home displays designed to help consumers monitor and possibly shift their energy consumption patterns. APS also will measure the impact of delivering energy information via smart phones, mobile devices and Internet channels.
The final component is the prepaid program, which will differ greatly from SRP's, says Barbara Lockwood, director of smart-grid programs for APS. "Clearly, we've watched SRP's success for quite some time," Lockwood says, "But SRP operates a fundamentally different system. Ours will leverage the AMI roll-out."
With an AMI deployment, a meter-data-management (MDM) system resides in the utility's back office to collect and deliver use data in hour or 15-minute increments. The prepay software application will sit beside it, interacting with the customer information system (CIS).
"There are a variety of prepay solutions. In overseas markets, the customer's balance is often calculated on the meter," says Julie Hance, vice president of software solutions with smart meter supplier Itron. "In the United States, we see less technology on the meters and more in the back office. An AMI program will always have an MDM, and sitting beside it will be the prepay application. Utilities already have their payment processes in place."
Under the proposed APS program, payment and connect-disconnect processes will take place in the utility's back office. APS customers will buy credits in $1 increments by phone, mail, online, or in person at a remote location, perhaps at a grocery store kiosk, or an APS satellite office. However, instead of using a plastic card like SRP's system does, the APS customer's purchase will be transmitted electronically to the company's CIS, where it will be transformed into a kilowatt-hour balance.
The balance will be debited as electricity is consumed, with the balance delivered to an in-home display via the MDM. The customer also will be able to track energy usage through a special web portal, and when the balance gets low, APS will notify the customer via the channel the customer chooses—i.e., with a phone call, a text message or email.
"Prepay is an important part of the home energy information pilot," Tewelis says. "We think there's a natural built-in energy conservation benefit. The program will help consumers manage their energy costs and we'll be able to measure how and to what degree they do that."
DTE Energy is taking a similar approach, though the size of its prepaid program will be relatively modest when compared to APS. Called "SmartCurrents," the program is the centerpiece of a $168 million smart-grid project, half being funded by the Department of Energy (DOE). The program is comprised of three components: AMI and smart metering; smart homes; and smart circuits, which will address 11 substation and 55 distribution system circuit upgrades.
Under the smart-homes component, a home area network (HAN) will support new service options, including prepaid metering, via a wireless pathway that connects the smart meters to the home to facilitate load control, demand response, customer communication and data presentment.
"We'll have 600,000 Itron smart meters installed over the next two years," explains Derek Kirchner, principal marketing analyst with DTE Energy. "We've already piloted the AMI program, so we have 30,000 in use today. We'll have approximately 170,000 installed by the end of 2010 and the full 600,000 by the end of 2011."
The DTE Energy prepay plan, Kirchner says, will be similar to the APS proposal, but much smaller in numbers. The pilot will include only 200 volunteer participants. Half will be residential, with the other half divided among commercial and small industrial customers.
The program will be based on DTE Energy's standard rate tariff, or a dynamic peak-pricing option to test load shifting potential. The utility expects to begin recruiting prepay volunteers at the end of this year in order to have the program up and running by next year.
Like APS, the prepaid transactions will be managed by the DTE Energy back office software systems, with the smart meters delivering consumption data to the MDM, which then will deliver it to the prepay software and CIS. "We haven't finalized that part of the pilot yet," Kirchner says. "We're looking at a number of vendor offerings for the prepay software, but we might develop something in-house, at least for the pilot."
Since the smart meters eliminate the need for a site visit, the main concern is an MPSC rule requiring DTE Energy to provide written notice 10 days prior to the customer's termination date.
"The MPSC has been receptive thus far. We've been working with their staff since January to determine how the customer will be notified. There are a number of ways to do that, such as email. We're also looking into developing a way to use daily usage data to estimate a customer's remaining balance and send the message 10 days before a shutoff would occur. But nothing has been finalized yet."
If and when the billing rules are revised, Kirchner says DTE Energy will be free to implement the two-year prepaid pilot and, once the pilot is complete and results have been evaluated, to offer prepaid as an option to any customer with a smart meter. "The AMI program is already approved by the MPSC. Since we're not changing the tariff, we don't need any approvals there either," he says. "Once the billing rules are revised, we'll be able to offer prepaid to everybody, if that's what we choose to do."
The Customer Experience
How the APS and DTE Energy pilots pan out remains to be seen. But based on existing prepaid programs, it appears many customers will like the option. For instance, Mary Hutchinson, a program manager with the Tempe Community Action Agency, a nonprofit social service organization, switched to SRP's M-Power program five years ago and says she prefers prepay.
"I'm not low income, but I heard good things about it at work," Hutchinson says. "With two teenagers I like being able to monitor what I spend on electricity day to day. And we have changed our habits. I use the washer and dryer only on weekends now."
Still, she adds, prepay isn't for everyone.
"You need easy access to transportation to get to the M-Power locations. I wouldn't recommend it to a senior citizen, or someone who's disabled."
Howat, on the other hand, remains skeptical about utilities' motives. He worries that ending on-site disconnects will increase risks to public health. He points to a January 2009 incident in which a 93-year-old man reportedly froze to death in Michigan after a municipal utility placed a limiter on his meter, which restricted the amount of electricity that could enter the dwelling until a past-due bill was paid. A neighbor who discovered the man's frozen body reported seeing cash clipped to the utility bill sitting on the kitchen table.
"The technologies differ, but health and safety is threatened by the ability to disconnect service remotely, without a premise visit or personal contact with the customer," he says. "Without that contact, tragedies like this will only increase."