Deck:
Customer-specific demand-response strategies become more sophisticated.
Author Bio:
Chris McCall is a senior project manager and Heber Weller is a smart grid program manager with SAIC. Andrew Thomas is senior vice president of operations at World Energy Solutions.
Customer-specific demand-response strategies become more sophisticated.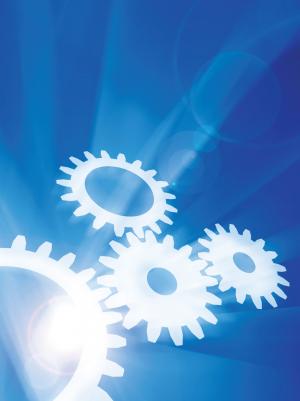 Demand response (DR) is one of the fastest growing and most enthusiastically received programs in the smart-grid space, with Barclays Capital predicting it could grow to a $20 billion market by 2020. But to reach that level, both the market for participating in DR and the systems for executing it need to become more efficient.
DR is a series of programs typically sponsored by the local utility, independent system operator (ISO) or retail energy provider. The most common DR structure pays electric customers to be on call to reduce electricity usage when the grid is being pushed to its capacity limits. In one form of DR, independent ( i.e., non-utility owned) curtailment-service providers (CSPs) work with electric customers to curtail energy usage during times of peak demand, providing a valuable service to grid operators—one that can prevent blackouts and reduce the need for building new power plants. In return for this service, operators pay a set price per megawatt to CSPs, who in turn pass on a portion of this payment to their customers.
In the early evolution of the DR market, CSPs drove the process, selling a new and opaque service at a low financial reward to a relatively inexperienced customer base. Customers complied, treating DR payments as found money. Yet, they had little visibility into what a fair share of their payout should be or even knowing there might be more revenue available.
Those days should be over. Companies ready to participate in DR programs now have access to a market with transparency, price discovery and liquidity, all of which are keys to both helping the market scale and enabling businesses to convert their curtailable loads into strategic assets. Auctions provide the path into the DR market. No longer the exclusive tool of ISOs to allot load-relief capacity to DR providers, competitive DR auctions are moving downstream ( i.e., closer to the customer) to dramatically re-shape how individual participants in DR programs can find the right service provider and maximize their share of DR revenue (see Figure 1) .
Such markets are cultivating DR's growth as a tradeable resource that benefits both utilities and customers. But realizing the true potential of DR requires utilities to apply today's technology solutions and program structures—and to base their strategies on actual customer behavior and comfort, rather than on yesterday's outdated assumptions about centralized load control.
Improving Curtailment Reliability
While improving market efficiency is key to scaling the DR opportunity, advancing the systems and controls for enacting load curtailment is crucial to the program's successful execution. Simply put, reaping the financial benefits of DR depends on being able to respond effectively to DR events and deliver the controlled load when required. Fortunately, breakthroughs in the technology of load reduction are meeting this challenge.
• Load Reduction : One technical issue