Deck:
Wall Street reform hits the utility business.
Utilities, long accustomed to regulation by FERC and state PUCs, now face extensive regulation of their energy trading activities by the Commodity Futures Trading Commission (CFTC). Under the Wall Street Reform and Consumer Protection Act—commonly known as Dodd-Frank—signed into law July 21, 2010, energy swap contracts may be subject to new capital, margin, reporting, business conduct, and other requirements that likely will increase their trading costs and create new compliance concerns.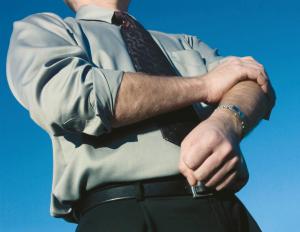 Utilities and other energy companies should be particularly interested in the scope and applicability of an end-user exemption tied to the hedging of "commercial risk"—a term that's expected to be further defined in one of the more than 60 implementing rulemakings the CFTC will be undertaking within the next year. Close monitoring of these rulemakings will be important for any company trading in energy contracts to ensure compliance with the final CFTC requirements.
Capital and Margin Requirements
Under Dodd-Frank, all standardized "swaps" (broadly defined to include virtually all derivative contracts except already-regulated futures) must be submitted for clearing to a derivatives clearing organization and executed on a swap execution facility or designated contract market. Clearing organizations will be required to impose margin requirements and other risk-control mechanisms on participants—effectively tying up cash and capital of participants and increasing the costs of trading. Nonetheless, an exception from the clearing requirement and its attendant burdens is available for swaps in which one of the counterparties isn't a "swap dealer" or "major swap participant;" is using swaps to hedge or mitigate commercial risk; and provides certain required notification to the CFTC. Note, then, that even if utilities qualify for the exemption, they still must comply with a new notification requirement, to be further defined by the CFTC.
Comprehensive Regulation
The act subjects entities that qualify as "swap dealers" or "major swap participants" to comprehensive regulation by the CFTC, including registration, reporting, recordkeeping, business conduct, and independent capital and margin requirements. A swap dealer is an entity that holds itself out as a dealer or makes a market in swaps or "regularly enters into swaps with counterparties as an ordinary course of business for its own account," subject to a de minimis exception.
A "major swap participant" is an entity that meets certain qualitative criteria involving the creation of systemic risk or that maintains a "substantial position" (a term to be further defined) in swaps, exclusive of hedging commercial risk. Thus, the commercial hedging exemption has additional significance, and those looking to qualify for this exemption should be prepared to substantiate the hedging character of their transactions to the CFTC. Nevertheless, even traders who avoid regulation as major swap participants or swap dealers likely will experience increased costs passed on by those who qualify as such entities.
Reporting and Recordkeeping
Dodd-Frank requires swaps not accepted for clearing to be reported to either a "swap data repository" or the CFTC. Swap dealers and major swap participants will be responsible for such reporting, but in swaps in which neither party is such an entity, one party must nonetheless take on the reporting duty.
Although the mechanisms for reporting aren't yet in place, swaps open as of Dodd-Frank's enactment will be subject to reporting, and the CFTC must issue an interim rule for such reporting by Oct. 19, 2010. In addition, detailed recordkeeping requirements will apply to "large swap traders"—the subject of yet another CFTC rulemaking.
Position Limits
Utilities with large trading positions might be affected by position limits under Dodd-Frank. The act requires swap execution facilities and designated contract markets to adopt position limits on swap contracts "as is necessary and appropriate," and some swaps also might be subject to aggregate position limits, to be set by the CFTC across several kinds of contracts within commodities.
Implementation
While utilities and other swap traders must prepare for the new regulatory regime that the CFTC is required to implement over the next year, Dodd-Frank allows entities to petition the CFTC to operate under the previous regulatory regime for an additional period of up to one year. Such petitions were due on or before Sept. 20, 2010.
Dodd-Frank drastically changes the landscape of transacting in derivative energy contracts. Minimizing costs and avoiding compliance issues requires those engaging in such transactions to remain informed and take appropriate steps as the CFTC implements Dodd-Frank.