Deck:
2010 Law & Lawyers Report
Author Bio:
Bruce W. Radford is publisher of Public Utilities Fortnightly.
1. Private Bargaining vs. Public Interest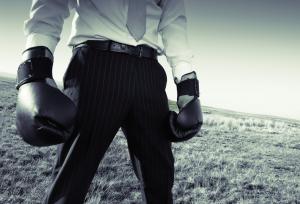 High Court expands Mobile-Sierra Doctrine, putting "stability" and "certainty" ahead of ratepayer rights.
In a decision issued in January, in the case of NRG Power Marketing LLC v. Maine PUC, the U.S. Supreme Court ruled in essence that ordinary ratepayers, represented by state attorneys general and regulatory advocates, can't avail themselves of the "just and reasonable" principle to overturn a utility rate contract they didn't agree to, but which instead was put together by numerous other utilities, stakeholders, and energy trading wheeler-dealers—thus showing just how far today's policymaking has strayed from the power-to-the-people ethic embodied in the original, depression-era Federal Power Act.
The case involved New England's Forward Capacity Market, born of a settlement agreement OK'd by FERC in 2006 as an alternative to the highly contentious LICAP construct first proposed by ISO New England. Of 115 negotiating parties, eight refused to go along. But the Supreme Court ruled in effect that the Mobile-Sierra doctrine barred any challenge from the eight dissenters.
That's the rule, created in 1956, that says that when opposing parties agree on a rate contract, it stamps the rate as "just and reasonable," so neither can escape its own improvident bargain at a later date—not unless FERC finds the rate so contrary to the public interest (worse than "unjust") that it could put the buyer or seller out of business, thus harming the public.
When the FERC order first came up on appeal, in 2008, the D.C. Circuit had sent it back. "It goes without saying," the court wrote, "that a contract cannot bind a nonparty."
But the high court differed, voting eight-to-one that non-contracting parties must honor the contract rate (the settlement, in this case) in the interests of stability and certainty.
Yet the story might not end here. In remanding the appeal back to the D.C. Circuit, the high court said it passed no judgment on whether the FCM settlement should even qualify as a contract rate. In fact, the FERC order didn't so much approve a rate as it did a market structure; the actual rate—the price of wholesale capacity—is set by bidding through a descending clock auction. Whether FERC should treat the capacity market settlement as analogous to a rate contract, said the high court, is a question that remains open. (U.S. No. 08-674, decided Jan. 13, 2010, published at 130 Sup.Ct. 693.)
2. Negawatts = Megawatts?
FERC's bid to pay full price for demand response splits the power industry and the commission itself.
For a number of years now, the FERC—and especially the current chairman, Jon Wellinghoff—has sought to boost the role of demand response (DR) in wholesale power markets, both to aid energy efficiency and to bring power prices down. In 2007 Wellinghoff chided colleagues for "mischaracterizing" market-based payments to DR providers as "subsidies." And at a conference the following year he argued that quick-ramping DR could help integrate intermittent wind resources in the Midwest.
But Wellinghoff literally stunned the power industry in March, when he led FERC to propose forcing regional wholesale power markets to pay the full market-clearing locational marginal price of energy for DR resources—as if DR was exactly equivalent to electric generation supply.
FERC's proposal has sparked disagreement between the famous electric industry economists William Hogan and Alfred Kahn and their respective constituencies (power generators versus efficiency minded smart grid proponents), with "Bill" arguing that consumers cannot "sell" power they haven't bought, and "Fred" claiming the increasing-cost nature of electric service (as opposed to, say, shoes) simply demands that DR be valued at full LMP.
The debate even led senior commissioner Philip Moeller to disagree publicly with his chairman on how to effectuate a true smart grid: through incentive payments for DR through wholesale markets, per Wellinghoff's vision, or through dynamic retail pricing and consumer response, as per Moeller. (Demand Response Compensation in Organized Wholesale Energy Markets, Docket No. RM10-17, March 18, 2010, 130 FERC ¶61,213.)
3. Smart Grid Skeptics
Maryland PSC shocks industry by rejecting BG&E's AMI plan.
Though it has since granted conditional authority for Baltimore Gas & Electric to go ahead with a planned deployment of advance metering infrastructure (AMI), the Maryland Public Service Commission in June surprised the industry by rejecting BGE's proposed $835 million smart grid initiative—which proposed $482 million for the actual meter rollout, plus $353 million for ongoing management and monitoring—even as the DOE granted BGE $200 million in stimulus funding under the American Recovery and Reinvestment Act (ARRA).
The PSC faulted the plan on a number of key counts: 1) insufficient focus on communications equipment linking meters with customers; 2) lack of detailed plans for customer education and outreach; 3) mandatory time-of-use rates for residential customers with no cost-benefit analysis, versus the optional TOU preferred by state regulators; and 4) a surcharge providing dollar-for-dollar recovery of infrastructure investment costs, rather than deferral accounting on a regulatory asset theory.
The BGE decision arrived in a context of growing unease in some jurisdictions regarding smart grid rollouts. Programs in Colorado, Texas, and in PG&E's California service territory met with ratepayer resistance and even outright backlash, giving rise to a new industry term—the "Bakersfield Effect."
BGE eventually won the PSC's grudging acceptance for the smart grid pilot program, after the utility cured certain program defects and promised to recover only 25 percent of project costs through its "cost tracker" surcharge. The PSC still harbored qualms, however, pointing out that only 11 of some 26 utilities in 15 states deploying AMI were financing their smart grid projects through direct cost recovery clauses. (Md. PSC Order No. 83410, June 21, 2010, as modified in Order No. 83531, Aug. 13, 2010, at 283 PUR4th 165.)
4. Troubled Waters
Massachusetts court beats back attack on Cape Wind Project.
Issuing a key precedent on the reach of state permitting schemes for power projects to be sited in federal waters, the Massachusetts Supreme Judicial Court turned back the latest attempt by preservationists to block construction of the proposed Cape Wind project, with its planned deployment of some 130 wind turbines, to be placed in Nantucket Sound, in federal waters about three miles off the coast of Massachusetts.
Seeking to challenge state permits for new 115-kV electric transmission lines that would connect the wind project to the grid, opponents argued that state agencies could—and in fact must—consider all environmental effects of the entire project.
But the court said no—that state regulators lacked jurisdiction to consider environmental impacts originating directly from turbines located in federal waters, as part of the permit process for transmission lines sited in state waters. (Alliance to Protect Nantucket Sound v. Energy Facilities Siting Bd., Mass. Sup. Jud. Ct. Nos. SJC-10596, SJC-10578, Aug. 31, 2010.)
5. $1 Billion Down the Drain
Florida PSC slashes FP&L rate request, as a busload of AARP members looks on.
"We're going to call our meeting to order. Welcome to everyone. I see we have some guests also from AARP."
With these words, then-Chairman Nancy Argenziano of the Florida Public Service Commission opened a special agenda hearing at 9:30 am on January 13, to announce the PSC's decision to slash Florida Power & Light's proposed $1.044 billion rate increase request down to $75.5 million, and to deny entirely a second, "pancaked" request that would have upped rates by another $247.4 million in 2011. The decision stunned FPL Group and led Moody's to downgrade the company's credit ratings.
"Our investors … have unfortunately seen what we believe is more than $1 billion in their FPL Group stock destroyed," said FPL Group CEO Lew Hay. "This decision was about politics, not economics."
As reported by the Associated Press, Florida Gov. Charlie Crist (R), seeking a boost in a tough fight for re-nomination, had replaced two incumbent commissioners with David Klement (in September 2009) and Ben A. "Steve" Stevens III (on Jan. 2, 2010)—who both helped forge the result slashing FPL's rate request. Yet by early August, both Stevens and Klement themselves were replaced by Art Graham and Ronald A. Brisé, and Argenziano was to leave shortly thereafter.
In the decision proper, described in detail in a formal rate order released two months after the January hearing, the PSC trimmed a proposed 12.5 percent return on common equity to 10 percent. It disallowed more than $300 million due to an overstated depreciation reserve, and rejected FP&L's proposed generation base-rate adjustment, explaining that new capital investments in generation plant shouldn't be recovered through an automatic cost tracking clause, without regard to the reasonableness of construction costs or the status of company earnings.
FP&L announced on the day of the hearing that in light of a "deteriorating regulatory and business climate," it would suspend activities immediately on projects representing about $10 billion in investment over the next five years. (Fla. P.S.C. Docket Nos. 080677-EI, 090130-EI, Order No. PSC-10-0153-FOF-EI, March 17, 2010.)
At about the same time, Progress Energy Florida suffered much the same fate, as the PSC also turned back the company's bid for a $500 million rate hike, allowing only a $13 million increase. (Fla.P.S.C. Docket Nos. 090079-EI et al., Order No. PSC-10-0131-FOF-EI, March 5, 2010.)
6. Feed-In Frenzy
California chips away at PURPA's avoided cost ceiling.
FERC surprised no one when it ruled this summer that federal law pre-empts state regulation of wholesale power—at least outside of PURPA. Therefore, the California PUC couldn't rely on a recent state law (Assembly Bill 1613) to force utilities to buy wholesale electricity from certain super-efficient combined-heat-and-power facilities—paying subsidized higher prices that reflect costs of carbon control and of mitigating greenhouse gas (GHG) emissions—even if the CHP units can qualify as QFs under the 1978 federal PURPA law.
In essence, by forcing utilities to buy power from CHP plants at a price that reflected the cost of controlling GHGs, California was trying to incorporate a virtual carbon tax in its feed-in tariff. In the July order, FERC ruled that California couldn't do that if the resulting price exceeded PURPA's avoided cost ceiling.
Yet it now appears that this avoided cost ceiling was made of glass. In October, in a clarification order, FERC explained how California could circumvent that ceiling and reward green power producers that "feed" clean generation to utility buyers.
FERC's October order says states may create a two-tiered avoided-cost schedule—one for the short run, and one long-run. Such a schedule, FERC explains, could reflect state-specific mandates for energy procurement. And since California law forces utilities in the long run (commitments five years or longer) to buy power only from combined-cycle gas turbines or other renewable or non-carbon-emitting resources, FERC now will allow California to adopt a higher, second-tier avoided cost ceiling to reflect and reward the high-efficiencies and special green characteristics of CHP plants. (Docket Nos. EL10-64 and EL10-66, July 15, 2010, 132 FERC¶61,047. Order granting clarification, Oct. 21, 2010, 133 FERC ¶61,059.)
7. Spreading Downwind
EPA's "Transport Rule" portends state-specific limits on SO2 and NOx.
When a federal appeals court in 2008 struck down the EPA's 2005 Clean Air Interstate Rule (CAIR), the court was probably trying to do the impossible—to make airborne particulate and ozone season emissions of SO2 and NOx conform to man-made state boundaries, rather than control such emissions over a wide region. In this way, no single state would carry an untoward share of costs for controlling SO2 and NOx emissions from electric generating units, as they spread downwind from one state to another.
Thus, in its compliance filing submitted in July, the EPA proposed setting a specific pollution limit (or budget) for SO2/NOx emissions from electric generating units for each of some 31 states and the District of Columbia. A cap-and-trade program would allow each state individually to meet its own SO2/NOx pollution control obligations, through a cap-and-trade plan with limited interstate trading of emissions.
The EPA's proposed method will focus on emissions reductions available and achievable in each individual state, in order to address the appellate court's concern that the 2005 CAIR plan—which identified a single level of emissions achievable across the entire region by the application of highly cost-effective controls—was insufficiently state-specific. (Federal Implementation Plans to Reduce interstate Transport of Fine Particulate Matter and Ozone, EPA R.I.N. 2060-AP50, issued July 6, 2010, 75 Fed. Reg. 45,210, Aug. 2, 2010.)
8. Violator Beware
Violations aren't "criminalized" under FERC's new penalty guidelines, but nor are they entirely "civil."
Civil penalties of up to $1 million per day are nothing to sneeze at. Yet, after taking comments on a policy statement released in March, the FERC issued revised penalty guidelines in mid-September, emphasizing that it will enforce penalties based on the same factors it has always used to focus on the seriousness of a given violation: that is, the pecuniary loss or gain, the harm and risk of harm, and intent.
Also, by patterning its penalty guidelines on federal sentencing guidelines, FERC insists that it will be able to consider many of the same culpability factors it has always considered, including prior violations, involvement by senior management, efforts at compliance, self-reporting, and cooperation.
Nevertheless, FERC says that in assessing penalties for reliability violations, it will no longer attempt to assess the monetary value of resulting losses of load, but instead will measure the seriousness of a given reliability violation based upon the quantity of load lost, in megawatt-hours.
For misrepresentations or false statements, FERC will find violations only for intentional acts, or acts carried out with a reckless disregard for truth.
The modified penalty guidelines will apply to all future violations and any pending investigation where FERC's enforcement staff hasn't entered into settlement negotiations. (Enforcement of Statutes, Orders, Rules and Regulations, Docket No. PL10-4, Sept. 17, 2010, 132 FERC ¶61,216.)
9. Greenhouse Two-Step
EPA's "Tailoring Rule" Begins GHG Control with the Biggest Emitters.
In an odd twist, the EPA says its greenhouse gas (GHG) "Tailoring" rule, issued in May, represents regulatory relief for small-scale emitters that otherwise would be forced to comply, rather than a regulatory burden for larger-volume GHG emissions sources.
In other words, the final rule tailors the requirements of Clean Air Act permitting programs to limit the number of facilities that otherwise would be covered.
Without such tailoring, says EPA, the New Source Review (NSR) Prevention of Significant Deterioration (PSD) and Title V requirements that would apply as of Jan. 2, 2011—as triggered by emissions rates at the 100 or 250 ton-per-year levels stated in the Clean Air Act—would simply overwhelm the resources of permitting authorities and severely impair the functioning of the programs. Thus, the EPA has designed a two-step phase-in program.
In Step One, covering Jan. 2 through June 30, 2011, NSR PSD permitting for greenhouse gas emissions will be triggered only by those newly constructed or modified sources that post significant increases in emissions of a pollutant other than GHGs. For instance, if a project exceeds a PSD threshold for NOx or SO2 emissions, then it also will trigger the GHG permitting process.
In Step Two, covering the two-year period July 1, 2011 to June 30, 2013, the EPA will apply NSR PSD permitting requirements to actual GHG emitters—new construction projects that emit GHG emissions of at least 100,000 TPY, even if they don't exceed the permitting thresholds for any other pollutant.
These two steps in EPA's Tailoring rule follow directly on the heels of a pair of recent legal actions:
1. The High Court's ruling of April 2, 2007, in Massachusetts v. EPA, that GHGs, including carbon dioxide (CO2), are air pollutants covered by the Clean Air Act; and
2. The EPA's "endangerment finding" of Dec. 7, 2009, finding threats to public health from GHG emissions from motor vehicles, and from current and projected atmospheric concentrations of six key GHGs—CO2, methane (CH4), nitrous oxide (N2O), hydrofluorocarbons (HFCs), perfluorocarbons (PFCs), and sulfur hexafluoride (SF6).
As EPA explains, some of these six GHGs exhibit a higher global warming potential than others. To make comparisons more meaningful, the EPA translates emissions of the other GHGs in a CO2e metric. (Prevention of Significant Deterioration and Title V Greenhouse Gas Tailoring Rule, No. EPQ-HQ-OAR-2009-0517, issued May 13, 2010, at 75 Fed. Reg. 31,514, June 3, 2010.)
10. SPP's 'Highway/Byway' Plan
Will FERC follow suit for MISO, PJM?
In a victory for green power advocates, the Southwest Power Pool won approval from FERC to institute a "highway/byway" method of allocating the ever-increasing costs of new transmission line construction across the entire region.
FERC touted the plan as "an important step" in reducing congestion, integrating new resources (such as wind), and accommodating new loads.
SPP's plan spreads costs according to line capacity: a) 100 percent region-wide sharing for lines 300 kV or larger; b) one-third sharing and two-thirds zonal cost allocation for lines from 100 to 300 kV; and c) 100 percent zonal cost allocation for lines smaller than 100 kV. (Southwest Power Pool, Inc. Docket ER10-1069, June 17, 2010, 131 FERC ¶61,252.)
But the real question remains whether FERC will stick to its guns. A similar proposal for the Midwest region is now pending at the commission, whereby MISO has proposed region-wide cost sharing for so-called "multi-value projects" that would help support government-sponsored energy policy mandates, such as renewable portfolio standards, or even a high-voltage regional or national green grid superhighway. (See, FERC Docket ER10-1791, filed July 15, 2010.)
And FERC's nerve will surely be tested when it finally decides how to answer Judge Posner and the 7th Circuit court of appeals, which struck down regional cost-sharing last year for a handful of big 500-kV lines proposed in PJM. That remand case remains pending at FERC (Docket EL05-121) and poses some very difficult questions, as we reported in a recent Commission Watch column (see "Every Last Penny," August 2010).