Deck:
Shale gas makes it easy to be green.
Shale gas makes it easy to be green.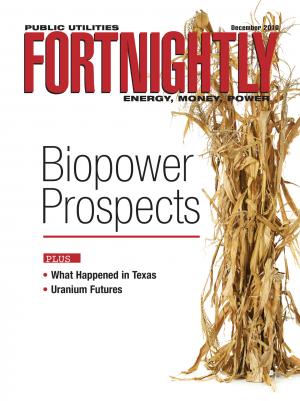 In terms of the political calculus, GHG regulation faces an uncertain future, at least into 2013. And as a flood of cheap gas erodes the perception of an impending environmental crisis, politicians will have less incentive to impose carbon constraints. Does shale gas signal the end of the road for greenhouse gas regulation?
Three years ago, Fortnightly published an excerpt from a speech delivered by economist and bestselling author Steven D. Levitt. In " Horse Manure Crisis ," (December 2007), we recounted an anecdote about the mounting problem of horse manure in New York City in the 1890s. As Levitt explained, manure in the streets was causing health problems that officials feared would impose a practical limit to a city's growth. Then, of course, Henry Ford industrialized the process of building automobiles, and horse manure became a non-issue.
Levitt told this story to illustrate his point about climate change—namely that all the hand-wringing would prove to be unnecessary. "Almost every problem we've faced in society over the last 200 years has been solved almost effortlessly by technology," he said.
Although Levitt didn't predict shale fracturing technology, it fits the thesis. If massive gas resources like the Marcellus and Barnett shale formations can be tapped affordably, then natural gas seems likely to become the fuel of choice to power America's economy for decades to come. Further, North America's subsurface formations are hardly unique; shale formations are being explored in Europe, Asia, Australia and South America. Increasingly over time, cheap gas will supplant coal in the global power-generation market, potentially eliminating a major share of the world's current GHG emissions—15 percent or more by some estimates.
Of course, curtailing GHG emissions by 15 percent of today's total over the next few decades won't stop climate change—particularly if the world's economies continue growing and burning more fossil fuels than they do today. But in terms of politics and legislation, that hardly matters.
As a flood of cheap gas erodes the perception of an impending environmental crisis, politicians will have less and less incentive to impose carbon constraints. No crisis, no political will. No political will, no regulation. End of story.
What About EPA?
The mid-term elections altered America's political landscape, in effect taking climate regulation off the table for the 112th Congress—and possibly setting up a barrier to prospective regulation by the Environmental Protection Agency (EPA).
In mid-November, Senate Majority Leader Harry Reid (D-Nev.) reportedly promised incoming Sen. Joe Manchin (D-W.Va.) that he would abandon carbon cap-and-trade legislation. Further, as this issue went to press, Sen. Jay Rockefeller (also D-W.Va.) was expected to meet with Reid to discuss his plans to introduce a bill in the lame-duck session of the 111th Congress that would block GHG regulations being promulgated by the EPA.
Since the Obama administration took office, the EPA has been working to craft a series of rules and regulations implementing its authority to regulate GHG emissions as pollutants under