Deck:
Combined efforts bring mutual benefit.
Author Bio:
Julia Hamm is the president and CEO of the Solar Electric Power Association.
Combined efforts bring mutual benefit.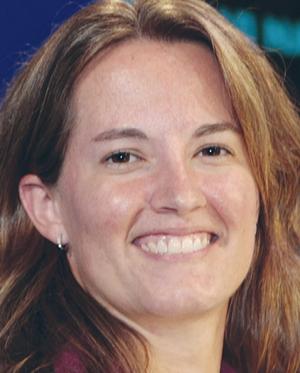 CEOs who lead today's electric utilities, solar equipment manufacturers, and solar project developers are learning the value of collaboration.
A variety of collaborative business models have helped drive tremendous growth in solar power, even in the face of economic turmoil and lower demand for energy. Though electricity use was down 4.2 percent in 2009 compared to 2008, overall solar capacity grew by 37 percent. Capacity at the 10 utilities with the most solar in their service territories climbed 66 percent.
In light of this information, it's no surprise that a vice president of one of the largest banks responsible for investments in renewable energy told me that he expects five of his 10 biggest competitors in search of solar investment opportunities to be utility holding companies.
Collaborative Models
A recent study by the Solar Electric Power Association (SEPA), Utility Solar Business Models Phase II: Developing Value in Solar Markets , examined a multitude of business models that utilities are pursuing in their efforts to develop solar power generation capacity. The report confirmed that regardless of what drives the action—state regulation, federal policy, economic reality—collaboration between utilities and the solar industry is now becoming prevalent. These expanding definitions of utility solar business models represent a significant potential for solar market growth, and provide paths for others to follow. Some examples:
• Public Service Electric & Gas in New Jersey and Petra Solar formed a partnership that will install smart-grid-enabled, 200 watt panels with microinverters on 200,000 utility poles totaling 40 MW in capacity. The equipment is provided by Petra Solar but owned and installed by the utility.
• Salt River Project, one of the largest public power utilities in the United States, partnered with Stirling Energy Systems and Tessera Solar to launch the first commercial-scale dish stirling plant in the world.
• Arizona Public Service developed the APS Qualified Solar Installer (QSI) program. The program is designed to make it easier for APS customers to identify a solar installer who holds the applicable license; is knowledgeable of system design and installation practices; understands APS policy and procedures; and has high customer satisfaction ratings. In turn, the APS QSI program allows installers to be distinguished in the market and build their customer base. The program provides benefits to the installer community including supplemental training, access to solar advertising funds, customer referrals, and many other benefits.
• Southern California Edison, in partnership with multiple companies, completed the initial rooftop projects that are part of its 250 MW, utility-owned rooftop program. SCE also began purchasing the output of the 21 MW PV plant developed by First Solar and owned by NRG Energy.
• Pacific Gas & Electric, like many other companies, is taking a portfolio approach to solar rather than putting its eggs all in one basket. While the regulated piece of the business is pursuing a combination of purchase agreements, utility-owned solar and customer-owned solar, the parent holding company is foraying into investing in