Deck:
SMS offers an alternative to paper billing. Smart Meters Driving Adoption Customer Engagement Supporting the Payment Process Learning from Europe
Author Bio:
Holly Merrill is director of product development at BillingTree, a payments processing and solutions provider based in Phoenix.
Text messaging promises benefits in customer service and bill-payment efficiencies. Utilities have been slow to take up the opportunities, but successes in other industries and among European utilities is opening the door to SMS transactions for American power companies.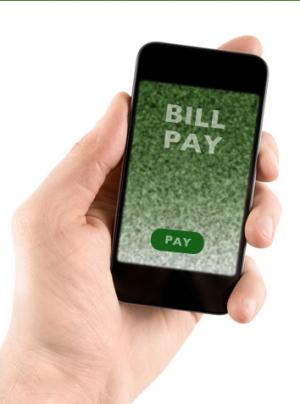 It's a multi-channel world. Consumers expect to have a choice in how they communicate with companies—by phone, web, email or chat—and now SMS is increasingly becoming part of customer service strategy. We have a tech-savvy generation Y—the 'millennials'—that are home-owners and who are already used to e-billing and e-payments for Internet and cell phone use, so why not for power and water?
Yet billing for utilities is still mainly carried out on paper—a huge 63 percent for electricity providers, 64 percent for gas and 73 percent for water, according to a recent PayItGreen survey. But with green strategies currently at the forefront of many business agendas, research from NACHA found that twice as many 25 to 34 year-olds are now adopting paperless billing methods, and that consumers who have switched to an e-billing and payments system were reportedly more satisfied than those who continue using paper-based methods.
Many service providers—Internet, phone and financial services—are realizing the benefits of engaging with their customers through new channels, such as short message service (SMS) integrated into their customer service operations. SMS offers huge potential for utility companies as part of a customer service strategy, dramatically increasing the flexibility of their customer service processes and increasing efficiency as a result. So far, however, utility companies have been slow to take up the opportunities.
Technology analysis firm Gartner Group predicts the volume of SMS messages sent worldwide in 2010 will reach 2.3 trillion, with North America seeing the biggest compound annual growth rate between 2006 and 2010 to 318 billion.
Add to this the fact that over the next 10 years, half of all American households will have smart meters installed in their homes, according to figures from the Edison Foundation. Utilities recognize the need to start preparing to deal with these new technologies. Through the deployment of smart meters, consumers will be able to see precise detail around what time of the day, week and year they use the most energy. This increased information will put more pressure on utilities to deal with higher volumes of consumer information and will, in turn, drive the requirement for a new approach to engaging with their customer base.
One way in which they can do this is through new channels such as SMS.
While a recent report from the AITE Group predicts bills paid online will increase by 18 percent between 2010 and 2013, the number of bills paid with a mobile device is forecast to grow by a staggering 377 percent across the same period. By embracing SMS as an active part of their customer service strategies, utilities can replace existing, costly mailings with a more timely and flexible solution. Unlike postal mail, SMS reaches the intended recipient in a matter of seconds.
Integrating SMS technology into existing infrastructure enables utilities to reap multiple benefits across other communication channels. The use of SMS helps to alleviate the pressure on inbound call queues, and reduces waiting times for customers, which in turn enhances the customer's experience, and maximizes efficiency.
SMS enables companies to provide a value-added service to better connect with their customers. By introducing this new and popular channel for customers to use, companies could see increased customer response to a variety of issues. Recent statistics from Jupiter Research show that consumer engagement triples when you integrate mobile platforms into customer service. These statistics prove that SMS could hold significant potential in terms of improving the relationship between a company and its customers.
For utility companies in particular, SMS can provide an opportunity to inform existing customers of any upcoming issues that they need to be aware of. For example, helpful information on planned power cuts or possible power outages due to maintenance work could be easily and conveniently sent via SMS and would be happily received by customers who can then plan their activities and energy usage accordingly. Sending such unwelcome news as fee increases over the SMS network without prior warning might not be as acceptable. The cell phone is a very personal space where only relevant, useful information will be tolerated.
There is already a move amongst utility companies towards EBPP (electronic bill presentment and payment), with smart meters helping to drive the take-up. The convenience and ease of use of e-billing and payments systems attracts consumers to using SMS. In the NACHA survey, 62 percent of respondents highlighted "easy access to bills" as one of their top reasons for switching to an automated system. The evolution of EBPP will enable utilities to offer electronic payments to customers who prefer faster, more secure billing options, and get rid of many costly processes and much slower paper-based processes, while integrating a vast number of payment and reminder options to the consumer.
There are four main aspects of e-billing that utilities can address through the use of SMS: companies can send payment reminders to encourage customers to pay on time; they can enhance their customer service by SMSing immediate confirmations to let customers know that payments have been received; they can get instant traction with delinquent customers by sending cancellation avoidance messages to inform customers when their payments are critically overdue; and they can also use SMS for payment authorization messages.
Credit and debit cards payments are beginning to be accepted by some investor owned utilities—contingent on the approval of public utility commissions. However, a standard for handling fees associated with accepting credit cards doesn't yet exist, as is also true for charging convenience fees. So here again, utilities are having to work out how to deal with the costs in order to match the convenient payment options of other service industries.
Through using new channels such as SMS to provide these reminders and payment alternatives, utility companies can save huge amounts of money—the average cost of a mailing is $2 including postage, handling and customer service, whereas text messages cost much less than a dollar, thereby immediately cutting costs by more than half.
Other industries have also shown that through the use of these new technologies, their days sales outstanding (DSO) have been significantly reduced. Where the average DSO for a customer receiving a paper bill is approximately 45 days, e-billing and payment solutions can reduce this timeframe by up to 70 percent.
Who pays for the text messages? In the United States there are currently more than 300 million mobile devices, most of which are on unlimited texting packages, and probably those opting to utilize an SMS based payment and notification service would be on unlimited plans. This presents a win-win situation for both parties: utility companies reduce outbound costs by reducing postage costs, and customers enjoy a customer service experience that is entirely geared toward their preferences.
So by pro-actively contacting customers, energy and water service providers could reduce costly inbound calls and collection costs, while simultaneously enhancing the customer experience.
The use of SMS is a new innovation that's taking shape right now. Yet SMS could soon become vital to utility companies' customer service operations. With the possibility of the U.S. postal service ending Saturday mail deliveries in a bid to solve their financial problems, such a decision would mean substantial changes to how companies send and receive mail; the proposed abolition of Saturday mail will reduce the billing cycle for paper-based bill presentation and payment by 52 collection days per year. The future of customer service lies in new and more direct contact channels, such as SMS.
The use of SMS has already been shown to be extremely effective in utility companies across Europe, with many already using SMS to their advantage. Companies including E.On, the world's largest investor-owned power and gas company; United Utilities, the U.K.'s largest listed water company; and Vattenfall, one of Europe's leading energy companies, have already adopted automated SMS notifications in order to effectively communicate meaningful information with their end customers.
Judging by Europe's success in the use of SMS, this new channel has huge potential to be a similar success in the United States as more utility companies embrace it.