Deck:
Integrating renewables in New York.
Author Bio:
Rana Mukerji is senior vice president – market structures, with the New York Independent System Operator (NYISO).
Integrating renewables in New York.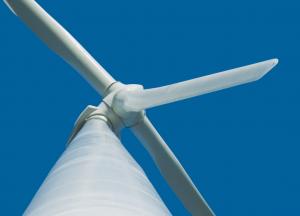 Wind energy provides many benefits, such as a low energy costs and a near-zero carbon footprint, but it also brings new challenges, a consequence of wind's intermittent nature. These challenges must be overcome by ISO/RTOs and other entities responsible for the reliable and efficient operation of the power grid.
The New York Independent System Operator (NYISO) administers the wholesale electricity market for New York State. The NYISO runs a day-ahead and a real-time market for electricity. The day-ahead market provides generators with a financially binding schedule of operation. As anticipated load, available generation, and system conditions changes from the time the day-ahead market is settled, the NYISO also operates a real-time market that's intended to efficiently and economically balance system changes.
In addition, the NYISO schedules transmission service for direct transactions between buyers and sellers— i.e., bilateral transactions. While the cost of energy in a bilateral transaction is negotiated outside the NYISO's marketplace, a bid-based system is used to make transmission service available. Roughly 95 percent of energy is scheduled in the day-ahead market, while the remaining 5 percent is accounted for in the real-time market. About half of the energy settled in the day-ahead market is scheduled through bilateral contracts.
The NYISO administers competitive markets for key ancillary services that are required to support the power system. The two most important ancillary services are reserves and regulation. The NYISO aims to minimize the cost of serving electricity by electricity by optimizing energy, reserves, and regulation in its security constrained economic dispatch algorithm.
Reserves are resources available to provide fast ramping power in the event of a unit or line trip. Reserve resources can either be spinning (on-line with additional ramping ability) or non-spinning (off-line, but able to start and synchronize quickly). The NYISO maintains varying levels of reserves in different parts of the state. Regulation providers keep load and generation in constant balance. NYISO performs a system-wide re-dispatch every five minutes to balance generation with short-term predicted system changes, and relies on regulating resources to quickly adjust their output and consumption, and continuously balance conditions within those five-minute dispatches. Resources selected to be regulation providers must be capable of simultaneously providing the service in both the upward and downward directions. Regulation resources are a key component of integrating large amounts of intermittent resources such as wind without compromising system reliability.
Growth of Renewable Resources
Climate change concerns coupled with high oil prices are driving renewable energy legislation and incentives for renewable energy resources. Renewable portfolio standards (RPS) are being adopted and give incentives for energy production from renewable resources such as hydro, wind, solar, geothermal and biomass technologies. Globally, $162 billion was invested in new sustainable energy in 2009. This investment helped increase the amount of renewable energy to 245 GW (without hydro), which is equivalent to 7 percent of installed generation capacity. 1
In New York the predominant renewable resources are hydro and wind. Wind