Deck:
New regulatory frameworks encourage electric infrastructure investment.
Author Bio:
David K. Owens is executive vice president at the Edison Electric Institute business operations group.
New regulatory frameworks encourage electric infrastructure investment.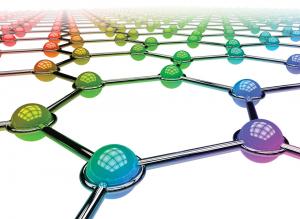 The electric power industry is building for the future. We're building a cleaner, more advanced, efficient, and diversified generation fleet. We're exploring methods for capturing and storing carbon. We're creating a smarter electrical grid and modernizing our transmission and distribution system, which also will help us to expand our efforts to help our customers become more energy efficient.
Today, our industry is spending approximately $80 billion per year building new infrastructure—about twice the amount we spent in 2004. Looking ahead to 2030, one major economic firm has estimated that the industry will invest another $1.8 trillion in developing a more advanced and diversified generation fleet, meeting increasingly stringent environmental standards, and modernizing its transmission and distribution systems.
These new investments will help to ensure high levels of reliability. And they will help to improve customer service, as well as promote public policy goals, such as lowering power plant emissions, increasing customer energy efficiency, and supporting the introduction of electric cars and trucks. But just as the industry is seeking to raise and invest large amounts of capital, sales growth has slowed, making it difficult to fund new investments without rate increases.
In the past, when energy use per customer was growing, utilities could use increasing sales revenues to help fund new infrastructure. Today, however, with electricity demand projected to grow at 1.0 percent per year (or less) through 2035, utilities no longer have this cushion. Under business-as-usual regulation, electric utilities must file more and more rate cases to keep up with rising costs.
Under traditional regulation, utilities also face a lag between the time when they incur financing costs for a construction project, and the time when the project is put into service and they can begin to collect their allowed cost of capital and annual depreciation in rates. This lag time can lead to rate shocks for customers when the total cost of a project is finally allowed to enter the rate base. The lag can also erode utilities' credit metrics and put downward pressure on their ratings.
To address these risks, the electric utility industry has begun working with state regulators to develop new regulatory frameworks. 1 These new approaches provide for modest but stable recovery of costs outside rate cases, while providing ongoing regulatory oversight and creating strong incentives for utilities to efficiently manage their construction projects—both during construction and once they become operational.
New Policy Tools
The particular regulatory framework that a public service commission and a utility develop will depend upon the industry's unique issues, including its existing system, investment needs, and legal and regulatory situations. Among the policy tools that can be combined in various ways to create such frameworks are the following:
• CWIP: "Construction work in progress" is an accounting and ratemaking procedure that allows for the recovery of financing expenses on construction while work is in progress. Construction costs are entered into the rate base as they are