Deck:
Factoring customer-owned generation into forecasting, planning, and operations.
Author Bio:
Margarett Jolly ( jollym@coned.com) is Con Edison's distributed generation ombudsperson. David Logsdon ( logsdond@coned.com) is a distributed generation specialist and Christopher Raup ( raupc@coned.com) is manager of state regulatory affairs at Con Edison. The authors acknowledge the contributions of their colleagues Frank Cuomo, Jairo Gomez, Michael Harrington, Martin Heslin, Ahmed Mousa, and Robert Schimmenti.
Factoring customer-owned generation into forecasting, planning, and operations.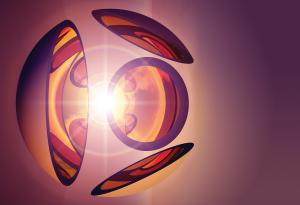 As with most utilities, Con Edison has long planned its distribution system based on a unidirectional flow of electricity to customers. This design assumption has shaped system controls and analyses, energy markets, and operator training, along with many other aspects of equipment and operations, as well as critical business decisions like rate design and tariff rules. Historically, when customers provided for their own electric energy needs it was either for emergency back-up—for hospitals, water treatment plants, etc.—or for heavy-industry users that already had sophisticated technical operations and on-site expertise. In recent years a growing number of customers are installing, owning, and operating small to medium-sized electric generating systems, generally up to 20 MW in capacity, behind the meter.
Under restructuring, the New York State Public Service Commission (PSC) required jurisdictional utilities to divest most of their power plants and allowed customers to procure electricity from third parties. The intent of restructuring, to use competition to enhance customer choice, is becoming more fully realized as customers are increasingly able to select from a growing list of energy supply options. And customers have responded: most of Con Edison's larger customers have third-party suppliers. Customer options include not only procuring supply from energy service companies—including green energy products—but also various customer-side technologies: energy efficiency (EE), building management systems, thermal and electric storage, demand controls and response (DR), and distributed generation (DG). DG technologies include solar photovoltaics (PV), wind, fuel cells, and combined heat and power (CHP) systems. Some of these technologies rely on business models that take advantage of available incentives, Con Edison DG rate offerings, financing, and third-party equipment operating and maintenance options.
The growth in customer-side resources is an opportunity for the utility to enhance the benefits to all customers by considering those new load reductions, but there are a number of questions utilities must address if they are to capture those benefits. Could the utility plan on customers responding to DR calls in order to clip the utilities' peak load, rather than the more traditional assumption that these measures would only be used in emergencies? Could the utility target EE measures in areas of need and assume a success rate several years in advance that might defer the need for a capital upgrade? Could the utility determine that customers with on-site generation, operating in a consistent fashion, might be counted on as a load reduction in the utilities' longer range plans?
For each of these questions, the answer in Con Edison's territory appears to be "yes."
Downstream Resources