Deck:
Why Idaho is fed up with renewables.
Author Bio:
Bruce W. Radford is publisher of Public Utilities Fortnightly.
Why Idaho is fed up with renewables.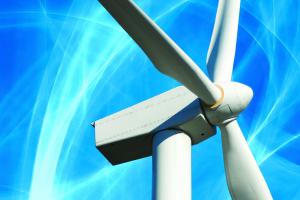 Dear Wind: We Need to Talk.
The ad was hard to miss. It ran right across the top of Idaho Power's web site in late July. And if you clicked, you would have seen the rest of the message, including this:
"The huge influx of industrial wind projects forced onto our system is raising customer rates and threatening the reliability of our electrical grid. Federal law requires us to buy energy from renewable energy projects, but we don't think Idahoans should be required to pay inflated rates for electricity that is often not needed at all.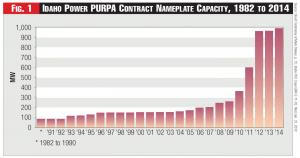 "That's why we asked the Idaho Public Utilities Commission to change the way prices are set for these projects. We invite you to be heard on this important issue."
Elsewhere on its web site, Idaho Power touted its brand-new, 300-MW Langley Gulch combined-cycle gas turbine generator—placed online June 29—and its key role in helping the utility meet an all-time record utility demand of 3,245 MW, recorded July 12, between 3 and 4 p.m., when wind generation on the Idaho Power system had contributed only 14 MWs.
As the company put it, the record-setting demand showed both the importance of its new Langley Gulch Power Plant and "the drawback of wind generation." (See, Idaho Power's "About Us" page, which at this writing began with the line, "When the Heat is on, Langley Comes Through.")
As journalist Rocky Barker reported last month from Boise, Idaho Power had taken its ad campaign and run with it on Facebook and websites like Fox News and the Drudge Report. (See, The Idaho Statesman, "Idaho Power takes on wind with Internet Ads," July 15, 2012.)
Meanwhile, according to Barker, Idaho's Snake River Alliance had dared organize a demonstration at the utility's stockholders meeting in May to protest the company's reliance on coal-fired power, only to find itself booted from Idaho Power's Integrated Resource Plan Advisory Council, with its director, Liz Woodruff, denied any opportunity to meet with top utility executives.
The alliance, as Barker wrote in his Statesman piece, was "born in battles over nuclear waste," and had become the state's "most prominent advocate for conservation and renewable energy."
Yet now the IRPAC, which meets monthly with public input on how Idaho Power should plan for the future energy needs, will just have to carry on with one less voice. When last we checked, Idaho hadn't yet adopted a renewable portfolio standard.
Light Loading
Standing at the center of this maelstrom is the Idaho PUC, which opened a new case last year to review how the state's utilities purchase electricity from qualifying facilities (QF) certified under the Public Utility Regulatory Policies Act of 1978 (PURPA). That review will run the gamut from the terms of contracts to the method used for calculating avoided costs— i.e., the savings that utilities realize in buying QF power, and which determine the purchase price that utilities must pay to QFs. (See, Notice of Review, Order 32352, Idaho