Generation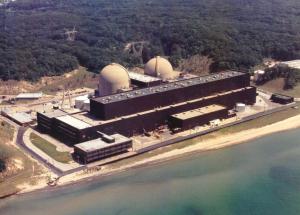 Ocean Power Technologies wholly-owned Oregon subsidiary, Reedsport OPT Wave Park, won a project license from the Federal Energy Regulatory Commission for its planned 1.5 MW, grid-connected wave power station off Reedsport, Oregon—the first such approval issued in the U.S.—and plans to deploy its first PowerBuoy later this year, about 2.5 miles off the coast. OPT won funding for this first system from DOE and from PNGC Power, an Oregon-based power co-op., and later will build the balance of the wave power station, consisting of up to nine additional PowerBuoys, plus any needed infrastructure for grid interconnection, subject to receipt of additional funding and regulatory approvals.
IKEA has officially energized the latest of its 31 solar projects completed to date in the U.S.—in this case, a 1-MW, 142,000-square-foot PV array, comprised of more than 4,300 panels, at its retail store in Bloomington, Minn. IKEA owns and operates each of its rooftop PV systems, yielding a total U.S. generation capacity of about 38 MW. SoCore Energy developed, designed, and installed the Bloomington project.
Constellation completed a 16.1 MW (DC), $50 million, grid-connected photovoltaic (PV) solar facility in Emmitsburg, Md. Constellation financed, owns and operates the project, which will provide power to the state's university system and Department of General Services under a 20-year agreement. The ground-mounted solar power plant was constructed by First Solar, using some 220,000 thin-film PV panels situated on 100 acres leased from Mount St. Mary's University. A separate, on-site 1.6 MW solar facility will serve the school directly.
The ElectricPower Research Institute (EPRI) entered an agreement with Latitude Solutions , a water remediation company, to evaluate the company's electro precipitation technology for remediation and removal of trace elements from coal-fired power plant effluent streams.
Southern Company , Georgia Power , and EPRI formed the Water Research Center (WRC) to provide a venue for developing and testing technologies to help reduce water consumption in electric power generation. The WRC, to be located at Georgia Power's Plant Bowen in Cartersville, Ga., and operated by the Southern Research Institute, will be the first U.S. research facility of its kind, and as an initial project will evaluate a thermosyphon cooler developed by Johnson Controls that releases heat without evaporative water loss by using an air-cooled refrigerant that pre-cools water before it enters the cooling tower. Other technologies to be studied include cooling tower water chemistry and advanced cooling systems; process wastewater treatment; zero liquid discharge options; moisture recovery from power plant processes; solids landfill water management; carbon technology water issues; and water use modeling and monitoring for best management practices.
American Electric Power subsidiary Indiana Michigan Power (I&M) has started the initial loading campaign for moving used fuel assemblies at the 2,110-MW Cook nuclear plant from on-site spent fuel pool into the recently completed dry cask storage facility located about one-half mile from Lake Michigan and near the center of the 650-acre plant property. Plans are to load 14 casks, each with 32 used assemblies, finishing in early November. The casks are licensed by the Nuclear Regulatory Commission (NRC). Cook needs