Deck:
How fixed income investors view the utility sector.
Author Bio:
Josh Olazabal is a vice president in the credit research group at PIMCO's Newport Beach office. Previously he was a consultant with McKinsey & Co., and worked in corporate development at Duke Energy before that.
How fixed income investors view the utility sector.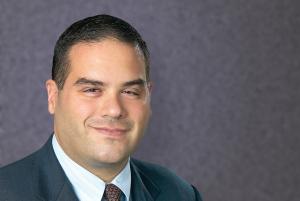 Utility management teams—and CFOs and treasurers, in particular—are making their feelings clearly and abundantly known about the current rate and funding environment. There's been a recent rush to market in both the unsecured and first-mortgage bond markets—especially by electric utility operating companies ("opco") looking to lock-in historically low rates and credit spreads. The market has been particularly receptive to higher quality deals at the regulated utilities, with investors looking for high quality yields and spread— i.e., the difference in yield and the risk-free rate of comparable maturity—in a market that continues to be characterized by Eurozone troubles, the fiscal cliff, and other uncertainties.
While the market has been an undeniable boon for utilities looking to reduce their costs of capital and term-out longer maturities at attractive rates, how do fixed income (FI) investors view the situation? Moreover, how do bond investors view the risk-and-reward picture at a time of historically low rates?
Here are some thoughts and observations "from the bond-side."
Fixed-Income Perspective
First, there's always a place for high-quality utility bonds in fixed income portfolios.
Utility borrowing spreads have narrowed to close-to-historically tight levels, as investors pursue high-quality yields in a low-rate environment, characterized by continued uncertainty. For example, recent deals have priced at Treasuries plus 65 basis points (bps) for first-mortgage bond issues and 70 bps to 80 bps for 10-year unsecured bond deals.
Are these levels tight? Clearly, they are. Will they eventually come to prohibit widespread investor participation in utility deals? Doubtful. Simply put, utility paper continues to offer a very sage spread pick-up to Treasuries in the context of good overall leverage ratios, "virtual covenants" in the form of regulatory limits on borrowing, and, especially, strong and stable regulated cash flows. While there are some issues that can raise red flags in certain situations—outsized regulatory attention on allowed ROEs, expensive generation capex budgets, etc.—one might expect that traditional utility investors will continue to display strong demand for utility bond issuance.
A second observation is that FI investors will likely take a more nuanced and differentiated approach to investing in utility opco bonds.
In an environment characterized by low absolute rates and extremely tight spreads, utility sector bond investors will likely look for differentiated performance by searching for opportunities they believe are attractive from a risk-reward standpoint. Each investor will find an individual comfort zone in this new environment, but some approaches include emphasizing T&D names over integrated names, and adjusting the mix of first mortgage bonds vs. unsecured bonds.
With a number of pure wires companies trading right on top of integrated utility names—with generation exposure—utility investors might ask themselves whether taking the perceived lower risk T&D name makes more sense than buying a comparably integrated name at the same spread or for a pick-up of a few extra bps.
And