Generation & Markets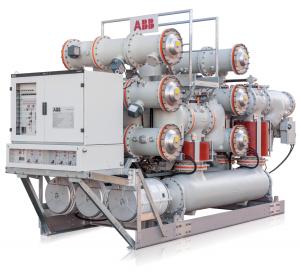 The cities of Los Angeles and Burbank approved a 20-year agreement to purchase 250 MW of solar power from Sempra U.S. Gas & Power's proposed Copper Mountain Solar 3 project. The agreement provides the Los Angeles Department of Water and Power (LADWP) with most of the power—210 MW—through an agreement with the Southern California Public Power Authority (SCPPA). Burbank will purchase the remaining 40 MW. Power will be delivered from the plant through a substation and transmission lines operated by LADWP.
ABB won orders worth about $225 million to supply two turnkey PV power plants that will be built in the northern province of Limpopo in South Africa. The orders were awarded by SunEdison affiliates Core Energy and Erika Energy. The 33-MW and 31-MW plants will be located at the Witkop and Soutpan Solar Parks, near the city of Polokwane, the capital of Limpopo province. The two projects are among the first utility-scale PV power plants to be built in phase 1 of the South African government's long-term renewable energy program.
Minnesota Power a division of Allete, completed phases 2 and 3 of the company's 210-MW Bison wind energy center near New Salem, N.D. Bison 2 and 3 consist of 70 wind turbines, each capable of producing 3 MW of electric power by way of direct-drive turbines manufactured by Siemens AG. Minnesota Power expects to transmit the output from North Dakota to Duluth, Minn., over a 465-mile direct current (DC) transmission line.

NRG Solar started commercial operations for the Avra Valley solar generating station, a 25-MW (AC) photovoltaic (PV) facility near Tucson, Ariz. The station's electricity will be sold to Tucson Electric Power under a 20-year agreement.
DTE Energy completed construction and started full commercial operation of the Thumb Wind Park in Huron and Sanilac counties. The Thumb Wind Park is a 110-MW project featuring 69 1.6 MW GE wind turbines. DTE Energy will build its next wind park in Huron County by the end of 2013.
First Wind and Avista completed construction and began commercial operations at the 105-MW Palouse wind project. The project features 58 Vestas V100 1.8-MW turbines installed at a site between the town of Oakesdale and State Route 195, surrounding Naff Ridge. Avista will purchase the energy produced by the project under a 30-year agreement and will take delivery of the power through a direct interconnect to the Avista 230 kV Benewah-to-Shawnee transmission line.
MidAmerican Wind completed the 81-MW Bishop Hill II wind project, located in Henry County, Ill., and features 50 General Electric 1.62-MW wind turbines. Bishop Hill II is located near the town of Galva, Ill. The facility sells power to Ameren Illinois under a 20-year agreement.
The U.S. Department of Energy (DOE) awarded $5 million in new funding for Lake Erie Energy Development Corp. (LEEDCo), the non-profit corporation leading the effort for the first freshwater offshore wind project in the United States. Through a one-year cooperative agreement, the DOE committed $4 million to support the advancement of the Icebreaker project, which consists of five to nine wind turbines seven miles off the coast of