Generation & Markets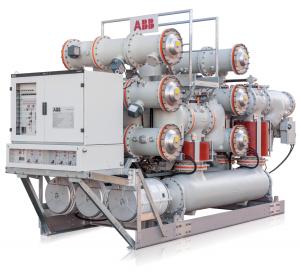 The cities of Los Angeles and Burbank approved a 20-year agreement to purchase 250 MW of solar power from Sempra U.S. Gas & Power's proposed Copper Mountain Solar 3 project. The agreement provides the Los Angeles Department of Water and Power (LADWP) with most of the power—210 MW—through an agreement with the Southern California Public Power Authority (SCPPA). Burbank will purchase the remaining 40 MW. Power will be delivered from the plant through a substation and transmission lines operated by LADWP.
ABB won orders worth about $225 million to supply two turnkey PV power plants that will be built in the northern province of Limpopo in South Africa. The orders were awarded by SunEdison affiliates Core Energy and Erika Energy. The 33-MW and 31-MW plants will be located at the Witkop and Soutpan Solar Parks, near the city of Polokwane, the capital of Limpopo province. The two projects are among the first utility-scale PV power plants to be built in phase 1 of the South African government's long-term renewable energy program.
Minnesota Power a division of Allete, completed phases 2 and 3 of the company's 210-MW Bison wind energy center near New Salem, N.D. Bison 2 and 3 consist of 70 wind turbines, each capable of producing 3 MW of electric power by way of direct-drive turbines manufactured by Siemens AG. Minnesota Power expects to transmit the output from North Dakota to Duluth, Minn., over a 465-mile direct current (DC) transmission line.
NRG Solar started commercial operations for the Avra Valley solar generating station, a 25-MW (AC) photovoltaic (PV) facility near Tucson, Ariz. The station's electricity will be sold to Tucson Electric Power under a 20-year agreement.

DTE Energy completed construction and started full commercial operation of the Thumb Wind Park in Huron and Sanilac counties. The Thumb Wind Park is a 110-MW project featuring 69 1.6 MW GE wind turbines. DTE Energy will build its next wind park in Huron County by the end of 2013.
First Wind and Avista completed construction and began commercial operations at the 105-MW Palouse wind project. The project features 58 Vestas V100 1.8-MW turbines installed at a site between the town of Oakesdale and State Route 195, surrounding Naff Ridge. Avista will purchase the energy produced by the project under a 30-year agreement and will take delivery of the power through a direct interconnect to the Avista 230 kV Benewah-to-Shawnee transmission line.
MidAmerican Wind completed the 81-MW Bishop Hill II wind project, located in Henry County, Ill., and features 50 General Electric 1.62-MW wind turbines. Bishop Hill II is located near the town of Galva, Ill. The facility sells power to Ameren Illinois under a 20-year agreement.
The U.S. Department of Energy (DOE) awarded $5 million in new funding for Lake Erie Energy Development Corp. (LEEDCo), the non-profit corporation leading the effort for the first freshwater offshore wind project in the United States. Through a one-year cooperative agreement, the DOE committed $4 million to support the advancement of the Icebreaker project, which consists of five to nine wind turbines seven miles off the coast of Cleveland in Lake Erie. LEEDCo's private partners committed an additional $1 million in cost share as part of the agreement.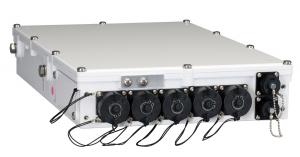 Dominion acquired a 14.9-MW, combined-cycle, fuel cell power generating facility from FuelCell Energy (FCE). Dominion Bridgeport Fuel Cell LLC contracted with FCE to build, operate, and maintain the natural gas-fueled plant. FCE will supply five proprietary Direct FuelCell stationary systems and a rankine turbine to convert waste heat into additional electricity. Dominion will sell the plant output to Connecticut Light & Power under a 15-year agreement. The project is scheduled to be completed and operational late 2013.
Consumers Energy plans to develop a 700-MW power plant in Thetford Township, 20 miles northeast of Flint, Mich., investing about $750 million into the project. The utility owns the 272-acre site, which features access to high-volume natural gas delivery and high-voltage transmission lines. Construction is scheduled to begin in 2015 with startup in 2017.
TransCanada signed a contract with the Ontario Power Authority (OPA) to develop, own, and operate a new 900-MW gas-fired power plant. The facility will be located at Ontario Power Generation's Lennox generating station property in the town of Greater Napanee in eastern Ontario. The plant will sell power to OPA under a 20-year agreement.
Siemens received an order for three additional SGT6-8000H gas turbine and generator packages from Florida Power & Light (FPL). FPL will install the gas turbines to modernize its Port Everglades combined-cycle power plant. Startup is expected in 2016.
Tenaska Power Services (TPS) implemented PowerOptix to manage transactions in the Midwest Independent Transmission System Operator (MISO) market. PowerOptix is built on Hartigen Solution's LS-Evolution rapid application development platform that provides complete separation of core architectural components and business functionality. TPS began rolling out PowerOptix in February 2013.
Alstom Grid implemented a new market management software system enabling the PJM Interconnection to deploy fast-ramping energy resources in response to surging demand for electricity. The e-Terramarket platform also makes PJM compliant with Federal Energy Regulatory Commission (FERC) Order 755, which establishes a performance-based compensation system for sources of electricity that can be brought online quickly to ensure reliability.
See more Generation & Markets News at Fortnightly.com
EVs & Storage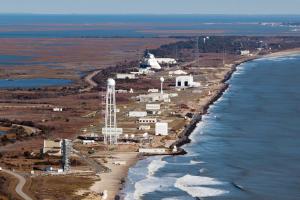 AES Gener and AES Energy Storage selected Parker-Hannifin to supply advanced battery energy storage systems for their new Cochrane power station. The batteries will be supplied by Lithium Energy Japan, a joint venture of Mitsubishi and GS Yuasa. The project is the companies' third energy storage facility in northern Chile, integrating 20 MW of advanced battery-based energy storage with a 532-MW thermal power plant.
Kyocera Solar's photovoltaic (PV) solar panels are powering the new 90-kW canopy that charges electric vehicles (EVs) at the San Diego Zoo. Using new lithium-polymer battery technology, its 100-kW energy storage system is charged by the solar canopy to offset demand on the electrical grid and recharge EVs after sunset. When the canopy's battery is full, excess generation is fed into the grid.
See more EVs & Storage News at Fortnightly.com
Finance
NextEra Energy Resources completed the purchase of the 165-MW Cimarron I wind energy center from CPV Renewable Energy. The project, located in Gray County in southwest Kansas, is comprised of 72 Siemens 2.3-MW turbines spread across approximately 14,000 acres. The facility's output is sold to the Tennessee Valley Authority under a 20-year agreement. Financial terms weren't disclosed.
NRG Energy and GenOn Energy completed their merger, creating the largest competitive power generator in the United States. With the merger completed, NRG is now dual headquartered, with financial and commercial headquarters in Princeton and operational headquarters in Houston. The combined fleet of conventional and renewable power plants totals more than 47 GW of capacity.
Dominion and Caiman Energy II (owned by private equity firm EnCap Flatrock Midstream) formed a $1.5 billion joint venture to provide midstream services to natural gas producers operating in the Utica shale in Ohio and portions of Pennsylvania. The joint venture, Blue Racer Midstream LLC, will be an equal partnership between Dominion and Caiman, with Dominion contributing midstream assets and Caiman contributing equity capital. The venture's midstream services will include gathering, processing, fractionation, and natural gas liquids transportation and marketing.
Peoples Natural Gas acquired Equitable Gas EQT's distribution business in Pennsylvania, West Virginia, and Kentucky. Peoples Natural Gas paid $720 million in cash plus select midstream assets and commercial arrangements.
Duke Energy acquired a commercial solar power project located within the University of Arizona's Science and Technology Park in Tucson. Duke Energy Renewables purchased the 6-MW Gato Montes solar project from AstroSol Inc. Tucson Electric Power (TEP) will buy the output under a 20-year agreement.
See more Finance News at Fortnightly.com
DR and Conservation
Constellation launched Virtu-Watt Link, a web service application that facilitates automated load response program participation. The service allows a facility's existing automation system to manage load curtailment automatically based upon energy market signals and pre-set scenarios. VirtuWatt Link is an extension of Constellation's VirtuWatt energy management platform, which allows commercial and industrial customers to monitor energy usage in real time and schedule load curtailments for load response programs.
Ameresco completed of the first phase of a $28 million energy savings project with NASA Goddard Space Flight Center's Wallops flight facility, located on Virginia's eastern shore. The Wallops facility is NASA's principal facility for the management and implementation of suborbital research programs. As part of the $15 million first phase of the facility-wide project, Ameresco installed high efficiency lighting, decentralized an antiquated steam plant by installing a propane distribution system with over 60 building-level condensing boilers, and upgraded and expanded an existing energy management control system. Ameresco is currently engaged in building and deploying a $13 million second phase to the energy savings project. The scope includes a geothermal energy efficiency project scheduled for completion in 2013.
See more DR & Conservation News at Fortnightly.com
Metering
The Orlando Utilities Commission (OUC) selected Elster's EnergyAxis to complete its AMI system. The project will help OUC complete its conversion to a digital meter network and lay the foundation for a website that allows OUC customers to monitor their consumption.
Elster is expanding its deployment of AMI solutions, using cellular point-to-point communications to enable customer support for electric vehicles (EV). Elster's EnergyAxis system now enables both mesh and cellular point-to-point capabilities in a single head-end system, allowing utilities to manage all of their endpoints in one solution.
The California Municipal Utilities Association City of Palo Alto Utilities and City of Santa Clara's Silicon Valley Power (SVP) implemented Elster's EnergyAxis system. City of Palo Alto Utilities selected Elster as its partner for its Residential Customer Connect pilot project, slated to begin in 2013 with completion in 2015. Silicon Valley Power selected Elster's EnergyAxis system and Tropos Networks' Gridcom WAN solution for its AMI to cover 51,000 electric and 27,000 water meters.
Itron in collaboration with the Edison Power Group received a $150 million contract from the City of Johannesburg, South Africa. The contract requires Itron to supply its latest-generation smart meters and associated smart metering system, tying into the City of Johannesburg's stated growth and development strategy to improve service delivery and efficiency through network automation.
Peace River Electric Cooperative (PRECO) completed the initial installation of a Sensus FlexNet utility network with iCon A electric meters and expects to begin system-wide deployment in early 2013. PRECO, which began an extended pilot of FlexNet in May 2012, selected the technology to replace an existing power line carrier system. Project completion is expected by the end of 2015.
See more Metering News at Fortnightly.com
Gas Pipelines & Storage
Pacific Gas & Electric (PG&E) started construction on a gas control center at its new gas operations headquarters at Bishop Ranch in San Ramon, Calif. The center will serve as a central location from which PG&E will monitor the operation of its 6,700 miles of transmission pipeline and 42,000 miles of smaller-diameter distribution mains. Completion is expected in Q2 2013.
See more Gas Pipelines & Storage News at Fortnightly.com
People
DNV appointed Stefan Nerpin as its new group v.p. of communications and external relations. Before joining DNV, Nerpin was group head of marketing communications at Vattenfall and at European banking and finance group, SEB.
See more People News at Fortnightly.com
Smart Grid & Distribution Automation
Dell joined the industry advisory council of Pecan Street a nonprofit energy and smart grid research and development organization headquartered at the University of Texas at Austin. As a member company, Dell will provide technology and IT knowledge to Pecan Street to advance its work in energy big data.
Alcatel-Lucent is launching two new network routers designed specifically for the energy sector, and also applicable to the transportation and public sectors. Alcatel-Lucent says the products are the first Internet protocol and multiprotocol label switching (IP-MPLS) routers on the market to have a hardened form with a smaller footprint so they can be deployed in the distribution and field area network.
The Central Lincoln People's Utility District signed an agreement with Landis+Gyr to deploy a voltage management system designed to deliver improved grid-side energy efficiency. The agreement establishes a demonstration project with Central Lincoln using Edge CVR software from DVI, in conjunction with Landis+Gyr's Gridstream RF advanced metering network to monitor and adjust distribution circuit voltage. Using detailed voltage information from Landis+Gyr meters, the Edge software will allow the utility to reduce voltage levels, targeting the most efficient band of the required voltage range, thereby conserving electricity.
Survalent Technology commissioned a new SCADA system for Trinity Valley Electric Cooperative in Texas. The new system features Survalent's open-architecture system based on Windows Server. It includes several of Survalent's open system applications.
See more Smart Grid & Distribution Automation News at Fortnightly.com
Transmission
ABB won an order worth approximately $26 million for high-voltage gas-insulated switchgear (GIS) from SP Energy Networks the Scottish Power subsidiary that operates the T&D network in southern Scotland. ABB will design, supply, and commission its recently introduced 420-kV GIS systems at new substations being built in Hunterston and Wishaw, and will support the upgrade of an existing substation at Torness.
ITC Great Plains in conjunction with Sunflower Electric Power and Midwest Energy placed Phase II of the KETA (Spearville-Axtell) transmission line into service, completing the project. The 227-mile, 345,000-volt line from Spearville, Kan., to Axtell, Neb., will improve the reliability and efficiency of the regional grid. Earlier this year ITC, Sunflower, and Mid-Kansas Electric expanded their partnership agreement for the development of additional transmission projects in Kansas.