Deck:
The reliability organization struggles with reforms, as FERC hovers.
Author Bio:
Partner, Stinson Morrison Hecker, LLP., Washington, D.C.
The reliability organization struggles with reforms, as FERC hovers.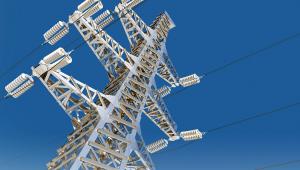 Under steady fire since its inception, the North American Electric Reliability Corp. (NERC) continues to find itself beset by criticism from the Federal Energy Regulatory Commission (FERC), and in an extended and not always comfortable dialogue with the electric industry and the regional enforcement entities over which it has authority. The organization is now in the thick of an effort to reform its core processes—the way in which it develops standards, monitors compliance and sanctions violations. The success of this effort is critical for NERC and stakeholders in the electric industry, particularly for those who support the governance model under which NERC now operates.
NERC's proposed reforms are being debated as FERC's scrutiny of NERC's budget and the scope of its activities has been ratcheted up. While FERC's highly controversial audit of NERC was settled on Jan. 16, 2013, 1 the audit questions and the settlement don't resolve whether many programs on which NERC prides itself are within the organization's statutory authority—and eligible for funding under section 215 of the Federal Power Act (FPA). In its recent decision accepting NERC's 2013 budget, FERC directs NERC to submit by Feb. 1, 2013 written criteria for determining its funded statutory activities. 2 A narrow view of NERC's statutory responsibilities would confine the organization's activities strictly to the promulgation and enforcement of standards, ruling out NERC's broader ambition to serve as a learning organization, a focal point for the development of best industry practices, and a hub for sharing information on threats to critical infrastructure and appropriate responses. That broader mission is almost surely in jeopardy if NERC doesn't improve the way it manages standards development and compliance oversight.
As to these core functions, NERC has been grappling with incremental improvements, and knows it needs to do more. With criticism from FERC and the electric industry mounting, NERC staff itself recently acknowledged that it's "at risk of losing the confidence of U.S. regulatory authorities and industry executives in its ability to produce standards in a timely and efficient manner."  3 NERC's most recent analysis of standards process developments, filed Oct. 31, 2012, 4 shows an average time period for developing new standards to be over three years, while certain important projects have taken more than five years, a period of time FERC Chairman Jon Wellinghoff has called "unacceptable."  5
With respect to NERC's oversight of the enforcement process, and its related role in promoting compliance, it's been evident nearly since the reliability standards were made mandatory that NERC's initial approach was untenable. The overwhelming number and detail of the reliability standards and subsidiary requirements, the vast number of violations entered into the enforcement machinery and the labor intensive nature of the enforcement and compliance processes led quickly to a badly clogged system, and widespread sentiment that the industry's compliance resources were being squandered on minutiae, to the detriment of more important work on processes better geared to core reliability functions. As of September 2011, NERC had