New Opportunities: FirstEnergy promoted Jon Taylor from v.p. and assistant controller to v.p., controller, and chief accounting officer, effective May 1. He succeeds Harvey L. Wagner, who will retire.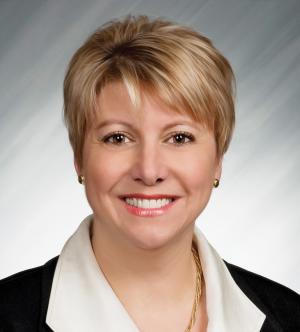 Southern Company made management changes: Theodore J. McCullough, senior vice president and senior production officer of Alabama Power, will become executive v.p. of engineering and construction services for Southern Company Operations. He succeeds Penny M. Manuel, who plans to retire. James P. Heilbron will replace McCullough. Dana P. Claburn, director of Human Resources for Southern Company Operations, will replace Heilbron as senior v.p. and senior production officer of Southern Power.
Southern Company also hired Kimberly S. Greene as president and CEO of Southern Company Services. She was executive v.p. and chief generation officer at TVA. She succeeds Susan N. Story, who left to become CFO of American Water.
Great Plains Energy and Kansas City Power & Light (KCP&L) announced that Michael J. Chesser won't stand for reelection as chairman of the board. The board selected Terry Bassham, Great Plains Energy's president and CEO, to succeed Chesser, effective May 7, 2013. In addition, the board appointed Ann D. Murtlow, former president and CEO of Indianapolis Power and Light (IPL), to serve as director on the Great Plains Energy Board.
Dynegy named Hank Jones as executive v.p. and chief commercial officer. Previously, he served as managing director, North American power and gas sales, trading and origination for Deutsche Bank.
Alterra Power appointed Lynda Freeman as interim chief financial officer, replacing Peter Wong, who left the company. Freeman has been director of finance since July 2011.
Commissioner Rolando Pablos resigned from the Public Utility Commission of Texas (PUCT), and was named CEO of the newly formed Borderplex Alliance, which fosters economic development in the El Paso and Paso del Norte area. Pablos served as chairman of the Texas Racing Commission from October 2008 through September 2011.
Boards of Directors: Exelon's board of directors elected Anthony K. Anderson as a director. Anderson is former vice chair, executive board member, and Midwest managing partner of Ernst & Young.
Duke Energy's board of directors elected John T. Herron as a new board member. Herron is CEO, president, and chief nuclear officer at Entergy Nuclear.
The Dominion board of directors elected Pamela J. Royal as a new director. Royal is a board-certified dermatologist and is the owner and president of Royal Dermatology and Aesthetic Skin Care.
CMS Energy elected Laura H. Wright, former senior v.p. of finance and CFO of Southwest Airlines, to its board of directors. Wright also is joining the board of directors of Consumers Energy.
Itron appointed Lynda Ziegler to its board of directors. Most recently she served as executive v.p. of power delivery services at Southern California Edison (SCE).
Sempra Energy appointed Jack T. Taylor to its board of directors. Taylor formerly was KPMG's chief operating officer-Americas and executive vice chair of U.S. operations.
In Memoriam: Dr. Kris R. Nielsen died on Feb. 16, 2013. Nielsen was chairman and president of Pegasus-Global Holdings. An engineer and project management consultant, Nielsen won the American Society of Civil Engineers OPAL award in 2011. His co-authored article, "New Day for Prudence," appeared in Fortnightly's December 2009 issue.
We welcome submissions to People, especially those accompanied by a high-resolution color photograph. E-mail to: people@pur.com.