Generation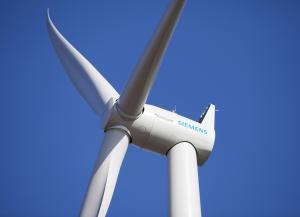 NorthWestern Energy issued a request for proposals (RFP) seeking energy supply resources to serve Montana customers beginning in 2014. NorthWestern is seeking up to 100 MW of firm supply from Jan. 1, 2015 through Dec. 31, 2017 at Mid-Columbia or on NorthWestern's system, and up to 300 MW of firm supply from July 1, 2014 through Dec. 31, 2014 on the NorthWestern system. 
American Electric Power received approval from the Federal Energy Regulatory Commission (FERC) to separate its Ohio generating assets from its Ohio distribution and transmission operations, and transfer these assets to a competitive generation company and regulated affiliates. AEP anticipates implementing corporate separation and the other items in the related filings by Dec. 31, 2013.
NRG Energy began commercial operation at its Marsh Landing Generating Station, a 720-MW natural gas-fired peaking plant near Antioch, Calif., in the San Francisco Bay area. The facility's turbines will operate with ultra-low NOX (nitrogen oxide)combustors, along with selective catalytic reduction (SCR) and an oxidation catalyst system to reduce carbon monoxide and other organic compound emissions. Pacific Gas & Electric will purchase the output under a 10-year agreement.
Eskom contracted Siemens Energy to supply the Sere wind power plant on the west coast of South Africa. The scope of supply includes the delivery and installation of 46 SWT-2.3-108 wind turbines on 115-meter towers. The deal also includes a five-year-service agreement. Installation is scheduled to begin in the second half of 2013, with startup expected during first half of 2014.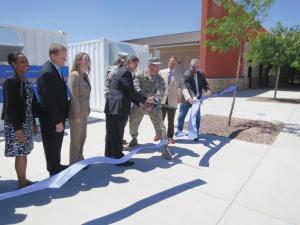 Dominion and FuelCell Energy broke ground on what they say is the largest fuel cell power project in North America. Dominion Bridgeport Fuel Cell will produce 14.9 MW from natural gas fuel. It's part of Project 150, a program sponsored by the state and supported by the Clean Energy Finance and Investment Authority (CEFIA) to increase renewable and clean energy projects in Connecticut by 150 MW. FuelCell Energy will build, operate, and maintain the facility under contract to Dominion. Dominion will sell the output to Connecticut Light & Power under a 15-year agreement. The project is scheduled for startup in late 2013. 
Black Hills Corp. subsidiaries Cheyenne Light, Fuel & Power and Black Hills Power began construction on the new Cheyenne Prairie generating station near Cheyenne, Wyo. The plant site is five miles southeast of downtown Cheyenne and will contain three natural-gas-fired turbines with a total capacity of 132 MW. The plant will include one simple-cycle combustion turbine unit that will be wholly owned by Cheyenne Light, and one combined-cycle unit that will be jointly owned by Cheyenne Light and Black Hills Power. The plant is scheduled to be placed in service in the fourth quarter of 2014.
Sweetwater Wind awarded a $2.6-million contract to S&C Electric to upgrade a portion of its 585-MW wind farm in Sweetwater, Texas. The upgrade will enable Sweetwater Wind to meet ERCOT's new renewable energy generation interconnection standards. The new standards require Sweetwater Wind to provide a lagging power factor capability of 0.95 or less, and a leading power factor capability of 0.95 or less at the point of interconnection. S&C is engineering and building a complete system using mechanically switched capacitors in three substations at the site. S&C also is designing and installing the control system in the plant's east substation to manage the capacitor banks and switches. The project is expected to be completed by July 2013.
The National Nuclear Security Administration (NNSA) awarded a contract to Siemens to construct the federal government's largest wind farm. The facility will consist of five 2.3-MW turbines on 1,500 acres of government-owned property east of the Pantex nuclear weapons assembly and disassembly plant in Amarillo, Texas. Using an energy savings performance contract, Siemens will provide a turnkey wind farm that includes a multi-year service, maintenance, and warranty agreement. The cost of the project will be funded by the energy savings guaranteed by Siemens and will enable Pantex to meet President Obama's directive for agencies to meet federal energy mandates as well as supporting the DOE's renewable energy goals.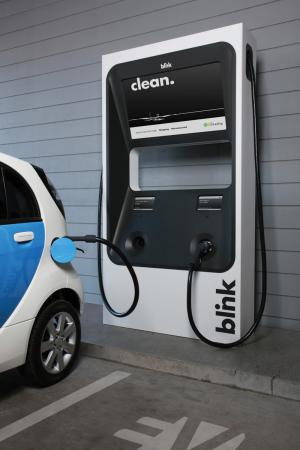 Georgia Power added 53.5 MW of new biomass capacity to the company's generation portfolio through a 20-year purchase power agreement with Rollcast Energy. Under the agreement, Georgia Power will receive all generation output of the newly completed Piedmont Green Power plant, located in Barnesville, Ga. The plant will burn forestry byproducts, processing 500,000 tons of woody biomass annually. The owner will retain all renewable energy credits. 
SolarCity raised lease financing from Goldman Sachs to fund more than $500 million in solar power projects – an estimated 110 MW in generation capacity – for homeowners and businesses. The agreement was initiated in 2012 and expanded per its initial terms at the end of April. Solar City says the combined lease financing is the largest of its kind announced in the U.S. for homeowners' rooftops. About 26 MW has already been deployed under the lease program. 
MidAmerican Energy will add up to 1,050 MW of wind generation, consisting of up to 656 new wind turbines, in Iowa by year-end 2015. If the expansion is approved by the Iowa Utilities Board, MidAmerican Energy will own and operate about 3,335 MW of wind generation capacity in Iowa by year-end 2015. 
Xcel Energy expanded an agreement with the National Center for Atmospheric Research (NCAR) for renewable energy forecasting. In the next two years, NCAR scientists and engineers will develop custom forecasting systems to enable Xcel Energy control centers in Minneapolis, Denver, Golden, Colo., and Amarillo, Tex., to anticipate sudden changes in wind, shut down turbines ahead of potentially damaging icing events, and predict the amount of energy generated by private solar panels. NCAR researchers expect to publish the results of these systems in peer-reviewed journals.
GE will supply 59 of its new 1.7-100 brilliant wind turbine to NextEra Energy Resources for a planned Michigan wind farm. GE's latest development in wind turbine technology increases the rating on the 1.6-100 from 1.6 MW to 1.7 MW, boosting the power by 6 percent. 
IKEA commissioned a solar energy system at its store in Stoughton, Mass. The 118,000-square-foot photovoltaic (PV) array consists of a 590.8-kW (DC) system, containing 4,220 laminated panels. REC Solar developed, designed, and installed the system.  IKEA owns and operates each of its solar PV energy systems atop its buildings – as opposed to a solar lease or PPA – and globally has allocated $1.8 billion to invest in renewable energy through 2015. 
Sempra U.S. Gas & Power dedicated the 150-MW first phase of the Mesquite Solar facility, located in Arlington, Ariz., about 40 miles west of Phoenix. Sempra says that when it's complete, the Mesquite Solar Complex will be North America's largest PV installation. Construction began in June 2011. Pacific Gas & Electric will purchase the output under a 20-year contract. With Mesquite 1, Sempra U.S. Gas & Power's operating solar portfolio reaches 300 MW. 
LS Power commissioned the Arlington Valley Solar II utility-scale installation in southwest Arizona. Kyocera Solar provided 25 MW of solar modules for the 127-MW PV installation. Block 1 of the five-section installation is now live, with the remaining sections expected to be completed in the fourth quarter of 2013. Once complete, the project's 127-MW-generating capacity will place it among the largest solar PV installations in North America.
Transmission
Imperial Irrigation District (IID) chose Abengoa for a power transmission project that includes the upgrade of a 230-kV transmission line, as well as substations in the state of California. The Path 42 project is part of a plan to extend the power network being developed by Imperial Irrigation District to increase its capacity and provide access to new sources of renewable energy in California. The contract involves reconductoring a total of 32 kilometers of a 230-kV transmission line, as well as the upgrade of existing substations, under a turnkey engineering procurement and construction (EPC) contract. The project is expected to take 12 months to complete and will be delivered to Imperial Irrigation District in April 2014.
M&A
Berkshire Hathaway subsidiary MidAmerican Energy Holdings and NV Energy reached a definitive acquisition agreement whereby MidAmerican will acquire NV Energy, which serves 1.3 million electric and natural gas customers in Nevada. Under the terms of the agreement, MidAmerican will purchase all outstanding shares of NV Energy's common stock for $23.75 per share in cash. The transaction, which has been unanimously approved by both companies' boards of directors, has an enterprise value of approximately $10 billion. Subject to customary closing conditions, the acquisition is expected to be completed in the first quarter of 2014.
Duke-American Transmission Co. completed its previously announced purchase from Atlantic Power of 72 percent of the capacity of Path 15 – an 84-mile, 500-kV transmission line in central California that connects the state's northern and southern transmission grids. Pacific Gas & Electric owns 18 percent of the line's capacity through its ownership and operation of the connecting Los Banos and Gates substations. The remaining 10 percent is owned by Western Area Power Administration, which will continue to operate and maintain the line.
CenterPoint Energy, OGE Energy, and ArcLight Capital Partners closed on the formation of the previously announced partnership that includes CenterPoint Energy's interstate pipelines and field services businesses and the midstream business of OGE subsidiary Enogex. CenterPoint, OGE, and ArcLight hold approximately 58.3 percent, 28.5 percent, and 13.2 percent limited partner interests, respectively. The new partnership has combined assets of nearly $11 billion and owns and operates 8,400 miles of interstate pipelines. CenterPoint and OGE will share governance of the general partnership on a 50/50 basis.
TC PipeLines (TCP) entered into agreements to acquire an additional 45 percent interest in each of Gas Transmission Northwest (GTN) and Bison Pipeline (Bison) from TransCanada for $1.05 billion. The GTN pipeline system transports Western Canadian and Rocky Mountain natural gas for large utilities, producers, and marketers in Washington, Oregon, Nevada, and California. The Bison pipeline transports Rocky Mountain natural gas to Midwest markets through a connection with TC Pipelines' Northern Border system. Both the GTN and Bison pipelines are supported by long-term ship-or-pay contracts that extend through the end of the decade. The transaction is expected to close in July 2013, subject to approvals.
Distributed Generation & Microgrids
U.S. Army and Lockheed Martin officials commissioned the first U.S. Department of Defense (DoD) grid-tied microgrid integrating both renewable resources and energy storage at Fort Bliss, Texas. The project was funded by the DoD's Environmental Security Technology Certification Program. The microgrid is designed to give Fort Bliss the capability to operate independent of the El Paso Electric grid when needed to provide energy security. It also aims to reduce the army base's energy costs and greenhouse gas emissions. The microgrid consists of onsite backup generation, a 120-kW solar array, a 300-kW energy storage system, utility grid interconnection, and Lockheed Martin's intelligent microgrid control system.
EVs & Storage
The Santa Clara City Library installed two new EV charging stations, supplied by ECOtality and Silicon Valley Power (SVP). Blink EV charging stations at the library will provide electricity at both Level 3 (480-volt DC fast charging) and Level 2 (208/240-volt AC charging) power levels, and will accept either credit cards or a ChargePass pre-paid card. The installation was primarily funded via a U.S. DOE grant to ECOtality of San Francisco and its nationwide EV project. The grant covered the cost of the charging stations and a portion of the costs to install them. SVP provided the balance of the installation cost.