Deck:
Interregional grid planning under FERC Order 1000.
Author Bio:
Bruce W. Radford  is publisher of  Public Utilities Fortnightly . Contact him at  radford@pur.com.
Interregional grid planning under FERC Order 1000.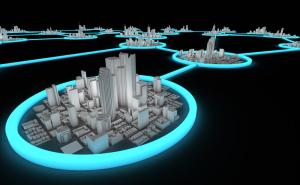 Now that the Federal Energy Regulatory Commission has ruled on the various protocols proposed by the nation's major grid groups to comply with the commission's highly controversial, landmark Order 1000 on regional transmission planning, let's examine the other half of FERC's vision: the mandate that each region also must coordinate with each of its neighbors to explore ideas for interregional grid projects – projects that might prove superior to those already approved at the regional level.
As we'll see, interregional planning is proving no less contentious than the regional variety.
Order 1000 required all public utility transmission providers to band together in geographic areas to participate in regional planning to identify and study new grid projects to meet needs posed not just by reliability standards, but also by economics and public policy mandates such as renewable portfolio standards. It also required planners to select certain projects to have their costs allocated across the planning region according to a method to be defined as part of the regional plan, and to make sure that any transmission projects so selected can be built and owned by "non-incumbents" – i.e., developers other than the incumbent load-serving distribution utilities who historically have built and maintained the nation's electric grid networks.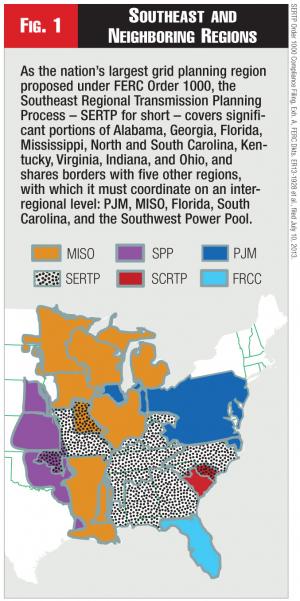 Now we turn to the interregional mandate. Here, the FERC order requires those same transmission providers who have formed the various grid planning regions to go further and coordinate and share data – one region with another – such that each pair of neighboring regions might work together, as instructed by FERC, to "identify and jointly evaluate interregional transmission facilities that may more efficiently or cost-effectively address the individual needs already identified in the first instance through their respective local and regional planning processes."
As FERC required for regional plans under Order 1000, the interregional phase calls for regions to define a cost allocation method. This new interregional method will apportion between the two regional neighbors all the costs of any cross-border grid project approved through interregional coordination.
FERC's mandate, however, will require more than just one cost allocation method per region. In fact, it will require multiple permutations: a separate consensus and agreement between each and every respective pair of adjoining regions. That means, for example, that the Southeast Region, including Southern Company, Duke, and TVA, must devise and put in place no less than five potentially different interregional cost allocation methods: one for each of its five regional neighbors, those being PJM, MISO, Florida, South Carolina, and the Southwest Power Pool.
To keep things simple, let's focus on just three case examples of proposed agreements between three pairs of neighboring regions: PJM-MISO, MISO-SPP, and Southeast-SPP.
Thinly Veiled
In theory, interregional planning between PJM and the Midcontinent ISO (MISO), both certified by FERC as regional transmission organizations, ought to be fairly easy. After all, the two RTOs won FERC approval nearly a decade ago, back in 2004, for their bilateral