New Opportunities: Pacific Gas and Electric (PG&E) named Helen A. Burt senior v.p. of corporate affairs. Burt has lead the company's customer care function since 2006. She succeeds Greg S. Pruett, who is retiring after more than 30 years with PG&E. Laurie Giammona was appointed v.p. of customer service to succeed Burt as senior v.p. and chief customer officer.
PG&E also made the following related organizational changes: Steve Malnight, v.p. of customer energy solutions, was named v.p. of state government relations; Deborah Affonsa, who has led corporate strategy since 2011, will become v.p. of customer service, succeeding Giammona; Elisabeth S. Brinton is joining PG&E as v.p. of corporate strategy. Previously, Brinton was chief customer officer for the Sacramento Municipal Utility District (SMUD); Tim Fitzpatrick, v.p. of corporate relations will assume responsibility for solutions marketing, customer communications and research.
American Electric Power (AEP) named Andrew B. Reis v.p. of audit services. Reis is currently v.p. of commercial & financial analysis for AEP and will succeed Rich Mueller, who is retiring.
Great Plains Energy and Kansas City Power & Light Company (KCP&L) made changes to their leadership team: Lori A. Wright was named v.p. of investor relations and treasurer, and Steven P. Busser was hired as v.p. of business planning and controller. Wright most recently served as v.p. of business planning and controller for Great Plains Energy and Busser most recently served as v.p. - treasurer of El Paso Electric.
Canadian Solar appointed Andrew (Luen Cheung) Wong as an independent director. Wong is currently senior advisor to the vice chairman of the board of directors of Henderson Land Development Company Limited.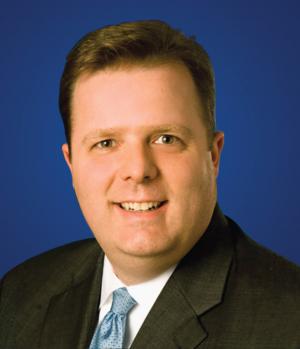 Associations: The Electric Power Research Institute (EPRI) appointed members to its board of directors: Steve Lennon, a group executive for Sustainability at Eskom of South Africa; Lisa D. Johnson, CEO and general manager of Seminole Electric Cooperative; and David C. Coen, a former commissioner on the Vermont Public Service Board.
The American Public Works Association (APWA) elected Larry Stevens as president for 2014-2015. Stevens is the project director for the HR Green in Johnston, Iowa. APWA also appointed new members to its board of directors: Richard T. Berning serving as director of Region V; Mary Joyce Ivers, CPFP, PWLF, appointed as director-at-large, fleet and facilities management; Kathleen B. Davis, serving as director-at-large, transportation; and Maher Hazine, P.E., PWLF, serving as director of Region VII.
The Wind Energy Foundation selected John Kostyack as its new executive director. Kostyack has held senior roles at the National Wildlife Federation, and served on the American Wind Wildlife Institute board of directors for the past 3 years.
The Pacific Nuclear Council (PNC) appointed two new officers for 2014-2016: Mimi Holland Limbach of Potomac Communications Group was named president of PNC, and Dr. Kune Y. Suh of Seoul National University was named v.p. /president-elect. Both will serve two-year terms, at which time Suh will become president.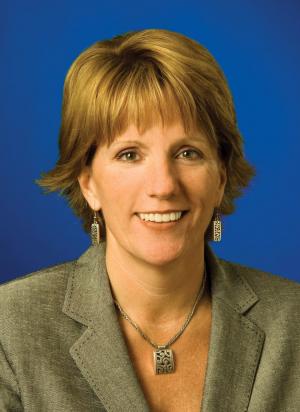 Federal Energy Regulatory Commissioner, John R. Norris, submitted his letter of resignation to President Obama in order to pursue an opportunity to serve as the minister-counselor for the U.S. Department of Agriculture in Rome, Italy.
Board of Directors: ITC appointed Albert Ernst and Dave Lopez to its board of directors. Previously Ernst served as director of Dykema's Energy Industry Group. Lopez recently concluded his role as interim superintendent of Oklahoma City Public Schools.
Emera appointed two new directors: Henry E. Demone, CEO of High Liner Foods and J. Wayne Leonard, former chairman and CEO of Entergy, New Orleans.
We welcome submissions to People, especially those accompanied by a high-resolution color photograph. E-mail to: people@pur.com.