Deck:
Industry wins exemption for 'beneficial use' but faces tighter rules on impoundments and landfills.
Author Bio:
Kenneth Kastner is a partner in the Washington, C.C. office of Hogan Lovells. Kastner served previously as assistant general counsel of the Chemical Manufacturers Association, now known as the American Chemistry Council. Also, the author participated in the lawsuit that forced the U.S. Environmental Protection Agency to complete its final rule on coal ash by mid-December of last year, and was involved in the rulemaking and related legislative initiatives.
The opinions expressed are those of the author(s) and do not necessarily reflect the views of the firm, its clients, or Portfolio Media Inc., or any of its or their respective affiliates. This article is for general information purposes and is not intended to be and should not be taken as legal advice.
On December 19, 2014, the U.S. Environmental Protection Agency (EPA) placed on its website a controversial new rule on how coal ash is regulated when disposed in wet surface impoundments and dry landfills.1 The final rule comes in direct response to a retaining wall that failed at a coal ash impoundment at the Tennessee Valley Authority ("TVA") Kingston, Tennessee power plant in 2009, and more recently, a coal ash impoundment release at a Duke Energy power plant in North Carolina, both allowing tons of coal ash to run across neighboring property and into waterways.2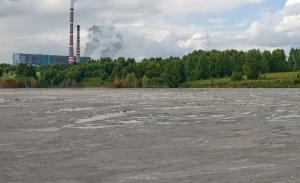 After the TVA release, EPA proposed in June of 2010 two options for regulating disposed coal ash. Under the first option, disposed coal ash, which EPA calls "coal combustion residuals" (CCR), would be a special hazardous waste subject to EPA's Subtitle C hazardous waste program, permits and enforcement authority under the Resource Conservation and Recovery Act (RCRA). Most environmental groups supported this option. Under the second option, disposed CCR would continue to be regulated as a nonhazardous waste, and the regulations would be implemented only through state nonhazardous waste programs and enforced by the states or through citizen suits. Utilities, CCR recyclers, and most state environmental agencies supported this second option. Under both options, the CCR disposal unit standards (e.g., relating to structural integrity, design, operations, inspections, groundwater monitoring, corrective action, closure, and reporting) would be significantly upgraded to reflect, in many respects, the standards applicable to hazardous waste landfills and surface impoundments. Also, under both options, the beneficial use of CCR in products, such as concrete and wallboard, and in other applications, like road base, would continue to be exempt from waste regulation.
In the new 2014 final rule, EPA has adopted the second option, whereby disposed CCR will continue to be regulated as a nonhazardous waste, and whereby certain beneficially used CCR will continue to be exempt from waste regulation, but, as proposed, EPA also has adopted much more stringent and comprehensive standards for CCR impoundments and landfills.
After a short preliminary discussion of how the rule will be implemented and enforced and its applicability, this article provides detailed charts (see figures 1-5) that identify these upgraded standards for impoundments and landfills.
Enforcement and Implementation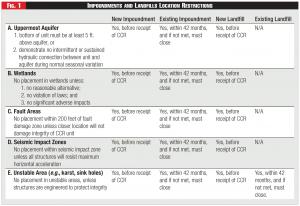 EPA only has limited authority to implement and enforce a Subtitle D nonhazardous waste rule, like the CCR rule. As a result, EPA had to promulgate the standards as "minimum federal criteria" that states are encouraged to adopt as part of their Subtitle D programs (but EPA cannot actually require states to adopt or implement these requirements.)
Nonetheless, the new minimum criteria do indeed serve as legal standards that an owner or operator ("o/o") of a CCR disposal unit must meet. If the o/o does not comply, enforcement can occur via two mechanisms: first, a state that adopts the EPA minimum criteria as part of its solid waste program can enforce the criteria through permits or its other enforcement authority; second, if the state does not bring an enforcement action against the o/o, any person, (e.g., an environmental or community group, a neighbor, or a state) may bring a citizen suit against the o/o under RCRA §7002.
To facilitate enforcement, the rule imposes many record­keeping, notification and internet posting obligations on the o/o to demonstrate publicly its compliance and to identify other unit issues, like groundwater contamination.
The new minimum criteria apply to an o/o of new and existing surface improvements and landfills that dispose or manage CCR that was generated from the combustion of coal or primarily coal at electric utility and independent power producer (IPP) plants. The closure requirements also apply to an "inactive" CCR impoundment (an impoundment that received CCR but was not dewatered and capped) at an active electric utility or IPP facility. The requirements, however, do not apply to:
CCR landfills that are not receiving CCR six months or later after publication of the new rule;
CCR impoundments and landfills at a utility or IPP power plant that have ceased producing electricity within six months of publication;
disposal of CCR in coal mines;
disposal of CCR in municipal solid waste landfills;
disposal of CCR that is generated from non-utility boilers, such as at manufacturing, hospital, and university facilities; and
beneficial use of CCR.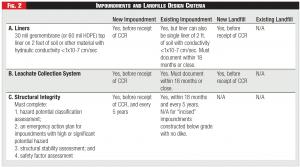 Beneficial Use
EPA reaffirmed in the final rule its long-standing position that the beneficial use of CCR to make products, such as concrete and wallboard, or for various applications, such as road base, is not regulated under the new federal minimum criteria that apply to the disposal of CCR. The effect of this action is that if a utility can find a beneficial use outlet for its CCR, it will not have to dispose of the CCR in an impoundment or landfill that will become more costly under the more stringent unit requirements in the new rule.
In the new rule, however, EPA also wanted to make sure that CCR is, in fact, being beneficially used instead of being disposed. To do this EPA adopted a new definition of "beneficial use" consisting of four criteria. The CCR must: (1) provide a functional benefit to the product or application in which it is used, (2) be a substitute for the use of virgin material, thereby conserving natural resources that would otherwise need to be obtained through practices, such as extraction of the natural resources; and (3) meet relevant product specifications, design standards and/or regulatory standards when available, or if not available, the CCR cannot be used in an excess quantity.
A fourth criterion must also be met if more than 12,400 tons of CCR is placed in or on the land in an unencapsulated application, which means the CCR does not bind into a solid matrix that minimizes its mobilization into the surrounding environment. In that case, the company doing the proposed beneficial use must show that expected releases of contaminants to groundwater, surface water, soil and air from using the CCR would be comparable to or lower than when using virgin materials in the project, or alternatively, that the releases to groundwater, surface water, soil and air are at or below relevant regulatory or health-based benchmarks for human and ecological receptors during the CCR use. This latter demonstration would require a very time consuming and expensive risk assessment.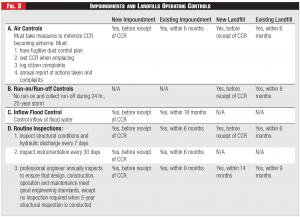 Impoundments and Landfills
Figures 1-5 identify the major new minimum criteria that CCR impoundments and landfills will have to meet. Please note that these charts do not attempt to identify every requirement, or all of the exceptions that apply to some of the requirements, or all of the deadlines and extensions of deadlines that may apply. Where deadlines are noted, e.g., "within 18 months," the period commences on the date the rule will be published in the Federal Register.
As the charts show, the requirements for existing units are often less stringent than for new units. An "existing" impoundment and landfill is a unit that receives CCR no later than 180 days after the rule is published in the Federal Register, or is constructed pursuant to a binding contract that was entered into no later than 180 days after the rule is published in the Federal Register. All other impoundments and landfills that receive CCR are considered to be new impoundments or landfills. If an existing impoundment or landfill is laterally expanded 180 days after publication of the rule, the laterally expanded portion is also subject to the new impoundment and new landfill standards. Finally, note that a CCR landfill expressly includes a CCR pile, as well as sand and gravel pits and quarries that receive CCR.
Lead image © Can Stock Photo Inc. / psamtik