Fossil Generation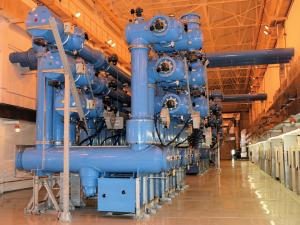 Toshiba received an order to supply two sets of 175-MW steam turbine and generators (STG) for the Norte III combined-cycle power plant under development in Chihuahua, Mexico. Toshiba will start delivery of STG to the site from August 2016 and the plant is scheduled to come on line in August 2017. Norte III will be owned and operated by Abengoa, the major Spanish engineering company. The EPC contractor is also Abengoa, and awarded Toshiba the STG contract for Norte III project. Once constructed, the plant will be one of the largest in Mexico with 925 MW.
Alstom Grid was awarded a $23 million contract to supply the first 500 kV substation for Empresa de Energía de Bogotá (EEB). The substation will be located at Gachanzipa, 30 km north from Bogota, capital city of Colombia. It will connect the Hydro Sogamoso power plant to Bogota, improving and increasing the reliability of the city's energy system. The project is due to be completed by mid-2017. Alstom will deliver the 500-kV turnkey substation, inclusive of design, civil works construction, erection and commissioning. Part of the solution offered is Alstom's air-insulated switchgear comprising live tank circuit breakers, disconnectors and instrument transformers.
Duke Energy plans to submit permit applications to construct fully lined on-site landfills at the Dan River Steam Station in Eden, N.C., and the Sutton Plant in Wilmington, N.C. The landfills will be located on plant property and will provide a permanent storage solution for more than 6 million tons of coal ash at the two sites. The projects will also have contingency capacity for additional excavation at the sites, if needed. The proposed landfills are in addition to off-site solutions that Landfills at each site will feature multiple layers of synthetic and natural barriers. Coal ash will be stored dry in the landfills with additional layers of lining installed on top of the landfill - effectively containing the ash and separating it from surrounding soil and groundwater.
Renewable Energy
SunEdison signed agreements to construct and install three new utility-scale solar power plants in southern Utah with a total capacity of 262 MW. PacifiCorp will purchase the electricity through three 20-year PPAs, according to its obligation under PURPA, the federal Public Utility Regulatory Policies Act. The three solar power plants are located in Iron County in southern Utah, and include the 63-MW Granite Mountain Solar West plant, the 100-MW Granite Mountain Solar East plant and the 99-MW Iron Springs Solar plant. Construction of the power plants is expected to begin in the fall of 2015 with commercial operations expected in 2016.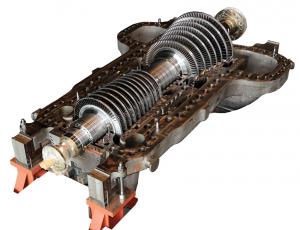 Siemens will supply 65 wind turbines and 67 transformers for the planned Amazon Wind Farm (Fowler Ridge, Benton Co., Indiana). Pattern Energy Group Inc. announced in early May that it had acquired the project, including a 13-year power purchase agreement to supply renewable energy to Amazon to help run its Web Services' data center. Installation is scheduled to begin in July. Commissioning is planned for the first quarter of 2016. Siemens will also be providing long-term service for the wind turbines.
Cargill has collaborated with Tesla and Pacific Gas & Electric (PG&E), to install Tesla's energy storage product at the company's Fresno beef processing facility. In total, the Tesla batteries have a 1-MW capacity that will be charged daily from the existing PG&E electricity grid system during off-peak hours, when electricity rates are lowest. The electricity stored in the batteries will then be used when rates are the highest each day during peak use times.
Mississippi Power has partnered with two solar businesses and the U.S. Navy to build utility-scale solar electric generating farms at two different locations in Mississippi, within the company's franchised service territory. With a combined capacity of approximately 53 MW, the projects together would represent the largest solar installation in the state. Mississippi Power and Strata Solar, a turnkey solar provider, are working to develop a 50-MW solar project located on 450 acres at Hattiesburg-Forrest County Industrial Park located near Hattiesburg. In addition to the Strata solar project, Mississippi Power also is partnering with the U.S. Navy and Hannah Solar at the Naval Construction Battalion Center Gulfport, on a 23-acre, 3-4 MW facility. If approved by the PSC, the projects could be in service by the end of 2016.
Phoenix Energy's joint venture, North Fork Community Power's project was awarded a $4.9 million grant. The award will be used to construct one of the first forest-sourced biomass gasification plants, as well as research into the field of forest biomass utilization. The plant will utilize local forest biomass sustainably sourced from restoration and fuel reduction activities on local forest lands, including the Sierra National Forest. The biomass will be used to make electricity, heat and biochar - a solid carbon byproduct that is used as a soil conditioner and filter media. The project also will mark one of the first projects to use forest-based fuel under California's new SB 1122 bio-mass energy law.
Nuclear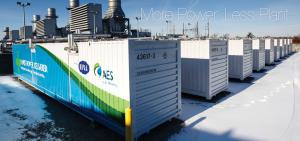 Westinghouse Electric signed a contract with Svensk Kärnbränslehantering AB (SKB), the Swedish Nuclear Fuel and Waste Management Company, to increase the capacity of the cooling system (also known as the cooling chain), at the Central Interim Storage Facility for Spent Nuclear Fuel (Clab) located outside Oskarshamn, on Sweden›s east coast. The extension of the Clab›s cooling chain will increase the capacity of the Clab from 8,000 to 11,000 tons of spent nuclear fuel. Under the terms of the contract, executed between SKB and Westinghouse Electric Sweden AB, Westinghouse will design, procure, deliver and install the new cooling system, as well as decommission the existing system. Westinghouse partner Elajo AB, will manage the installation work. The project will take approximately three years to complete.
Metering
Accenture was selected by Statnett, Norway's transmission system operator, to develop, maintain and operate a central data hub designed to simplify the country's electricity market. Accenture will implement Siemens EnergyIP grid application platform to enable seamless meter data management and market transaction management, Oracle Service Oriented Architecture Suite to manage the orchestration of business and market processes, Oracle Business Intelligence Foundation Suite (BIFS) to enable more robust and simplified reporting, and Oracle Exadata Database Machine and Oracle Exalogic Elastic Cloud to manage large data volumes. The central data hub will be in operation by February 2017.
M&A
Duke Energy completed the sale of its non-regulated Midwest Commercial Generation Business to Dynegy for $2.8 billion in cash. The transaction includes ownership interests in 11 power plants and Duke Energy Retail Sales, the company's retail business in Ohio. The non-regulated Midwest generation business sold to Dynegy includes 11 merchant power plants in Ohio, Illinois and Pennsylvania with a capacity of approximately 6,100 MW. The company began the process to exit its non-regulated Midwest Commercial Generation Business in February 2014. The transaction does not involve Duke's fully regulated utilities in the Midwest: Duke Energy Ohio, Duke Energy Kentucky, and Duke Energy Indiana.
Sempra U.S. Gas & Power acquired the Black Oak Getty wind project in Minnesota from Geronimo Energy. Located in Stearns County, Minn., the Black Oak Getty wind farm will generate enough renewable power for approximately 30,000 Minnesota homes. The project should achieve commercial operation by late 2016. The entire power output from the wind farm has been sold to Minnesota Municipal Power Agency (MMPA) under a 20-year contract. Terms of the transaction were not disclosed.
Dominion acquired a 20-MW solar facility in California from E.ON North America. The facility is expected to enter service in the second quarter of 2015. Alamo Solar is located in San Bernardino County, near Helendale, Calif. The plant has secured a 20-year PPA and an interconnection agreement. Financial details were not disclosed.
Natural Gas
The California Public Utilities Commission (CPUC) imposed the largest penalty it has ever assessed by ordering Pacific Gas and Electric (PG&E) shareholders to pay $1.6 billion - a fine stemming from the 2010 gas pipeline rupture in San Bruno, Calif., and a series of CPUC decisions (Decision 15-04-022, Decision 15-04-23, and Decision 15-04-24 - all issued on Apr. 9, 2015) finding that PG&E engaged in unsafe operation of its gas transmission system. The actions also order PG&E to pay or incur other expenses or fines: $300 million in a fine to the state's General Fund, $400 million to its natural gas customers in a one-time bill credit, and $850 million in safety and system improvements and approximately $50 million towards other remedies to enhance pipeline safety.
EVs & Storage
GE will supply Con Edison Development (CED) with an 8-MWh battery energy storage system in Central Valley, CA. The new storage solution will utilize GE's Mark VIe-based plant control system, Brilliance MW Inverters, and packaged lithium-ion battery modules. The system will provide two MWs of power over a four-hour period, and the deal includes delivery of a complete energy storage system, with associated long-term service agreements. The California-based installation will be CED's first energy storage project and will serve as a learning tool for optimizing and operating energy storage facilities in the future. The site was expected to be operational in six to nine months.
AES Energy Storage unveiled a portion of its deployment roadmap for AES Advancion Energy Storage Solutions, which includes the addition of battery-based storage resources across the US, South America, and Europe. Projects in construction or late stage development are expected to deliver 260 MW of interconnected battery-based energy storage, equivalent to 520 MW of flexible power resource, 25% of which is expected to be on-line by mid-2016. These projects are in addition to the 86 MW of interconnected energy storage, equivalent to 172 MW of resource, AES currently has in operation.