Deck:
What's old is truly new again.
Author Bio:
Dr. Shawn DuBravac is chief economist of the Consumer Technology Association (CTA)™ and the author of "Digital Destiny: How the New Age of Data Will Transform the Way We Live, Work, and Communicate." Follow him on Twitter @shawndubravac.
The endgame of books, movies, television and video games is to entertain. And to be entertained, you need to forget, for a moment, what's happening in the world around you. The more immersive the entertainment experience, the easier that is to do. Which is why virtual reality - a fully immersive, all-encompassing experience - has, for decades, captured the imagination of science fiction writers and tech innovators alike.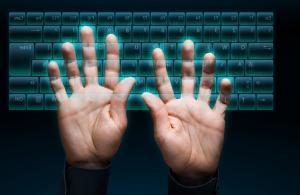 Remember the View-Master? That old-school, hand-held headset with the cardboard reel of immersive photos? The View-Master marked an early entrée into fully immersive entertainment. When it originally launched at the 1939 New York World's Fair, the View-Master was designed as an alternative to scenic postcards. While this would remain a relevant use-case scenario, the invention grew to enjoy much broader application - including military training. During World War II, the Department of Defense saw the innovation's potential and purchased over 100,000 View-Masters and some six million reels during the course of the war.
The View-Master sought to change the everyday, ordinary post card, and ended up having a much more extensive influence on media. Like the original View-Master, virtual reality is something we've been exploring and experimenting with for decades - and this technology, too, will exert a more extensive influence on media than originally envisioned. Science fiction writers have been penning prose about the technology since the 1950s. Atari founded a short-lived virtual reality lab in 1982, which was shuttered as the company ran into financial distress. The 1990s would bring further virtual reality experimentation, though most of the work in the field would remain in the lab.
The field remained publicly quiet until only recently. In 2014, Facebook bought fledging virtual reality company Oculus for $2 billion. At that point, Oculus had only a prototype, but it boasted a previously unseen 90-degree field of vision. In announcing the acquisition, Facebook Co-Founder Mark Zuckerberg wrote, "Imagine enjoying a court side seat at a game, studying in a classroom of students and teachers all over the world or consulting with a doctor face-to-face - just by putting on goggles in your home. This is really a new communication platform. By feeling truly present, you can share unbounded spaces and experiences with the people in your life."
That same year, Sony announced Project Morpheus (the original code name for PlayStation VR), and Google launched Google Cardboard - a low-cost alternative to high-priced VR glasses that dramatically lowered this technology's barrier to entry. The category is still nascent and, as a result, remains very fragmented. Today the Consumer Technology Association (CTA)™ is tracking roughly 100 different options for VR headsets, and the list grows daily. Five million Google cardboards have shipped over the last 19 months. At CES 2016 held in January in Las Vegas, Oculus announced it would begin taking pre-orders and start shipping its Oculus Rift headset on March 28, 2016. CTA expects 1.2 million head units to ship this year.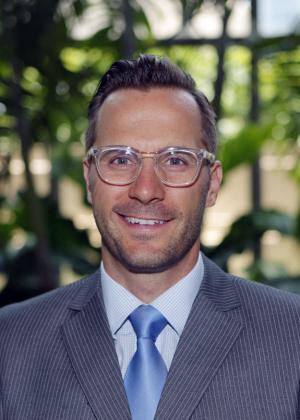 Yet as this industry grows, the real test begins. Tremendous investment is pouring into all parts of the ecosystem - from hardware to software to content. The dollar flow for the category is still positive, but clocks are ticking and many stakeholders will be looking for a measurable financial return on early investments in the category. 
The first step for virtual reality to achieve market viability is to gain a foothold into the media and gaming industries. Today a little over half of all U.S. households have a game console - a mature, but viable market to be sure. Yet most investors and developers eying the potential of virtual reality see a much larger addressable market. The potential of virtual reality will be realized when it changes the way we interact with one another. The question is, how will this technology change the way we communicate or transact business? 
Imagine, for example, a family contemplating a sea cruise and considering their various options. Aided by virtual reality, they would be able to walk inside the ship's accommodations and look around the cabins. They could walk out onto the ship's deck, check out the dining rooms and peek into the casino. They could head to the pool deck and stroll around the ship. The immersive nature of virtual reality would allow them to feel what it's like to be within these relative spaces and gain a perspective that 2D video can't adequately provide. 
The popularity and utility of the proto-VR device, the View-Master, ebbed and flowed through the decades, being bought and sold by different companies and eventually landing in the hands of Mattel in the 1990s. Last year, Mattel announced a partnership with Google to produce a new virtual reality View-Master. We have come full circle.
What's old is truly new again. And while we might think we've figured out all of the use-case scenarios, for this amazing technology, innovation has a funny way of surprising us - in any dimension.

Lead image © Can Stock Photo Inc. / italianestro