Author Bio:
Steve Mitnick is Editor-in-Chief of Public Utilities Fortnightly and author of the book "Lines Down: How We Pay, Use, Value Grid Electricity Amid the Storm."
PUF attended the fortieth national conference of the American Association of Blacks in Energy. AABE met in Washington D.C. on March 21 to 24, 2017.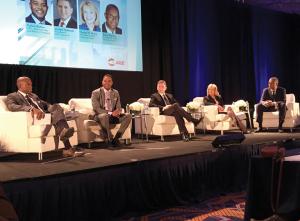 Forty years ago, Clarke Watson convened a group of African-American energy leaders at the Watergate Hotel in Washington, on July 25 to 26, 1977. He was furious that President Jimmy Carter hadn't invited any minorities to a meeting of energy policymakers. AABE was incorporated later that year.
National conference speakers this year included several industry CEOs: Bill Johnson of Tennessee Valley Authority, Joe Hamrock of NiSource, Susan Story of American Water, Calvin Butler of BG&E, Dave Velazquez of Pepco Holdings, Jack Girard of the American Petroleum Institute, and John Watson of Chevron. And many other senior industry leaders such as Chris Womack of Southern Company, William Von Hoene, Jr., of Exelon, Rudolph Wynter of National Grid, Lloyd Yates of Duke Energy, and Donna Cooper of Pepco Holdings.
Here's a peek at the conference and an interview we did with Paula Glover, AABE's executive director, and then with Laron Evans, an up and coming engineer and conference attendee.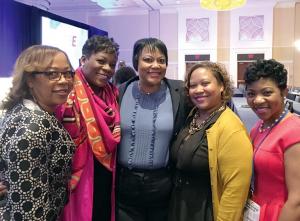 Links:
AABE Conference: Paula Glover Interview
AABE Conference: Laron Evans Interview