Deck:
We Should Not Sit Around Until Major Blackout
Author Bio:
Jon Jipping is Executive Vice President and Chief Operating Officer of ITC Holdings Corp.
Investing in America. Strengthening our economy. Rebuilding our infrastructure.
These are all themes that have gained new life in the national dialogue in 2017. The transmission grid, itself a vital piece of infrastructure, enables investment and economic growth. Like other vital American infrastructure, the grid is aging and in need of investment. As the focus on infrastructure intensifies, the power grid must be part of that conversation.
Transmission infrastructure isn't something most Americans think about every day. But keeping electricity reliable and resilient and keeping our communities safe requires an enormous amount of work, investment, collaboration and coordinated, long-term planning.
Our society is putting increasing demands on electric infrastructure that wasn't designed to support today's needs. Much less what we will be asking of it ten, twenty or thirty years from now. We will be living in a more energy-diverse, technologically-advanced future.
Because it can take up to ten years to plan, permit and build large transmission projects, we can't wait another decade to start planning for our energy future. Now is the time for companies, regulators, policymakers and the public to work together.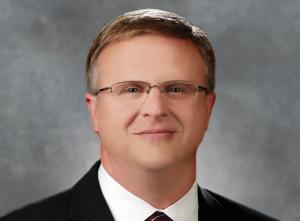 We must not wait until another major blackout occurs to face up to the fact that our grid is an aging network. Seventy percent of our transmission lines and power transformers are over twenty-five years old. We need to ensure the electric grid can keep pace with increasing inputs and modern demands so that it can effectively continue to play its critical role.
There is a clear fiscal case for grid modernization and improved planning. According to the Department of Energy, major power outages and power quality disturbances cost our economy between twenty-five billion and one hundred-eighty billion dollars annually.
A white paper issued last year by The Brattle Group on behalf of industry group WIRES says reforming transmission planning is the key to unlocking as much as forty-seven billion dollars in annual customer electric bill savings. That is due to a rapidly changing generation landscape.
ITC is the nation's largest independent transmission company, with high-voltage power lines now expanding to eight states across the Midwest and Great Plains. It is uniquely positioned to design, build and operate transmission projects. Those projects come without service territory constraints or market participation, and they address the gaps in our nation's transmission infrastructure. As part of the Fortis family of companies, ITC has a new reach and ability to serve customers on both sides of the border.
Our first job is to provide reliable and resilient power to our customers. To that end, we have steadily improved the performance of the three transmission systems we acquired beginning in 2003.
With greatly reduced outages, much lower congestion and outstanding customer service our systems are among the best in the U.S. These improvements have facilitated the connection of nearly six thousand megawatts of renewable energy.
As a result, our systems are poised to enable the possibility of an energy future that incorporates a variety of generation sources. The critical role that transmission plays in connecting clean energy is clear. Our investments in transmission infrastructure across Iowa and Michigan have enabled wind farms to be optimally located, resulting in hundreds of millions of dollars in customer savings.
In the coming months and years, we hope to leverage our unique position to help start more conversations among all stakeholders about how to build smarter energy infrastructure, which means growth for everyone. Public power, regulators, legislators, utility partners, suppliers, technology leaders and, of course, customers will be part of the dialogue. The new infrastructure can help fulfill the promise of new technologies and enable diverse fuel sources to move Americans forward.
We all must stress the importance of electricity in the national infrastructure conversation. As well as the need for an electric grid that is flexible and resilient enough to handle everything we are throwing at it today and tomorrow. This translates to transmission infrastructure able to handle variable fuel sources, microgrids, energy storage and DC overlays - a grid that works for all Americans.