Deck:
Powerful Impressions from the 1964 World's Fair
Author Bio:
Roger Woodworth, principal consultant at Mindset Matters, helps others align strategies for greater impact. Previously he was vice president and chief strategy officer of Avista Corp. He's chaired Edison Electric Institute's customer service executive advisory committee and was board president of the National Hydropower Association and the Northwest Gas Association.
My maternal grandparents met across an alley just off Jamaica Avenue in Queens, New York. Mom grew up in the same place. She met Dad at a USO dance. He was stationed at nearby Fort Totten, to help operate the so-called "steel ring" defense system around the city.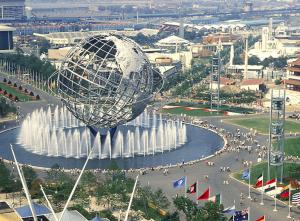 One of his army buddies and good friend to this day was John Bundrant. John went on to be an engineer for Public Service Company of New Mexico, retiring in 1988 as president and chief operating officer of electric operations. It's a small world, after all.
The two army buddies worked a gun battalion in Flushing Meadows Park, site of World Fairs in 1939-40 and 1964-65. I came along in time to experience the second one at age nine. The Fair theme was "Peace through Understanding." Indeed.
Carousel of Progress
Thanks to Walt Disney, audio-animatronics were prominently featured at the '64 Fair. The Small World exhibit debuted then and has persisted since. Who hasn't floated through the international mix of singing dolls? Or had that song stuck in your head?
The Illinois Pavilion was also memorable. There, a life-like Abraham Lincoln rose from a chair to address the crowd. The eloquence of his words left all in awe.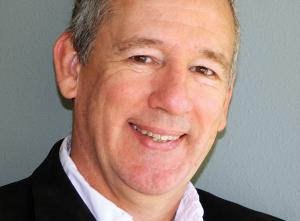 With GE's generous sponsorship, Disney also crafted the Carousel of Progress. The production showed the ways electricity has improved life. The audience follows a family from era to era, starting in 1880. An apropos song, "There's a Great Big Beautiful Tomorrow" helps tie the scenes together.
In a span of twenty minutes, audiences witnessed dozens of technological wonders that reliable, affordable energy have enabled. The progress went from lights and radio to ovens, refrigeration, and washing machines, to then-imagined automation.
Literally millions of people have enjoyed the experience. And then it was gone.
Well, not quite gone. The Carousel of Progress attraction was re-opened at Disneyland in 1967. It's been revised from time to time and remains an attraction at Disney World to this day. But GE's sponsorship ended in 1985, in part due to patterns of attendance that showed limited new exposure.
What If?
It would be easy to dismiss the Carousel as past its prime. Yet, the story of electric-enabled progress is timeless. It's the kind of story all electric power providers need to keep front and center with customers, and themselves.
We all know our industry's relevance depends on broad understanding and appreciation for what power provides. Absent this, we're relegated to commodity status perceived as barely a blip in the constellation of value. Rather than fret or concede this fate, how might we act together to elevate this important story, our story?
As one idea, why not team with Disney to leverage Walt's creation into something more? What if we committed to refresh the Carousel and promote it widely? Better yet, what if we applied today's technology to virtualize the Carousel? We could make it an interactive experience and accessible via Internet to billions worldwide.
The Brightest Show on Earth
We've done it before; that is, we've teamed-up as an industry to tell our story widely. But it has been a while. Last time was during that same 1964 World's Fair with the Tower of Light pavilion.
Imagine twelve one-billion candlepower searchlights shining on a forest of six hundred staggered, aluminum-faced prisms rising to a peak more than a hundred feet. A rainbow of colors bounces off of the specially-treated metal surface.
Imagine people riding swivel seats on a grand turntable, moving them through an eight-chambered theater within the structure. The musical show they experience features audio-animatronic figures led by Reddy Kilowatt and "Uncle" Ben Franklin, telling the story of electricity and the wonders of its benefits.
Imagine one hundred fifty investor-owned electric utility companies volunteering support for this nine-million-dollar effort (seventy-one million in today's dollars). And imagine widespread positive publicity for sharing the story of technological progress and free enterprise that electricity enables.
No need to imagine; all of this actually happened.
How Did We Do That?
Like most things, there was first an instigator, then champions, followed by many supporters. 
Kinsey Robinson, then-president of Washington Water Power (now Avista), a three-time winner of the Edison Award, prompted the Edison Electric Institute to organize a World's Fair Committee.
Ernest Acker, then-chair of Central Hudson Gas & Electric Corporation board and past president of EEI, was invited to lead the group. The Committee hosted meetings in New York, Atlanta, Los Angeles, Spokane, Chicago, Cleveland and Boston to invite others to join the effort.
Electric Power & Light Exhibit, Inc., with Garland Landrith as general manager, was founded to coordinate all aspects of the effort. The Fair site was reserved in 1960. And the Committee screened about a dozen design firms for the project.
"Their objective was an imaginative team to represent an integrated industry story," according to Mr. Landrith. Robinson-Capsis-Stern Associates won the project. Ceremonial ground-breaking was in September of 1962. Seventeen months later, the exhibit was ready to receive visitors from around the world.
Mr. Landrith attributed wide-spread, favorable publicity for "...the extensive activities of the sponsoring companies throughout the country... creating interest in their areas." In other words, the effort was coordinated and cooperative, nation-wide.
Closing Thoughts
Nostalgia is about fond and wistful memories. Certainly 1964 was a more complicated and challenging time than my younger self understood. Still, in retrospect, the Tower of Light collaboration stands out for good reason.
The effort staked utilities' claim as champions for technological progress and free enterprise. We made good and lasting impressions by telling our own story.
We could stand to do more of that, again, soon.
Lead image: Creative Commons/Delaywaves