Deck:
Nominations accepted through October 1
Author Bio:
Steve Mitnick is Editor-in-Chief of Public Utilities Fortnightly and author of the book "Lines Down: How We Pay, Use, Value Grid Electricity Amid the Storm."
You have till October 1. That's it. Nominations for this year's Fortnightly Top Forty received after that day will be placed in the circular file (slang for the wastebasket, for you younger readers.)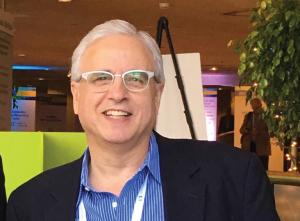 November's Public Utilities Fortnightly will make a big deal of the Top Forty. Bios. Interviews. Pics. Video. The whole nine yards.
In the next sixty days, you can nominate a colleague, acquaintance, stranger, yourself (immodestly) who has stood out over the last year as a top innovator. Have they - or you - contributed significantly to the public interest by introducing, improving or implementing an innovation? Well then, that's our man or woman.
It could be an innovation in the provision of utility service. In power generation, transmission, distribution. In natural gas production, transportation, storage, distribution. In water, too. 
Robots, virtual reality, drones, digitizing everything. Need I say more? There's a revolution going on of new technology and methods.
It could be an innovation in the use of electricity, natural gas and water. Behind-the-meter is increasingly becoming as much as a priority for utilities and regulators as in-front-of-the-meter.
Indoor ag, smart appliances, electrifying everything. Again, need I say more? It's difficult to say which is transforming faster - the provision of utility service or its use.
It could be an innovation in the regulation of utility service. Or developing the utility workforce of the future. Or communicating with the public. Or, I'm sure I'm leaving something out.
To make a nomination, here's all you need to do. It's this simple. Send us a line with the following info:
Name of nominee for the 2017 Fortnightly Top Forty
Nominee's organization
Nominee's innovations (introduced, improved, implemented)
Optional: Nominee team members deserving of a shout-out
Optional: Nominator's name and contact info (or anonymous)
Send the nominations to me. E-mail mitnick@fortnightly.com. You can send in one, two, or a dozen. No limit. Like voting for the All-Star Game. And get to it. A whole lot of you have jumped the gun and have already made nominations.