Deck:
How Criminals Contact Customers
Author Bio:
Since October 2013, Sheri Givens has been President of Givens Consulting LLC, providing energy consulting services to consumer advocate and non-profit organizations, trade associations, U.S. and international government agencies and utilities on regulatory and consumer education issues. From 2009 to 2013, she served as the Public Counsel/Executive Director of the Texas Office of Public Utility Counsel and served on both the ERCOT and Texas Reliability Entity Inc.'s Boards of Directors.
Annually, thousands of utility customers are reporting millions of dollars lost to scams. On any given day, it is possible that a utility's residential and commercial customers are receiving telephone calls from criminals. These crooks are based in North America and worldwide, falsely asserting they are employees of the company.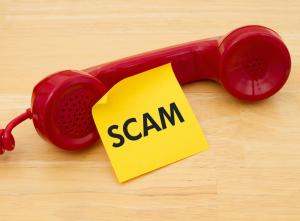 These criminals are potentially threatening to disconnect or shut off the customers' electricity, water, or gas service, and demanding same-day or immediate payment from the utility's customers through a prepaid card purchased from their nearest retail store.
Frequently, these villains are targeting vulnerable populations, including senior citizens and non-native English speakers. They are also using more sophisticated tactics on the customers.
Some of these tactics include spoofing technology to display the utility company's name on the customer's caller identification and recordings of the utility company's telephone menu messages, or interactive voice response.
This leads to an even greater number of customer financial losses. They are not only putatively harming utility customers, but they are also marring the utility's reputation in their respective service territories.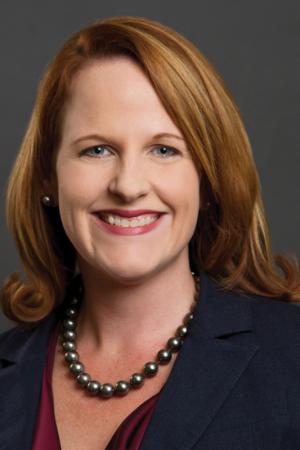 That's why Utilities United Against Scams or UUAS was formed in 2016. This organization is a consortium of over one hundred electric, water, and gas utilities, along with their respective trade associations in North America.
The trade associations include the Edison Electric Institute, Canadian Electricity Association, American Public Power Association, National Rural Electric Cooperative Association, American Gas Association, American Public Gas Association, and National Association of Water Companies.
UUAS aims to educate customers about scam tactics in hopes of ultimately putting an end to these types of crimes. UUAS is a first-of-its-kind, all-utility collaborative. Its mission is to "combat utility scams by providing a forum for utility companies and associations to share data and best practices and to work together to implement initiatives to inform and protect customers."
In coordinating its efforts across North America, UUAS' scale is magnifying the impact of its scam-awareness campaign. It has regular forums and monthly coordinated calls for utility information exchange and collaboration with critical support from its member trade associations.
In November 2016, the U.S. House of Representatives adopted a resolution designating the third Wednesday of November as "Utility Scam Awareness Day." The inaugural day was November 16, 2016. The goal was to encourage utilities to use the day to raise awareness and knowledge among themselves and the public regarding the threats posed, the techniques and tools used by criminals, and how to avoid them.
UUAS created templates for educational campaign content, including social media. The templates could be branded and customized by the participating utilities. During the November 2016 campaign, its coalition members used the Twitter handle "#stopscams," resulting in a potential reach of 31.6 million people. But one day of education is clearly not enough.
The consortium is continuously updating its campaign content, messaging, and templates for use by its members. It's also creating an internal scam report database for spotting trends in types and timing of scams. The designers hope to assist law enforcement in finding the origin of these crimes and helping to put a stop to them.
Through their education efforts, utilities are encouraging customers who believe they have been a victim of fraud to call them and relate the details of the scam. As an alternative, they are encouraging customers to call their local police department through the non-emergency telephone number, their state attorney general's office through its toll-free number, or the Federal Trade Commission.
UUAS has extended its collaboration beyond the utility industry to other interested and affected parties. These include the Better Business Bureau, AARP, the U.S. Hispanic Chamber of Commerce, the Federal Bureau of Investigation, and the Department of Homeland Security. These parties also include the telecommunications and toll-free number providers, communications technology companies, the prepaid card industry, retailers, and many more.
On May 23, 2017, UUAS members and those groups it is partnering with met in-person for an all-day synergy group session. The purpose was to discuss lessons learned, customer outreach tactics and challenges, telecommunications partnerships, law enforcement collaboration, formal governance and next steps, at CS Week in Fort Worth, Texas.
Over thirty utility members and their respective trade associations actively participated in the session. UUAS members, including Texas' Oncor, Georgia's Flint Energy, and Florida's JEA, shared stories of their experiences with scams and their methods for educating their customers, working with law enforcement, and informing their employees about how to spot scams.
JEA, the eighth largest community-owned electric utility in the U.S., presented a victim testimonial video of a dental practice that lost thirteen thousand dollars to scammers calling during busy office hours. Information was also shared about the water and gas sector's scam experiences nationwide and the ways those utilities are addressing consumer education, outreach, and protection.
Representatives of AARP, the U.S. Hispanic Chamber of Commerce, and the Better Business Bureau spoke with UUAS members about their experiences with consumer scams. They described how UUAS might partner with them to educate their respective constituencies.
AARP, with 38.7 million members nationwide, made a presentation about its Fraud Watch Network. That network sends bi-weekly alerts to its members on how to identify theft, scams, and other issues.
AARP has found that there are many extreme weather scams. There are also many fraudsters, posing as utility company representatives, telling seniors that their homes have energy leakage and offering to save them money through energy efficiency additions or other costly upgrades.
AARP also employs a scam tracking map on its website, publishes a Watchdog Alert Handbook and Guide, and works with the Spanish-speaking and local news stations to educate consumers.
The U.S. Hispanic Chamber of Commerce is the largest business organization in the United States. It's comprised of 4.2 million Hispanic-owned businesses, which contribute six hundred and sixty-eight billion dollars to the American economy annually.
There are over two hundred and sixty major corporations represented, including U.S. utilities, manufacturers, and others. They work with the local chambers of commerce in the U.S. and Puerto Rico. They offered opportunities and ideas on how UUAS could work with them on educating Hispanic business owners and Spanish-speaking communities.
UUAS learned from the Better Business Bureau about its Scam Tracker, a project it initiated nearly two years ago for the U.S. and Canada. BBB expressed its admiration for UUAS, saying no other industry has organized around scams as effectively as UUAS.
BBB receives seventy thousand crowd-sourced scam reports annually. It found that the number one reason people report a scam is to warn others. There are thirty different scam types reported on Scam Tracker. BBB is not yet seeing high numbers of reported utility scams.
Over a sixteen-month period, January 2016 to April 2017, BBB received fifty-seven thousand and forty-two scam reports, but only four hundred and sixty-seven of those were utility scams, or seven percent. They did, however, find that people are more susceptible to utility scams than they are to Internal Revenue Service scams.
According to BBB, the period's median utility scam loss was five hundred dollars, the top means of contact for utility scams was by phone, and prepaid cards were used by thirty-six percent of the utility scam victims. On its Scam Tracker website, utility scams can be searched by the utility name or type (such as electric, water, or gas). BBB expressed its desire to work with UUAS to link videos and other educational information on its website.
During a law enforcement panel, representatives from the Federal Bureau of Investigation and U.S. Department of Homeland Security shared ways UUAS could help them investigate and put an end to scams.
Both federal agencies stressed how important it is for UUAS members to collect scam victim information in a single database and to share that information with them. That will help them more effectively go after the scammers.
U.S. Telecom, a leading telecommunications trade association, shared its finding that scammer sophistication is increasing with scammers spoofing phone numbers by changing the caller identification to the company they purport to represent.
Criminals are using whale lists, creating detailed and effective scripts utilized for consumer calls, and recording businesses' voice response units.
U.S. Telecom emphasized the need for a comprehensive suite of tools to fight scams, including "do not originate," which prevents traffic from proceeding across telephone and voice provider networks. They also recommended authentication to ensure caller identification can be trusted, smart phone apps with scam call blocking, and "trace back," allowing scammer phone calls to be traced back to their point of origin. That permits law enforcement to shut down scammers.
U.S. Telecom also stressed that UUAS members should collect customer data on scams and expressed the organization's desire to further collaborate with utility members.
Another UUAS partner, Somos, manages over forty million toll-free numbers, and has operated the SMS/800 TFN Registry under the Federal Communications Commission tariff for North America since 1993.
Somos provides on-demand number search and a reservation service for toll free numbers. It is separate and apart from telecom providers. Somos oversees Responsible Organizations, which are businesses that have gone through a certification process to obtain SMS/800 privileges, as designated by the FCC.
There are over four hundred and seventy individual Responsible Organizations, or RespOrgs. They can check availability, reserve numbers for customers, make changes to a customer's account, investigate fraudulent use of TFNs, and shut down numbers being used for scams.
Somos is helping UUAS in stopping scams by receiving information from UUAS members regarding telephone numbers used by scammers to call their utility customers. Scammers typically request TFNs from RespOrgs, oftentimes using fake identification and credit cards. They then change the caller name identification, but not the number, to a utility company name.
UUAS reports the scammer's TFN that is improperly being used to Somos. Somos sends the number to the RespOrg which reviews the complaint, confirms the misuse, and disconnects the number by pulling its routing, ensuring the number is no longer in service. This process can take seconds - or days.
To date, UUAS has worked with Somos in disconnecting nearly one hundred TFNs being utilized for utility scams. Somos is currently working on an online portal to allow verified UUAS members to log-in scammer-used TFNs. Somos estimates a launch date of September 2017.
Many consumers are still largely unaware that North American electric, gas, and water utilities have banded together to address scams. UUAS intends to continue educating the public on utility scams and to continue growing its numbers and partners.
2016 provided a year for growth in UUAS membership, a recognized need for such a utility-wide collaboration, a successful inaugural consumer education campaign, and a heightened awareness of utility scams in North America.
2017 has brought valuable new partnerships and successes in shutting down scammers. UUAS is already planning for the next Utility Scam Awareness Day, set for November 15, 2017, and working towards a formal governance structure. In the meantime, look for scam awareness messaging for utility customers, assist in educating friends and families on this growing crime, and help #stopscams.
Lead image © Can Stock Photo / karenr.