Deck:
Woodwinds, Brass, Percussion. Glorious Additions to the Strings
Author Bio:
Steve Mitnick is Editor-in-Chief of Public Utilities Fortnightly and author of the book "Lines Down: How We Pay, Use, Value Grid Electricity Amid the Storm."
During the first decade of my career in utility regulation and policy, industry leaders were mostly old men with a serious demeanor and similar ancestry, experience and lifestyle. They were pretty intimidating, even for this white guy. My dissimilar accent, religion and look didn't help.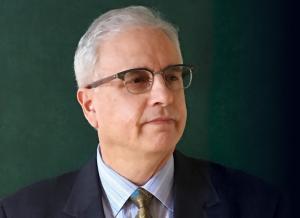 During the second decade of my career, among the industry's leaders were a few characters with more colorful personalities. A consequence of an increased need to connect with constituencies of all complexions. A handful of the leaders were men and women with different ancestry, experience and lifestyle. The first African-American to CEO an investor-owned utility emerged in these years.
During the third decade of my career, you began to see women as leaders in the utilities industry, and more men and women from a broader background.
The first woman to CEO an investor-owned utility emerged in these years.
During this, the fourth decade of my career, diversity became commonplace. And, the trend clearly accelerated in the last couple of years.
Consider this. A woman has chaired the Edison Electric Institute since last June. She's the first to do so. Yet a second will take her gavel for the year starting this June.
Women are now CEOs at many investor-owned utilities including two of the very largest, Duke Energy and PG&E. That woman leading PG&E is Hispanic American. As is the man leading the other California mega-utility, Edison International.
This is not just happening at the top. Some of the brightest stars of today's industry are African American, Hispanic American and Asian American, both men and women, at Duke Energy, Edison International, Entergy, Exelon, PG&E, Southern Company and on and on. I know; I'm leaving out a bunch of others.
And, this stands out. The differences with their predecessors of the seventies and eighties are not just in ancestry, experience and lifestyle. These days, most of those at the top, and most of those heading there - the white guys too - are personable, remarkably open and well, colorful. 
Why did this happen? That is, why has our industry put the pedal to the metal on diversity?
Some say it's due to the recognition that the leaders of utilities - and the workforce overall - should have a composition matching the communities they serve. I suppose so. The public naturally relates better to companies that feel like they're us rather than they're them.
Some say it's due to the response to political and cultural pressures demanding diversity. Again, I suppose so. No company wants to swim against the tide.
My explanation differs. It's about a fast-growing realization among today's CEOs, that diversity imbues energy in energy companies.
It has become apparent that diverse teams tend to be more curious, dynamic, creative. In diverse teams, groupthink is less likely. Anticipating the unanticipated, that is more likely.
Makes sense, doesn't it? It's been proven again and again by our armed forces. Put the city tough, farm boy and backwoodsman into the same rifle company. With their multiple skills and perspectives devoted to a single cause, they become a mean fighting machine.
In some ways, diverse teams are more difficult. They're tougher to put together, tougher than recruiting from the neighborhood. They're tougher to keep together, tougher than hanging out with the regulars.
You have to be intentional. That's what she said in one of my interviews for this issue of Public Utilities Fortnightly. What she meant was, it takes work, hard work. It doesn't come naturally. Out with the old, "it's who you know." In with the new, "it's who you need."
Can it feel forced? Sure. It may feel like a mandate from up high. It may not feel like it's your will from inside.
But we surely want a lot of different instruments to play a masterpiece together. Though we always favored the strings section, let's imagine, though our buddies are mainly the string players, we really must seek out the woodwinds, brass and percussion. Those players aren't quite like us. But without them, the orchestra is one-dimensional and boring.
I learned so much in these interviews. While diversity in our leaderships and in the workforce does bring great energy to the good old energy company, you can't leave out the workforce beyond the workforce. The utilities industry contracts out, a lot. For every employee of a utility there are two employees at our vendors, suppliers, contractors, advisors, etc. So, the purpose of the diversity spend movement is to ensure those partner organizations are complete orchestras too.
Especially as diversity spend moves along the value chain from commodity providers such as janitorial and security services to intellectual capital providers such as engineering and financial services. Diversity imbues energy in the suppliers of energy companies as well.
I don't want to talk the talk, just, and not walk the walk. The Public Utilities Fortnightly team is working hard to involve authors and interviewees of all stripes. Or shall I say, all parts of the orchestra, be it woodwinds, brass or percussion, as glorious additions to the strings.