Deck:
Scottsdale. Catch Some Rays.
Author Bio:
Lori Burkhart is Managing Editor of Public Utilities Fortnightly. A former Managing Editor of PUF, she resumes this role with this issue.
The landing page for NARUC's Summer Policy Summit to be held in Scottsdale, in mid-July, implores attendees to stay cool by wearing clothing that is business comfortable. That is kind, considering the daily high temperatures hover around 105 degrees. Rarely falling below 98 degrees. Seldom — thankfully — exceeding 111 degrees.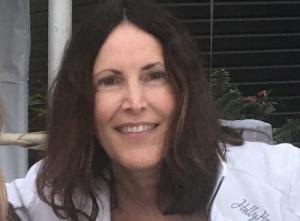 You are told to wear khakis, capris, slacks, collared shirts, comfortable shoes, and a sweater, jacket, or shawl to ensure comfort while indoors. You are told not to wear suits, ties, shorts, or flip-flops.
While it's scalding hot outside, you will want to be inside the NARUC Summit. Because the 2018 topics are sizzling!
Take a gander at Monday's 10:45 a.m. joint session when the Committee on Consumers and the Public Interest teams up with both the Committees on Gas and Electricity. Judy Jagdmann of the Virginia State Corporation Commission will moderate a stellar panel discussing EPRI's National Electrification Assessment and its findings that economy-wide electrification would cut energy use and spur electric load growth while slicing greenhouse gas emissions.
Jagdmann will wrangle EPRI's Anda Ray and Tom Wilson, along with Phil Jones, of Alliance for Transportation Electrification, Chris McGill with AGA, and Elin Katz with Connecticut Consumer Counsel.
Another not-to-be-missed session also takes place on Monday in a joint session with NARUC's Committee on Energy Resources and the Environment and the Committee on Electricity. At 4 p.m., Edward Finley, Chairman of the North Carolina Utilities Commission, will mediate the contentious issues surrounding FERC's Order 841.
You will recall that Order was issued in February seeking to remove barriers for participation of electric energy storage in the wholesale energy markets. It would require each RTO and ISO to revise tariffs by establishing a participation model for electric storage resources consisting of market rules recognizing the physical and operational characteristics of such resources in the capacity, energy and ancillary services markets.
A Brattle study suggests that state policies building on Order 841 are required for the storage market to meet its growth potential of fifty gigawatts. Several organizations, including, NARUC, EEI, APPA, and NRECA, believe FERC has overstepped its jurisdiction and asked for rehearing.
Finley will referee among Southern Company's Jeff Burlson, Brattle Group's Judy Chang, Energy Storage Association's Kelly Speakes-Backman, and North Carolina Electric Membership Corporation's Charlie Bayless.
The heat continues into Tuesday morning with a joint session held at 10:45 a.m. by NARUC's Committee on Energy Resources and the Environment with the Committee on Consumers and the Public Interest. Pilar Thomas, former acting director, U.S. Department of Energy Office of Indian Energy Policy and Programs, will focus on strategies for increasing renewable energy adoption rates among tribal communities. Apparently tribal communities have low adoption rates for renewable energy despite great potential.
This disparity will be explored, as will regulatory and policy hurdles, along with strategies to help commissions and stakeholders increase renewable use in these communities. Jana Ganion of the Blue Lake Rancheria, a federally-recognized Native American tribal government and community located in Humboldt County, California, and an invited member of the National Renewable Energy Laboratory, will negotiate the aptly-named session, Chasing the Sun and Wind.
Terrific session monikers continue into Tuesday afternoon as the Committee on Energy Resources and the Environment holds Strange Bedfellows: Energy Efficiency and Electrification at 1:30 p.m. Nancy Lange, Chair of the Minnesota PUC, takes on a panel of experts examining the intersection of efficiency and electrification, and how regulatory policies could adjust considering recent generation portfolio trends.
Lange will be busy with Brattle's Jugen Weiss, Vermont Energy Investment Corp.'s Emily Levin, RAP's Jim Lazar, and NRDC's Sheryl Carter.
The burn continues Wednesday morning at 9 a.m. with a General Session called Regulatory Yoga: Are We Flexible Enough? Ohio PUC Chairman Asim Haque takes on the near Sisyphean task of leading a panel into why regulatory rules should adapt to quickly integrate technologies for the benefit of the public good, and what can be done to ensure ongoing reliability of the nation's utility infrastructure.
Haque will moderate an impressive panel that includes Gladys Brown, Chair of the Pennsylvania PUC, Nicholas Akins, CEO of AEP, Christopher Franklin, CEO of Aqua America, Kimberly Harris, CEO of Puget Sound Energy, and John Wolfe, senior vice president of Cox Communications.
The panelists will examine challenges in keeping up with new technologies under the present regulatory processes. And why flexibility is necessary to help customers take advantage of such advances. They also will discuss why a regulatory paradigm shift is critical to taking utilities to the next level of service, efficiency, reliability and resiliency.
NARUC's Summer Policy Summit holds too many fabulous agenda items to discuss here. You need to attend the meeting to take advantage of all the policymakers and information that will be available. You will find many commissioners and commission staff that have graced the covers and pages of PUF and many that soon will be featured.
Make sure to dress business casual. Because it's hot outside in Scottsdale. But as you've seen from some of NARUC's agenda items, it's even hotter inside!