Deck:
Looking Forward to Veterans in Energy Forum
Author Bio:
Lori Burkhart is Managing Editor of Public Utilities Fortnightly.
My dad would have been a fine member of Veterans in Energy, had it existed while he was alive. He served twenty years in the Army, and then started a new career expediting the construction of nuclear power plants in the 1970s and 1980s for Gilbert Associates, later bought by Parsons Corporation.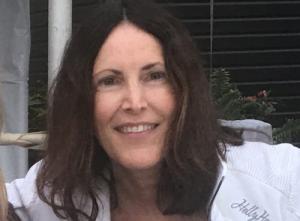 It's because of my father's dedication and work ethic that I embrace the mission of Veterans in Energy and celebrate its ongoing mission. Veterans in Energy is a national employee resource group that provides transition, retention and professional development for military veterans working to support the U.S. energy infrastructure.
Veterans in Energy describes itself as a professional society for veterans working in the energy sector. But it's so much more than that. Veterans in Energy provides opportunities for outreach, networking and mentoring to support the needs of the growing population of veterans who have chosen energy careers.
And it's on to something, as the numbers speak for themselves. According to the latest Center for Energy Workforce Development survey, veterans comprise eleven percent of the workforce in investor-owned energy companies and make up twenty-two percent of the nuclear workforce.
That's important, and becoming more so, because predictions are that employers in the energy sector soon will experience a shortage of skilled workers due to an aging workforce and retiring baby boomers. Recent industry surveys indicate that approximately twenty-five percent of electric utility, natural gas utility and nuclear-generation employees will be ready to retire in the next five years.
Realizing the conduit of talent flowing steadily from the U.S. military, kudos go to the energy companies and trade associations that created a platform in 2011 to plug into that available employee group called, Troops to Energy Jobs. The Edison Electric Institute launched the Troops to Energy Jobs initiative, which is managed by the Center for Energy Workforce Development and helps service members transition to civilian careers at more than fifty energy companies in the United States.
And then realizing that getting a job wasn't enough, but that helping veterans to thrive in their careers was also needed, led industry leaders to create Veterans in Energy. It has the backing of a diverse group of energy industry members.
Veterans in Energy is headed up by Hal Pittman, board president. He's a retired U.S. Navy one-star admiral and external director of communications at Arizona Public Service.
He is joined by Sean Connors, board vice president. He's a retired Navy commander and plant general manager at Watts Bar nuclear plant at Tennessee Valley Authority.
Other industry people helping to lead Veterans in Energy are: Jim Spiers, vice president of business and technology strategies at NRECA; Ray Brooks, manager at the customer care center of Arizona Public Service; Cassandra Wheeler, plant manager at Georgia Power; Art Hudman, a department manager at Con Edison; Jon Smith, a vice president and general manager at Honeywell Gas Americas, and Steve Vaughn, a senior project manager at the Nuclear Energy Institute.
Veterans are perfectly suited to transition to the energy industry, according to Jon Smith, a retired Navy officer. He points to technical skills, a passion for results, and a desire to serve, as among the core traits that veterans bring with them when they move to civilian work.
Dominion Energy helped develop and start the Troops to Energy Jobs program. Since its launch in 2011, one in five of the company's hires has been a military veteran. Dominion also has a seat at the Veterans in Energy board.
Southern Company also is a strong backer of Veterans in Energy. It has three veteran employee resource groups, says Cassandra Carter Wheeler, regional director for Georgia Power, a subsidiary of Southern Company. An Air Force veteran, Wheeler says Veterans in Energy is a great way for their veterans to interact with others across the country to learn and implement best practices.
Veterans in Energy is holding its 2018 Forum on October 4 and 5 in Arlington, Virginia. It will be hosted by the National Rural Electric Cooperative Association at NRECA headquarters.
There will be a keynote speaker, a CEO panel, and chief nuclear officer and employee networking group panels, as well as examinations of flexible coal generation, renewables, battery storage and more. Over three hundred energy sector veterans are expected to attend.
Continued support of this organization benefits utility and energy companies as they strengthen their abilities to find, hire and retain veterans. Send some of your veterans to the 2018 Forum. Everyone wins.