Deck:
The Energy Impact Partners Coalition
Author Bio:
Kevin C. Fitzgerald is Chief Utility Officer of Energy Impact Partners, or EIP.
Shayle Kann is Senior VP of Research and Strategy at EIP.
Evan Pittman is VP of Commercialization and Innovation at EIP.
Utilities today face more opportunity — and a greater imperative — for innovation than ever before. The proliferation of new technologies, data and business models present a myriad of options for today's forward-thinking utility. In the face of these opportunities, the key for utilities is to take action and bring the future forward to the company and its employees today.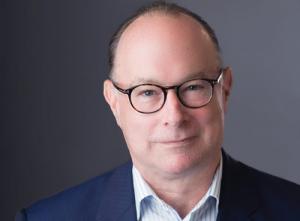 Over the past twelve months, we've seen an unprecedented flurry of utilities working with new technology partners to proactively drive toward the customer-centric, digital, and clean energy system of the future. The Energy Impact Partners coalition, comprising fourteen utilities and twenty portfolio companies' investments, is right in the thick of this trend. Below we highlight eleven of these collaborative efforts that show utilities treating innovation as an action, rather than a theoretical boardroom exercise.
1. A west coast utility is meeting its need for flexible capacity in an increasingly renewable grid by contracting with Advanced Microgrid Solutions on two hundred megawatt-hours of behind-the-meter energy storage.
2. National Grid plans to partner with Cimcon in upstate New York to test new revenue models for utility-enabled smart city services.
3. Fortis BC has engaged Clevest to dispatch a five hundred person field team with a modern, configurable mobile workforce management system to improve productivity, customer service, and safety.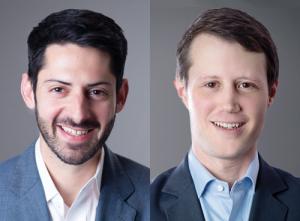 4. Alliant Energy, in partnership with FirstFuel, is working to engage its commercial and industrial customers proactively with targeted sustainability solutions that meet the customers' business objectives, including beneficial electrification projects.
5. Xcel Energy is working with AutoGrid, Ecobee, and Tendril to turn their residential customers' homes into flexible capacity resources and put control of over fifteen hundred megawatts of distributed resources under one interface for grid operators.
6. Avista Utilities has been working with Greenlots to deploy utility-owned EV charging infrastructure with grid-responsive capabilities - to the tune of ninety-six percent residential customer satisfaction.
7. Multiple utilities are working with Dragos to protect their entire enterprise of critical assets from cyberattack. 
8. A southeastern utility is working with Enchanted Rock to offer its customers premium behind-the-meter reliability solutions at low cost - potentially financed through rate base.
9. National Grid is testing one of the first true transactive energy business models by working with OpusOne - solving for and publishing real-time locational price signals on the distribution grid to direct DER dispatch.
10. Trusted energy providers, including regulated utilities, are working with SparkFund to offer their customers energy technology subscriptions - changing the way commercial and industrial customers procure by making technology upgrades an operating expense and removing the hassles of ownership, the same way these customers buy their energy.
11. National Grid is working with Sense to test how accurate real-time load disaggregation can transform the utility-customer relationship - by resolving high bill complaints, better engaging low-middle income customers, and driving further efficiency savings in a highly penetrated market.
Many more examples are approaching. Utilities who take innovation seriously will find no shortage of options among the willing technology and service providers who wish to make the grid cleaner, safer and more intelligent. And rewards await those utilities who take advantage; publicly traded shares of EIP utility members have outperformed the national utility average by sixteen percent since our fund's inception.