Deck:
Aloha, Elections, Committees, and Minions
Author Bio:
Lori Burkhart is Managing Editor of Public Utilities Fortnightly.
Aloha and leis greeted attendees. NARUC's 130th Annual Meeting took place in Orlando a couple of weeks ago, on November 11 to 14. Kicked off by a Sunday evening reception by the pool, all were ready to get to work.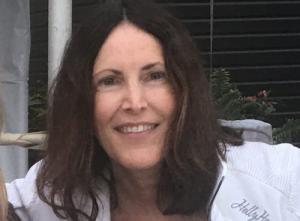 And work they did. The committee meetings were non-stop action. The only downside being that it was impossible to attend them all.
Take the Committee on Electricity, which met on Monday to discuss "The Visible Hand." Cool title. Carl Pechman, director of NRRI, and Virginia Corporation Commission's Judith Jagdmann, led a lively discussion that looked at the role of the RTO/ISO in markets.
It's a basic tenet of this industry that retail matters are regulated by the states and wholesale issues are regulated by FERC. But it was repeated often in this committee due to frustration with FERC over an amalgam of RTO/ISO issues.
The Committee on Gas featured Paula Glover, CEO of the American Association of Blacks in Energy, who discussed diversity issues. The talk was facilitated by Kimberly O'Guinn, commissioner with the Arkansas PSC.
The Committee on Gas then had a panel on "Approaches to Cyber and Physical Security in the Natural Gas Sector," with an all-star panel moderated by Nick Wagner of the Iowa Utilities Board. Speaking of Commissioner Wagner, Iowa Governor Kim Reynolds extolled his virtues in a video.
That's when it gets crazy. There was another video. And it was something. The video roast was because Commissioner Wagner is the incoming NARUC president. It was enough to make you forget he is brilliant with double engineering degrees, as North Dakota PSC commissioner Julie Fedorchak noted in her nominating speech. The affection continued with the second nomination speech by Missouri PSC commissioner Dan Hall.
You would expect an election to be a boring, stodgy affair. But this video was beyond fun. Think karaoke, bourbon, music, wild hair, famous Nicks, and friends who know too much. They shall remain nameless.
The audience laughed. I laughed. The video ended like a political message with Wagner stating, "I'm Nick Wagner, and I did not approve this message." Commissioner Wagner is a good sport. Try and find that video.
There were more election results. Ed Finley, chairman of the North Carolina Utilities Commission, was elected 1st vice president. And elected 2nd vice president was Idaho PUC president Paul Kjellander. Unfortunately, they didn't have videos.
But we can't forget the beautiful rendition of The Star-Spangled Banner sung by chairman Bubba McDonald of the Georgia PSC. He was followed by Elin Katz, NASUCA president and Connecticut Consumers Counsel, who made sure commissioners knew they were cross-registered at the parallel NASUCA conference and invited them to attend some meetings down the hall.
Because it was Veteran's Day, the commissioners found an appropriate way to celebrate at their regulator's lunch. They filled bags with sundry items of need for Fisher House Foundation. That Foundation is best known for a network of comfort homes where military and veterans' families can stay at no cost while a loved one is receiving treatment.
NARUC president Jack Betkoski, who earlier received an appreciation of service plaque from the legendary Ed Salmon, brought life-giving water issues to the forefront when he facilitated a panel, "Powered Together - Tapping the Water/Energy Nexus." Calvin Butler, CEO of Baltimore Gas and Electric and Susan Story, CEO of American Water took part in a frank and fascinating discussion.
You could hear a pin drop when Story told the audience about an American Water engineer, Angelita Fastnacht. Prior to working for that utility, she had been kidnapped in Columbia by FARC for thirty-two days for bringing clean water to remote villages.
When you didn't think it could get more poignant, an audience member with the Arizona Corporation Commission who grew up in Nigeria, talked about carrying water on her head as a child. And how she could live without electricity but not without water.
There were more awards. The aforementioned Elin Katz gave the Irwin Popowsky Outstanding Service Award to Sheri Givens. Givens is a former Texas consumer advocate, and now is vice president for regulatory and customer strategy at National Grid U.S. Also receiving the award, but not in attendance was J.R. Kelly, Florida's Public Counsel.
And in a nod to Universal Studios theme park just down the walkway, there were dancing Minions, made famous in the Despicable Me and Minions movies. Yes, commissioners danced with them and posed for photos.
I must give a shout out to Mississippi PSC chairman Brandon Presley, who you need to follow on twitter. Trust me on that. This kind gentleman invited PUF staff to SEARUC to explain all about the magazine. We enjoyed our talk and time at SEARUC.
A bonus at SEARUC came when we met the four members of the new Puerto Rico Energy Bureau. Puerto Rico has been through a lot and these new commissioners are poised to carry it into a bright energy future.
Innovation was on display too. You could drive EVs with Plug In America. Or you could listen to the 2018 NARUC Innovation Award Winners at the Innovation Showcase facilitated by Illinois Commerce Commission chairman Brien Sheahan. This year's winner for regulatory innovation, Ohio PUC chairman Asim Haque, discussed Power Forward, a roadmap for the future of Ohio's energy industry.
That's just a glimpse of NARUC's 130th Annual. Plan to attend next year in beautiful San Antonio, NARUC's 131st, November 17 to 20, 2019.