Author Bio:
Paula Gold-Williams is the CEO of CPS Energy.
Clint Vince is the chair of Dentons' US Energy Practice.
PUF's Steve Mitnick: What is your interest in smart cities, communities, and states?
Paula Gold-Williams: We want San Antonio to be a city of the future, to be a leader in making the technology revolution work for our citizens. The smart cities ethos is that technology should make our lives better, easier and more productive, especially when it comes to city services.
We are very fortunate that San Antonio and CPS Energy have been well-served for years by the Dentons law firm under the leadership of Clint Vince and Emma Hand. Dentons is a world leader in the smart city space bringing together a multitalented array of professionals with experience in every aspect of smart city innovations.
We are also fortunate that our city officials — from Mayor Ron Nirenberg and City Manager Sheryl Sculley, to our public-entity CEOs — are excited by the prospects of San Antonio being a smart city leader. This level of enthusiasm and commitment means that we will also be able to incorporate the resources and talents of our water company, led by Robert Puente; our river authority, led by Suzanne Scott; our public transportation authority, led by Jeff Arndt; and CPS Energy, which I have been honored to lead since November, 2015.
Properly marshalled, every city agency and department can contribute to and benefit from the smart city revolution. From that collaborative city foundation, we can methodically incorporate the state and region to create enormous economies of scale, both in the resources available and in the benefits provided. I have already opened a dialogue with the CEO of Austin Energy to imagine the possibility of supporting regional smart city innovations with a corridor of power, the backbone of any Smart City.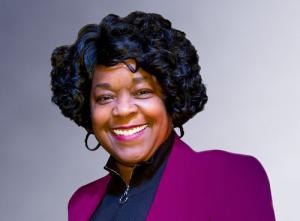 PUF: Clint, since you and others on your team have organized this group of leaders focused on smart communities, tell us where this is headed. 
Clint Vince: When we first started our smart city think tank, we discovered that there was no standard or universal definition of a smart city, so everyone had a different concept. Electric utilities saw it differently from telecom companies and technology companies saw it differently from transportation companies. That left mayors, city council members and department heads unsure of what they were being asked to support.
That prompted Dentons to ponder a universal definition of smart cities. Our goal was to develop a concise, but comprehensive definition that would not only be universally understood, but universally acceptable.
After some false starts we proposed this definition: "A smart city modernizes the digital, physical, and social infrastructure of a city in an integrated way on behalf of all of its citizens and harnesses sustainable technology in a way that is equitable."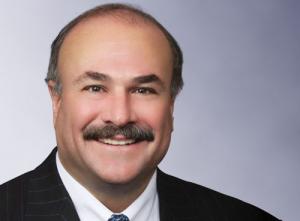 Some cities were doing some of this, but none were doing it all. That's when Paula jumped out front and started animating the definition for her company and for her city. Paula started building the bridges to create the foundation for realizing the full promise of the definition for all of the residents and businesses of San Antonio.
Achieving that full realization requires looking past the narrow focus of any particular company or technology. When tech companies salivate over the internet things, the smart city leaders must ask how will the physical infrastructure of the city accommodate these vaunted goals? How do we build the new infrastructure that will make it all possible? Who pays for that? How will it be accessible to all people and not just those who can afford the most advanced technology? How do we change our social infrastructure to assure that happens?
These questions are not unique to San Antonio. Every aspiring smart city must confront these issues. So, Dentons relied upon the old adage: two heads are better than one. Because Dentons serves as utility legal advisors to the New Orleans City Council, we were able to facilitate a sister city relationship between San Antonio and New Orleans, where smart cities are on the front burner for its Smart and Sustainable City Committee.
Paula and Jason Williams, the chair of that committee, have begun exchanging ideas and aspirations for their respective smart city initiatives. In fact, it was Council Member Williams who is responsible for sensitizing my firm and me to the need to add the concept of equitable to the definition.
We are starting to see the fruits of our labor, done in concert with San Antonio and New Orleans. Our think tank has more than one hundred and seventy thought leaders from China, South America, Canada, the United States, the United Kingdom, Europe, Africa and the Middle East. Everyone everywhere is starting to buy into this definition.
PUF: Paula, how do you effectively bring business partners into this expansive effort?
Paula Gold-Williams: The support of the business community is essential to the success of any smart city initiative. No city can do it all. When you're talking about new products and services and connecting different systems, you've got to have an element of everyone thinking about it in terms of the products themselves; the technology, the information and the data. It cuts across so many platforms and issues that you must identify, invite and incorporate each desirable, if not necessary, business.
For operational reasons, about six, seven years ago, we decided that we were going to change our meter platform from analog to digital. Any city that wants to venture down that road has to think about moving that technology forward so that it becomes a backbone of your system.
We did it. We completed our conversion in the summer of last year. But it took a while for us to change out every meter in our system. Less than one percent of the meters did not convert over to the new technology. But because we were able to do that, and because we've created a backbone system for every single customer that gets electricity and gas, this becomes the foundation to put additional sensors on the system.
From there we can pretty much do anything that is energy enabling including efficient electrification and the ability for us to reduce our carbon consumption by the way that we optimize electricity.
But the kicker is that other companies start to see what we have done and start to imagine the possibilities of connecting their system to our system, with all the additional benefits that can bring to residents and businesses. Bring in the internet service providers and the telecom companies and our backbone becomes the portal for virtually unlimited technology access and twenty-first century services.
At the same time, the smart city innovators, whether they are cities, utilities, technology companies or telecom companies, must also pay careful attention to privacy issues. As exciting as these innovations are, they will be self-defeating and rightfully resisted if they cannot provide sound privacy protection. So, as we innovators incorporate companies who want to offer services in our smart cities, we need to recruit companies who know how to protect privacy.
PUF: Why is the prospect of these great innovations good in terms of economic development, retaining talent in your city, and improving the quality of life?
Clint Vince: The case for the average citizen is that many get access to community services on an equitable basis that they've never received before, like small tower Wi-Fi and 5G wireless.
They get much better access to many more advantages of modern technology like electric vehicle charging and, eventually, autonomous vehicles. All of this leads to much better mobility, traffic control, and public safety. It will also allow for smart buildings that are more convenient and energy efficient. They will also get easy and efficient access to city services, most likely on a mobile app. Every city department and every city service will be accessible on your smart phone.
We also think that these benefits can be regionalized. That's why we call our think tank the Dentons Smart Cities and Communities Think Tank, because we want to reach all kinds of different political subdivisions from densely populated areas initially to more rural areas and communities eventually. All with the hope of eliminating the digital divide.
Of course there is the question of who pays for all of this? One of the flaws we saw among cities was that they didn't have a plan to bring smart city applications and modernizing the digital, physical and social infrastructure swiftly into scale with a practical funding mechanism.
One of the keys is incorporating many of these technologies into the long overdue grid modernization that many cities are starting to undertake. We're moving toward multidirectional grids. If you take that grid modernization, incorporate in telecom, transportation, smart buildings and some of the other concepts we've just mentioned, you can get to scale.
There is a great customer base to support grid modernization. You also have a customer base to support small cell and 5G wireless. Of course, there is a huge customer base for telecom and internet services. All of this creates very attractive opportunities for vibrant public-private partnerships.
Fortunately, Paula and CPS Energy in San Antonio have given us a masterclass in how to reach all of the different government agencies and stakeholders, many of whom would normally be turf fighting, to bring them into the same room and find common ground to foster cooperation going forward.
PUF: Where will this be in three to five years?
Paula Gold-Williams: I don't think that we'll necessarily be at the Jetsons stage, but we'll start to see a great deal of movement in that direction. We'll see more from people who are experimenting on new forms of energy, with distributed generation moving beyond the systems that you see now. We'll see longer durations of energy storage, which will increase the use of renewables. Transportation will see incredible changes especially with electric vehicles and, maybe within the five years after that, autonomous vehicles being very common.
You'll see a connected system where people will be able to have smart parking and smart access to cars for short-term leasing with the ability for rental companies to have cars that are positioned throughout the city so car ownership might not remain a given. We've already seen some of this happening with bikes and scooters.
People's day-to-day lives should become easier over the next five years. It's like your smart phone. Five years ago, your phone was smaller, had less capability and the apps weren't nearly as amazing as they are today. That product evolution can happen in all aspects of our lives.
PUF: In five years, which are going to be the smartest cities in the country?
Clint Vince: San Antonio and New Orleans are going to be quietly near the top. They have a good scale. They have great leadership on this issue, and they're purposeful right now.
Cities like New York, San Diego, and maybe Chicago are doing some good work. They're larger, and so it's sometimes harder to work at a large scale. What will differentiate San Antonio and New Orleans is that they will be under grid modernization so that customers and their clients are going to be communicating with utilities in a way that saves customers money and reduces carbon emissions.
There is going to be more distributed energy, renewable resources, and mind bending technology in both San Antonio and New Orleans. There will be ubiquitous very high speed Wi-Fi and telecom. The modernized grid will also be the backbone for very effective traffic and crowd control systems. Transportation will be easier to deploy and to access.
5G will change many things, but when done properly with sensor technology and the Internet of Things it's going to make driving in autonomous vehicles more feasible and safer. If you read more about the fourth industrial revolution, we haven't fully imagined what the impact of artificial intelligence and some of this technology that we'll develop incrementally over the next five years will have. I like the scale and the leadership on this subject in both San Antonio and New Orleans. They're going to surprise people at how well they move forward.
PUF: What about other cities, and counties, and communities? What should they be doing to keep up with San Antonio?
Paula Gold-Williams: One of the most important factors that I encourage any community to do is create the relationships, and the outreach, and formalize it. We meet quarterly as a group of people that we talked about earlier through the coordination effort of our owner the City of San Antonio.
We also have valuable connections. One of our biggest customers is the military. We're taking our quarterly meetings down to where the customers, like the military, have needs and activities that can be addressed. Then we're thinking about how we're going to put this information out for public consumption.
We're also figuring out how to create dialogue around these big opportunities. We must move our community along in terms of our energy strategy, in terms of our smart city strategy, in terms of our access to information and the right way to use it. Doing that all starts with talking to stakeholders and affected communities.
Meeting together has helped us create a strong foundation for data-sharing, but as Clint said, we want to do it in a way that protects customer information. We'll share it appropriately among our partners and then see how we can appropriately share it publicly.
How do we approach it so that we are doing what's right? The customer ultimately pays for anything of value, anything that is entertaining or enabling. But to do it, there are choices. I suggest every other community explain to their customers both the value that they get for the dollars that they spend and what the choices are and be able to bring a broad range of potential options back to that community.
Again, in San Antonio, because we already have a strong municipal foundation, we can create those discussions. Clint and other members of the think tank come through and work with us on ideas and implementation.
Every community must have a way to build that momentum and discussion; make it transparent, and engaging, and find different ways to punctuate the progress that they have so that the community feels they're part of that movement to be a smart city, a smart community, a smart network, and a smart ecosystem.