Author Bio:
Brien J. Sheahan was appointed Chairman of the Illinois Commerce Commission by Gov. Bruce Rauner and will serve a five-year term. Sheahan chairs the Presidential Task Force on Innovation for the National Association of Regulatory Utility Commissioners (NARUC). Sheahan at the ICC established a first of its kind Office of Cybersecurity and Risk Management and Office of Diversity and Community Affairs.
Philip Mezey is former president and CEO of Itron. Mezey also served as COO for Itron's global energy segment. Prior, Mezey worked at Silicon Energy as vice president, software development, and was a founding member of Indus, a provider of integrated asset and customer management software.
Henry Ford's famous quote, "coming together is a beginning, staying together is progress, and working together is success," is frequently cited to highlight the importance of teamwork and collaboration.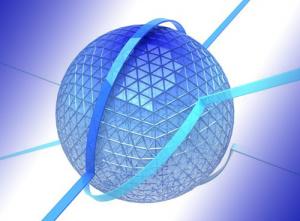 Interestingly, before becoming one of the most famous industrialists of the twentieth Century, Ford worked for Detroit Edison Company and Westinghouse Engine Company and was almost certainly introduced to, and influenced by, the electric industry's efforts to leverage economies of scale to reduce costs, improve quality, and increase demand for quality-of-life-improving modern inventions. 
A century later, Ford's insight still resonates. Nations and communities around the globe are coming together to address climate change and the challenges of urbanization through smart cities initiatives. 
The deployment of sensors, analytics, and other smart Internet of Things technologies can enhance public services, including utility services, public safety, and a range of new customer-focused services, to vastly improve our impact on the planet and the livability of our cities. 
Staying together is progress, is a phrase that speaks to recognizing the value that each member of a team contributes to achieving the goal. Utilities have traditionally built their delivery systems, including communications infrastructure, to be independent and siloed even within business organizations.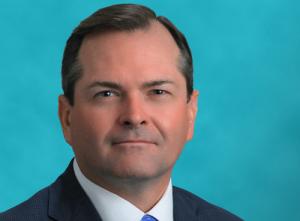 For example, water, electricity, and gas are mostly delivered today using separate communications networks, even though the capacity and functionality of those networks are very much the same. 
While coordination between utilities using public rights of way have almost always been required, increasingly many communities see the possibility of maximizing overlapping utility communications infrastructure to create a multipurpose communications canopy that can enable many additional citizen services and bring significant economies of scale, cost, and manageability. 
Recognizing the value utilities bring to the public interest in terms of developing, managing, and maintaining the vital arteries of modern life, also involves questions of cost, functional overlap, and finding efficiencies that require working together - in short, collaboration. 
Some states and communities are collaborating to find breakthrough efficiencies by sharing utility communications infrastructure as an anchor application in the smart city movement because of its ubiquitous nature and a business model that incentivizes long-term, planned, investments.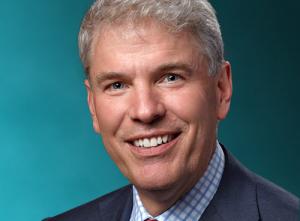 New technology, economies of scale, and regulatory oversight make communications infrastructure particularly attractive for providing shared services. Historically, concerns about sharing a communications network revolved around bandwidth limitations, network reliability, technology standards, quality of service, security, and privacy, but the current generation of best-in-class wireless networks have largely addressed these important issues. Today's networks are based on open standards, provide high performance, are scalable, and feature military-grade security. 
State and local jurisdictions that have approved grid modernization and advanced metering infrastructure have already approved the deployment in North America of nearly eighty million smart electric meters, which use radio frequency-based communications networks. 
These meters and their associated networks are largely paid for and already cover more than fifty percent of the hundred and fifty million electricity customers in the United States. With initial investments already made, sharing the operating costs of these networks by adding more devices will be far less expensive for both current and future ratepayers, as opposed to building and operating redundant networks. 
Communities that have yet to adopt these technologies - but almost certainly will at some time in the future - will face difficult decisions to pay for duplicative networks in multi-jurisdictional environments. The solution to these challenges takes a shared vision and leadership from all stakeholders, especially state commissions.
With technology and economics no longer impediments to creating shared networks, state regulators must consider new factors to balance the fair use of regulatory funded assets that can be used for other public services so that ratepayers and other stakeholders appropriately share costs, risks, and rewards. 
With the convergence of technology and economics, and the growth of regulatory precedents for collaboration, the rapid development of smart communities will act as a catalyst for new business models based on shared infrastructure.
One new variation on the traditional utilities business model involves leveraging public-private partnerships (P3) to overcome the funding and jurisdictional challenges of smart communities. P3 models involve a shared vision; clearly defined roles and responsibilities, risks and rewards; and net benefits for all stakeholders. 
Importantly, utilizing P3 models will still require regulated utilities to make a positive business case to regulators demonstrating how ratepayers will be better off with a shared network than they would be separately. 
States like Texas and Illinois are taking the lead. In Texas, the Dallas Innovation Alliance (DIA), which supports the design and execution of the city's smart technology initiative, is implementing a set of innovation strategies including network connectivity. 
In Illinois, Commonwealth Edison (ComEd), which delivers energy to more than four million customers in Chicago and northern Illinois, is partnering with the municipalities of Northfield, Villa Park, and Round Lake to conduct a proof-of-concept study to demonstrate how ComEd's Advanced Metering Infrastructure (AMI) network can be utilized to provide advanced water metering services. 
With the ComEd team having conducted extensive lab testing and business process development, the project is now moving forward with deployment preparations in coordination with these municipalities. 
This project maximizes smart grid networks to support multiple applications and enables the creation "of a new value stream for municipalities, their residents, and business owners as they seek cost-effective and more environmentally sustainable water solutions," according to Michelle Blaise, senior vice president, Technical Services, ComEd.  
Building smart, shared networks is a challenge, but communities across the nation are doing it today. For example, the City of Spokane, Washington, Itron, Washington State University, McKinstry, and the University District Development Association have collaborated to create Urbanova, which leverages the vibrant urban advantages of Spokane to find new ways to make communities better for people. 
Utilizing the University District of downtown Spokane as a living laboratory for scalable, replicable projects that harness data to gain insights, Urbanova is empowering people and solving urban challenges in new ways, with the goal of enabling healthier citizens, safer neighborhoods, smarter infrastructure, a more sustainable environment and a stronger economy. The foundation of Urbanova is a shared communications network to connect devices and smart city applications, including smart and connected streetlights.
In North Dakota, the Montana-Dakota Utilities Company is sharing its communications network with the City of Bismarck's water department for reading water meters. This public-private partnership is the first to share a communications network for an entire city's meter population.
These examples show what is possible when stakeholders including utility and municipal executives, infrastructure providers, and regulators come together and share a common goal: the creation of new models that can fuel economic development and the delivery of better, more innovative services and reliability to customers.

Lead art © Can Stock Photo / megastocker