Deck:
Roanoke's SolarShare Program
Author Bio:
Adaora Ifebigh is Program Director, Energy Access at the National Rural Electric Cooperative Association. At NRECA, her focus includes equal energy access for low and moderate-income communities, and she leads the Advancing Energy Access for All initiative, focused on creating a sustainable practice supporting member cooperatives as they serve members, especially those who struggle to pay bills. She is project manager for the DOE SETO-funded Achieving Cooperative Community Equitable Solar Sources (ACCESS), the flagship project of the Advancing Energy Access for All initiative. She has worked at the DOE's ARPA-E, managing research and development.
A big challenge across the energy industry is how to extend the benefits of renewable energy, such as solar, to low- and moderate-income households. As solar photovoltaics have matured over the years and significant cost reductions have been achieved, an immediate priority is ensuring that these benefits are distributed as equitably as possible and that low- and moderate-income communities are not left behind.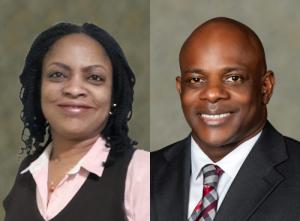 The National Rural Electric Cooperative Association's members have been leading the charge to ensure that the communities they serve benefit from the new energy revolution. Roanoke Electric Cooperative, headquartered in Aulander, North Carolina, is one such co-op. It is working with NRECA on a project called Achieving Cooperative Community Equitable Solar Sources, which explores ways to make solar energy affordable for communities with fewer resources.
Roanoke's contribution to this effort is a program called SolarShare, which will leverage the co-op's existing energy efficiency initiative and its nascent community solar program to provide energy benefits to members who struggle to pay their bills. This is a model that can be replicated across the industry, especially if there is philanthropic funding to help scale these critical programs nationwide.
Roanoke's Low-Income Demographic
Most of the counties served by Roanoke are persistent poverty counties, in which twenty percent or more of the population lives in poverty over a long period. Specifically, an estimated twenty-one percent of the population in Roanoke's service territory is living in poverty, higher than the statewide poverty rate of fourteen percent, and the U.S. poverty rate of thirteen percent. This is a familiar issue for America's rural electric co-ops, which serve ninety-two percent of the persistent poverty counties in the U.S.
Many experts agree that low-income households spend a disproportionately high percentage of their income on energy bills. In addition, rural households throughout the U.S. spend a higher share of household income on energy bills than others in their region and urban or suburban households. For Roanoke, about a quarter of homes in its service area are manufactured or mobile homes, which are generally less energy-efficient than other housing stock of comparable size. The SolarShare program will address these challenges.
The Challenge and Opportunity
Roanoke is a strong proponent of embracing technology to help solve the challenges that have emerged as the U.S. economy evolves and the electric industry undergoes a transformation driven by technology — challenges such as income inequality, barriers to the adoption of renewable energy, and energy affordability.
Roanoke views bringing access to new technology to their membership not only as a challenge, but an opportunity to improve the quality of life for their consumer-members. The co-op has worked for years to address the intertwined problems of poverty and energy burden and sees technology as a tool to address this challenge.
Per their Chief Operating Officer, Marshall Cherry, the goal of Roanoke's programs is to "address member pocketbook issues, address energy burdens, and create a sustainability model for the cooperative — ensuring a win-win for Roanoke and its member-owners."
In January 2018, Roanoke's board agreed that the co-op needed more solar energy and battery storage beyond its existing one hundred kilowatt community solar garden in order to reduce peak demand costs, which are sometimes seven to eight times the cost of their base energy charges. Along with addressing the issue of peak demand costs, the new solar and battery projects would also have a community solar portion. With that, the development of the SolarShare program began.
A Different Approach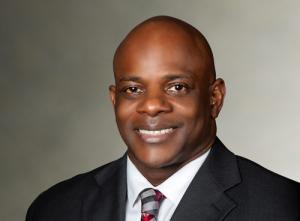 While common wisdom is that the cheapest way to build solar arrays is to obtain as much land as possible — at least a hundred acres today — and build a large multi-megawatt solar site, it is not clear that this is the method that is best for all communities. So, Roanoke's SolarShare program takes a different approach by building its new solar and battery installations on four smaller sites of two hundred and fifty kilowatts each. This allows more landowners within their service area to benefit from the solar project's land lease and keep some of their available land for crop production.
The new installations will be connected to feeders, rather than a substation, thereby reducing line loss. This also makes it possible to site solar installations among more landowners, which again supports greater investment in local communities.
Additionally, since Roanoke has figured out how to help the landowners benefit from its energy objectives, the co-op's goal is to raise philanthropic dollars from organizations that are interested in land retention. The funds can be used to offset the higher cost of building these smaller projects and by doing so, drive the costs down. The money raised will also help offset the subscription costs of the community solar array for co-op members, especially those who struggle to pay their bills.
Leveraging Existing Programs
A large part of what makes SolarShare unique is the way that it leverages some of Roanoke's existing programs to benefit consumers. One such program is the Sustainable Forestry Land Retention project, which works to reinstate and preserve vulnerable forest land in its service area by increasing income available to landowners and the asset values of their land.
In addition, Roanoke's Upgrade to $ave program allows members to make cost-effective energy efficiency upgrades without taking out a loan. The Upgrade to $ave program has been underway for approximately six years. While the savings for participants and the cooperative have been positive, Roanoke wants to increase member participation.
Forty percent of members who inquired about this energy-efficiency program were unable to fully participate due to the need for significant repairs to their housing, which must be addressed before energy efficiency upgrades can be implemented. This led to a push at Roanoke to find innovative ways to solve the participation problem and ensure that many of their members were not being left out of the program. SolarShare is the solution.
Program Execution
Consistent with its vision, Roanoke aims to increase the subscribership in the current community solar garden and include a community solar offering in the new solar and battery storage installations. The SolarShare program will target low- and moderate-income members specifically.
However, if there is excess capacity, Roanoke may make the program available to other members, including those who do not participate in any energy subsidy programs, such as families with children who receive free or reduced-price lunch at schools in the community. Roanoke also aims to engage faith-based leaders, since they often play a large role within the community and can help identify other members in need. The program's initial goal is to benefit seventy-five low- and moderate-income members annually, but this goal could change as the program grows.
Foundation and Philanthropic Support
To make the SolarShare program work for its members and the cooperative, Roanoke will seek philanthropic funding. The cooperative has identified a fundraising goal of 1.7 million dollars to offset the subscription costs for the community solar program, and so far, has raised more than four hundred thousand dollars.
Roanoke will use this money to pay for a one-year subscription of panels for each subscriber, grant enough panels to ensure credits that will offset health and safety tariffs applied to the member's home, and discontinue panel ownership when the tariff ends, thereby making it a revolving fund open to all members.
A Subscriber Model
Qualified low- and moderate-income members can subscribe to the community solar program at no cost, because their participation will be funded by a philanthropic institution or other outside entity. Instead of the member receiving solar credits immediately, a portion of the credits would first be used to cover the costs of necessary health and safety repairs and upgrades identified during the Upgrade to $ave audit.
Once health and safety concerns have been resolved, the member will begin receiving credits directly, and can also fully participate in the Upgrade to $ave program, which is funded by federal government funds. Helping the member reduce energy bills with house repairs and additional energy upgrades also helps Roanoke lower its peak demand and wholesale energy costs, keeping the cooperative's costs stable overall.
Concluding Thoughts
Roanoke's COO Cherry is proud of the cooperative's programs to support members and the economic development of its service territory. For Cherry, who is a son of Bertie County, one of the counties served by Roanoke, and whose parents are members of the co-op, there is a strong sense of responsibility to make life better for the community and its residents. Initiatives such as SolarShare and Upgrade to $ave go a long way toward achieving this goal.
Key lessons for Roanoke in its efforts to tackle the challenges of income inequality, barriers to the adoption of renewables, and energy affordability is that having a strong business case for change and finding the right partners to help achieve it are crucial. Roanoke has done well by partnering with its generation and transmission cooperative, North Carolina Electric Membership Corporation, and local philanthropic organizations to work toward ensuring that their members are not left behind.