Deck:
Nominate Your Top Innovators
Author Bio:
Steve Mitnick is President of Lines Up, Inc., Executive Editor of Public Utilities Fortnightly, and author of a new book, "Women Leading Utilities, the Pioneers and Path to Today and Tomorrow," and before that of "Lewis Latimer, the First Hidden Figure" and "Lines Down: How We Pay, Use, Value Grid Electricity Amid the Storm." Mitnick was formerly an expert witness in proceedings before the utility regulatory commissions of six states, the District of Columbia, the Federal Energy Regulatory Commission, and in Canada, and a faculty member at Georgetown University teaching undergraduate microeconomics, macroeconomics and statistics.
It's the fifth year for the Fortnightly Top Innovators. And as great as the classes of 2017, 2018, 2019, and 2020 of Top Innovators have been, the class of 2021 can be the top of the tops. But only if you all hustle and get your nominations in on time.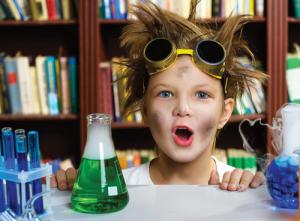 Who should you nominate? Ask yourself this question. What individual or team of individuals, over the past year, did the most to boost workforce and customer safety? Is she or he or them at your organization, in your opinion, or at an organization you work with? Then, the answer to your question is simple. Nominate that individual or team. 
And ask yourself this question. Who produced the biggest breakthroughs in decarbonization? Again, is she or he or them at your organization or one you work with? There you go. Nominate that individual or team.
Those are but two of the categories that you can nominate coworkers for, workforce/customer safety, and decarbonization. For each category, including these two, once all the nominations come in, industry-wide, we'll score them and choose a Fortnightly Foremost Innovator. There will be, for example, a Foremost Innovator for workforce/customer safety. And there'll be a Foremost Innovator for decarbonization.
Nominations will be scored based on how distinctive the work of the innovator is, on how much the innovation can be expected to impact the industry and the public interest, and how far along is the accomplishment toward making a real difference. The scoring will be done by a panel of respected experts of PUF member organizations. 
There are eight more categories you can nominate individuals and teams for. Including, first off, one on reliability and resilience. Who do you think has had the greatest impact there? If you know of someone or a group that deserves recognition for their innovation in reliability and resilience, well then, let us know by sending in a nomination.
Here's some more of the ten categories. What individuals or teams at utilities created the most dramatic cost efficiencies? What individuals or teams at utility commissions made the most dramatic improvements in regulatory process and results? And who has done the most in our industry to strengthen cybersecurity? And, also, who has done the most in our industry to increase workplace and supplier diversity?
The last three categories for you to consider nominating coworkers concern breakthroughs in technology, in customer service, and in accelerating electrification. Are there outstanding innovators within your utility, commission, agency, association, firm, or company in these critical areas? Then, you know what you gotta do. 
Send in a nomination to highlight and celebrate their achievements in PUF's beautiful cover feature on innovation this fall. Your nominee might be named the Fortnightly Foremost Innovator for one of the ten categories. Or she or he or them might not ace the top honor in the end. But fear not. Every qualifying nomination will receive some recognition in PUF's special innovation issue this fall as is our tradition. 
Hundreds of nominations have thus far received recognition in PUF's special issues on innovation that were published in the fall of 2017, 2018, 2019 and 2020. Last year, for instance, the Fortnightly Foremost Innovators included five individuals: Jessica Fox of the Electric Power Research Institute, Jeff Wadsworth of Poudre Valley Rural Electric Association, Gabriel Ortiz Mercado of First Solar, Girija Sathyamurthy of Ameren, and Zachary Wassenberg of Burns & McDonnell. 
And it included seven teams (with two teams tied for each of two categories): Paul Toub and Matt Wallace of PPL Utilities, Kathy Hidalgo, Alyssa Grigoryan, Sunanda Singh, and Lucero Vargas of Southern California Edison, Gray Byers, Chris Hogg, Eileen Lockhart, Jayme Orrock, Tony Mallizzio and Nathan Svoboda of Xcel Energy, Faton Bacaj, Michael Colburn, Dave Geier, Christian Henderson, and Stephen Johnston of San Diego Gas & Electric, Jonathan Brownstein, Jamal Cherradi, Alejandro Komai, Matthew Mendoza, Adrienne Mok, and Eric Wang of Southern California Edison, Anil Kondabathini, HyoJong Lee, Reynaldo Nuqui, and Jiuping Pan of Hitachi ABB Power Grids, and Daniel Benke, Juan Cortez, Arron Pauley, and Lorne Poindexter of Ameren.
Making a nomination for Fortnightly Top Innovators 2021 is easy to do. It's no more than filling out our short nomination form, which PUF's Alex Revel can provide to you. All it takes is asking her for the nomination form, which you can do via her email address, arevel@fortnightly.com.