From the organization that Thomas Edison himself founded in 1885, the Association of Edison Illuminating Companies, this year's Top 10 Awards are summarized herein.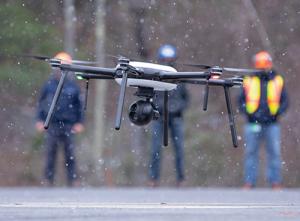 These are notably achievement awards presented annually to an individual or groups of individuals from AEIC member companies, committees, or subcommittees who have clearly demonstrated significant contributions to advancing the operations of the electricity industry. 
The awards are the association's most prestigious awards. They are not intended as service awards, for long-term service on the AEIC board of directors, committees, subcommittees, or at member companies.
Use this link to see a conversation with AEIC Chair and Cleco CEO Bill Fontenot and AEIC CEO Steve Hauser.
 
Commonwealth Edison: Advanced distribution protection
ComEd is the first utility to deploy an improved passive optical network – that is, a fiber-optic telecommunications technology for delivering broadband access – with redundant paths and failover to transform their electric distribution system into a resilient network capable of addressing the requirements of the evolving grid. Such as the need for improved power quality and the ability to accommodate two-way power flow resulting from distributed renewable resources.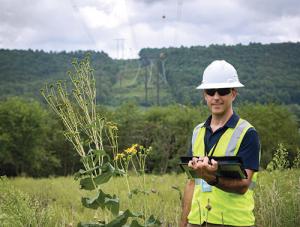 Vendor-neutral, low-latency fiber optic communication between distribution automation devices and substation protection equipment enables ComEd to take advantage of advanced protection schemes incorporating the protocol IEC 61850. This is a standard of the International Electrotechnical Commission for intelligent electronic devices at electric substations. 
The approach taken by the ComEd's relay and protection, distribution automation, smart grid, and renewable energy advanced control and telemetry systems teams eliminates the need for protective devices to operate on the same overcurrent setpoints. Thereby avoiding unnecessary momentary outages caused by reclosers overtripping for faults outside their zone of protection. In addition, fault energy can be removed significantly faster, which reduces material failures in cabling, transformer windings, switchgear, etc., and reduces the energy produced by arc flash.
Commonwealth Edison: Arc flash simulator
ComEd's safety, distribution engineering, and smart meter operations teams collaborated to develop a four-hundred-and-eighty-volt arc flash simulator. It was meant to provide a way for the utility's employees to safely experience such an arc flash. Employees who have seen the flash have a greater respect for the hazard, and thus are less likely to become complacent when dealing with energized equipment. 
The arc flash simulator is an immersive and memorable experience. The roar of the phase-to-phase blast vibrates a person's chest, while they feel the air around them rapidly heating up.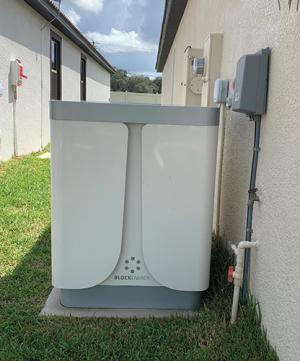 The most difficult challenge was safely creating an arc flash. The simulator's basic design is a series of linear actuators in a customized electrical enclosure that lift a copper conductor into an energized four-hundred-and-eighty-volt three-phase bus.
Con Edison: Safety leadership
"Safety leaders are essential," says Con Edison. The company has developed the Safety Leadership System, or SLS. It's an innovative and dynamic platform, to develop leaders that push safety beyond the limits of the traditional standards of the Occupational Safety and Health Administration. 
The SLS began as a grassroots endeavor that included traditional and non-traditional members producing fresh ideas. The system collects and analyzes leading and lagging safety indicators with a risk-based methodology. The goal is to establish a safety performance rate metric that provides a more comprehensive, three-hundred-and-sixty-degree view of organizational and individual safety performance.
Implementation of the SLS has produced the best OSHA safety performance in company history. And a sixty-seven percent reduction in operating errors over the past year.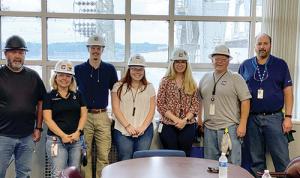 The SLS was also selected by the Chief Environmental Health and Safety Officers, a global organization of health and safety leaders from hundreds of public and private corporations from sixty countries, as the front-runner in the use of data analytics to prevent injuries. Furthermore, the system has been submitted for a provisional patent due to its unique and innovative approach.
Duke Energy: Customer delivery builder concierge
In 2018, Duke Energy's largest builders expressed their concerns regarding the need for more specialized services and more options for doing business with Duke. The builders' issues included having to make multiple calls for assistance and experiencing long wait times for responses. 
In response, Duke Energy piloted a new Concierge specialty team for the largest builders in the Charlotte, North Carolina area. Duke established a special direct phone number (bypassing the automated phone system), email address, and a builder portal. The goal was to enable these customers to access a small team staffed with customer service and engineering employees who could handle all the builders' needs from construction process applications to meter set.
Following a very favorable response to the Concierge team, Duke Energy expanded the Concierge pilot program to a permanent service offering in all its jurisdictions utilizing existing staff. Duke now offers builders and developers services beyond construction, including bill reconciliation, payments, credit terms, outages, etc. It's increasing customer satisfaction and making the entire process more efficient for all.
Eversource: Addressing momentary outages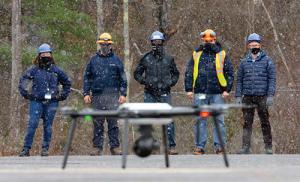 Eversource has embarked on a new analytics initiative that will result in improvements in the detection and analysis of momentary outages. It is expected to help address business challenges in areas such as reliability, regulatory reporting, customer satisfaction, and asset management. 
The resulting tool was Archimedes, or also ARCHIE (which stands for analyzing reliability and circuit heuristic impacts at eversource). This tool addresses the previously inefficient processes, resource-intensive approaches, and the need to access and reconcile data across multiple systems by providing a holistic view of the electrical network to identify momentary outages.
The humans at the center approach employed in ARCHIE's development provides Eversource with the ability to look at data from multiple perspectives. Including time, region, devices, circuits, and customers.
Initially developed with engineering as the primary users, Eversource has socialized ARCHIE across the operations organization. And it has brought in new use cases, for example, including weather data and the effects of vegetation in its analysis. 
ARCHIE presents users with the ability to analyze assets by manufacturer, age, and weather impacts as a standard part of outage analysis. It is also an important tool for customer account executives to manage their accounts proactively.
Florida Power & Light: Tackling human error in switching
Traditional methods of communication when performing switching operations to reroute the power grid – written switching orders, back-and-forth telephone calls, remote field locations, and manual logging by control center dispatchers – leave enormous room for human performance error. Switching errors can result in safety concerns, extended outages, reduced customer satisfaction, and equipment damage.
FP&L has developed the iSwitch app for the iPad to reduce the potential for human errors by:
Using a simple step-by-step procedure to walk field personnel through the switching process.
Enforcing a mandatory, built-in safety tailboard process prior to switching.
Putting real-time stops in place to prevent proceeding too quickly and making mistakes.
Providing the ability to review job orders during job planning before site visits.
The STAR technique (which stands for stop, think, act and review) is embedded in the app via pop-up windows that ensure intent to proceed. Three-way communications between dispatchers and field personnel are enabled, allowing switching personnel to verify order numbers, dates, and times before proceeding. 
iSwitch has resulted in a sixty percent reduction in switching errors. And the app continues to improve over time as features such as voice playback of the switching steps are added based on feedback from field personnel. The most popular feature of iSwitch is safety.
New York Power Authority: Private LTE network applications
The New York Power Authority intends to become the nation's first end-to-end digital utility. To further its progress toward that goal, NYPA is piloting a private LTE network with a seamless path to next generation 5G for both its generation and transmission facilities. This is expected to enhance operational and programmatic capabilities. And to leverage the benefits of the evolving innovations in wireless technology. 
The application of a private LTE network focuses on several use cases. Including drone inspection and workforce mobility.
NYPA currently employs a fleet of helicopters and pilots to perform visual inspections of transmission lines throughout upstate New York. The narrow transmission paths and rugged terrain present challenges. Including the potential for catastrophic damage to the network, long-term outages, severe economic costs, and the devastating loss of human life in the event of an accident. 
This first-of-its-kind drone inspection confirmed that high-definition visual and thermal imaging live streaming technologies enable unmanned, detailed inspection within proximity of in-service transmission lines. And it showed that a private LTE network meets the strict performance requirements for drone control and image transfer. 
These technologies are expected to enable NYPA, and other utilities as well, to achieve enhanced safety, reliability, and efficiency.
PPL Electric Utilities: Vegetation management risk modeling
PPL Electric Utilities has developed a rigorous risk-based quantitative approach to vegetation management. Implemented in 2020, despite experiencing more severe weather that year, vegetation reliability, SAIFI, improved by fourteen percent. 
The vegetation management team identified a hundred and eighty-seven separate grids from thirty-six different circuits that had a very high probability of experiencing a vegetation-related outage. A model assigned risk levels. Pink is for high, orange for moderate, yellow for low, and translucent for keep safe.
The team used a concept called residual analysis that took shared characteristics from the utility's feeders and grid to model the expected performance of various components. It provides an understanding of how many outages would occur on one feeder or grid based on these characteristics.
Tampa Electric: Distributed energy system
Tampa Electric and Emera Technologies are piloting a program, which they named BlockEnergy. It's to develop a utility-owned business model to address the migration of customers toward behind-the-meter technologies such as rooftop solar, local backup, and microgrids to protect their critical loads. The goal is to bring more value and reliability to customers seeking greener energy solutions. 
BlockEnergy is a rate-based alternative for distributed energy solutions. The program was approved by the Florida Public Service Commission in May of 2021.
In the pilot program, thirty-seven homes will have four levels of energy assurance: rooftop solar, local battery storage, community generation, and grid-operability capability. There are no up-front costs for participants, who will be charged standard Tampa Electric rates. 
Each of the houses will have a BlockBox unit containing battery storage, an inverter, and a controller that communicates with the other controllers on a seven-hundred-and-fifty-volt DC bus and shares energy. The system also includes a central energy box with supplemental storage and a grid interconnection. 
The BlockEnergy proprietary control network is the hub of all the distributed energy resources within the system, employing the dynamic pricing model of game theory to optimize system operation. The system can operate both grid-connected and islanded resources.
Tennessee Valley Authority: Safety blitz 
TVA's generation services health and safety committee developed and implemented the "safety blitz" process. Safety blitzes are a combined effort with the generating sites to drive employees' focus on the utility's 4 Vital Behaviors and to foster a safety culture.
The 4 Vital Behaviors are:
Identify hazards before every task.
Take actions to remove hazards and reduce risks.
Protect yourself and others. Intervene when necessary.
Take pride in safety and be involved.
Safety blitz observers work closely with site personnel to conduct site walk downs including observations of in-progress work. If possible, identified issues are corrected in the field when identified. 
In fiscal year 2021, that ended last March, forty safety blitzes were completed. Serious and recorded injuries have fallen substantially.