Author Bio:
Hans Kobler is Founder & Managing Partner at Energy Impact Partners. Kevin Fitzgerald is Chief Utility Officer at Energy Impact Partners.
It's their middle name. Impact. And it seems to be the point of Energy Impact Partners. Whether through Electric Hydrogen, Enchanted Rock, Finite State, Hop Skip Drive, Zap Energy or any of the scores of up-and-coming companies in EIP's ginormous investment portfolio, EIP has emerged as a major factor in recent years shaping our energy future.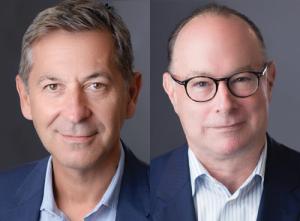 But now it turns out they were only getting started. Evidenced by this latest announcement to dedicate a billion dollars to accelerate our pace to net zero. Leaders from our industry stepped up to fund this latest push, such as Alliant Energy, Ameren, Evergy, FirstEnergy, Pinnacle West, Southern Co., and Xcel Energy. Augmented by investments by old and new friends of our industry, such as Burns & McDonnell, Cox Enterprises, Enterprise, Park Hotels & Resorts, Public Storage, TC Energy, and Williams.
Herein two EIP execs talk with PUF about this latest push and what drives them to do this. They're glimpsing the future. Let's see what they see.
 
PUF's Steve Mitnick: Talk about your recent big announcement.
Hans Kobler: We just announced our latest fund closed at a billion dollars — a giga fund! We're proud and see this as a continuation of the work we've been doing over the last six years. Working with our strategic partners, with our utilities at the core, we've pioneered a unique model to look for the best innovators and entrepreneurs building the companies necessary to create the utility of the future.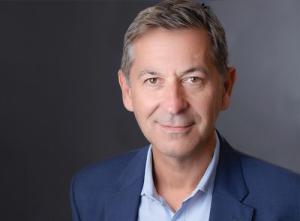 The size of the fund is a reflection of the market opportunity and realization of not only the utility industry, but the broader corporate universe, that climate change is something that will impact everybody. Whether you are in real estate or insurance or the automotive business, you need to be thinking about how clean energy impacts your future — and utilities are central to a net zero future.
Together, by working with the utilities, our partners can gain a critical advantage in reducing their emissions. We are humbled by the confidence of our investors, the strategic ones, the returning ones, and the financial ones. We are thrilled about the road ahead, to keep working with this broader coalition to lead the energy transition.
PUF: Give a sense of the companies that are investing, wanting to have an impact, and why they're participating.
Kevin Fitzgerald: When you think about when we founded EIP in 2015, you'll recall there was a lot being written about 'the utility death spiral.' Analyst reports at that time were detailing how these disruptors were coming in to disintermediate utilities, they were going to eliminate the utility business model.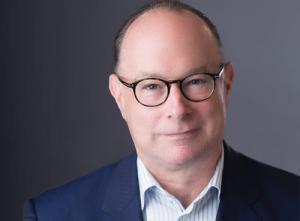 As a team of industry veterans with deep corporate and investment experience, we knew the role that incumbents could play in the energy transition if harnessed properly. We teamed with utilities at that time because we believed they would play a critical role in helping expedite the energy transition.
Our thesis was, and remains, that the clean electron is going to drive decarbonization in the economy and therefore, what better way to deliver clean electrons than through the utility networks, which are already built and just need to be modernized.
EIP came together to work collaboratively with utilities to identify those companies that could partner with the utility of the future as the industry collectively moved to decarbonize. By working together, the utilities could actually help the disruptive companies scale quicker and in turn, the utilities would be positioning their businesses for future low carbon economy.
We saw this opportunity as a win-win and our strategic partners that came in over the course of the first six years of EIP have proved that out. We've seen that utilities, in close collaboration with EIP, can lead the way on the energy transition. Together, we've been able to identify various segments that need to be decarbonized, or where there's disruption in new technology occurring to address climate change, and partnered with our utilities in those areas to scale companies faster and reduce emissions.
The success of Fund I's portfolio in both taking companies to market, as well as the significant exits we have seen, has brought greater interest in this model and in our coalition — including from groups outside our utility core. We are excited to see other industrials in sectors like real estate, automotive, mobility, and tech come into the fund. 
What started out being described as a 'death spiral' was flipped on its head so now, EIP, our utilities and corporate partners are leading the way on climate change and other parts of the economy are leaning in and saying, we'd like to participate too.
PUF: One of the things that most fascinates me about your model is, it's not like companies give you X dollars, and then say, hey, send us a statement every quarter or twice a year. They're participating. How does that work?
Hans Kobler: We have investors that entrust us with their capital and expect to get a lot more back. Those are the pure financial investors — a segment which is growing in our space as the energy transition represents a generational investment opportunity. But, at the heart of our operation are our corporate partners, the strategic investors that not only give us money but also, actively work with us on finding, screening, and scaling investments.
They are not only here predominantly to make money, but first and foremost, to learn about the future, to identify the threats and opportunities, and to learn from each other. And along the way, while we help them innovate, we turn an operating expense into a profit center.
We do this through a unique process we developed over time. We built an in-house team of researchers from BNEF, GTM, and industry experts, such as Kevin, who work with our partners to look together for those gems, for those emerging technologies, to identify the use cases, figure out what works, what doesn't work, and share/learn from each other. Then, hopefully, find a couple of companies that we think have the potential to be leaders in the segments that matter and make us money at the same time.
Our research team then shares that know-how with our partners so they can form their own strategy. We are not strategy consultants. We don't tell our partners what to do, but we help them make more informed decisions on what path they want to plot for themselves.
To do that, we form working groups. Every year, we pick five to ten areas that our partners indicate are most important. Then, they reach out in their organization and identify the people from the trenches that are most knowledgeable about each topic. These subject matter experts then work with us methodically over several months in the working groups.
We call it the utility shark tank, where in the end, we bring those companies, and they get graded and grilled by the experts. This used to be dozens of people meeting in person, now there are as many as hundreds, as we can tap deeper into our partners' organizations using Zoom.
For example, we recently concluded our latest working group focused on Frontier Deep Decarbonization — analyzing those hard, tough challenges that are required to get to full decarbonization. We had an omnibus working group with two hundred thirteen participants from thirteen partners, seven countries, and four continents working together over four months. This is an incredible force multiplier for our already considerable team and allows us to make better decisions, advancing the speed of innovation and reducing the cost.
PUF: Are you able to accelerate some of these tough problems, whether it's hydrogen, or with long storage? Are there some successes and a reason to feel optimistic?
Kevin Fitzgerald: Yes. In Fund I, our utility partners were interested in making sure that the customer becomes the focus of a lot of this digitization and decarbonization that's going on.
Putting the customer forward as the key focus, we invested in a number of companies that are inside the home and work inside the home, as it relates to energy efficiency and demand response.
One of those companies was a smart thermostat company out of Canada called Ecobee. That company has done a phenomenal job working with our utility partners in North America to build out their product and services beyond the smart thermostat to a broader reach inside the home and to other services.
The company grew exponentially over the last few years. Recently, we announced a strategic sale to Generac, which is a big player in the distributed generation market, particularly as it pertains to residential homes. This was an exciting exit, and we think Ecobee will continue to be able to drive positive impact within our partners' businesses now available through Generac.
Generac has a big vision for partnering their generation gensets with Ecobee's efficiency products and services to drive emissions down and to make a better customer experience for all involved.
Another example that bears mentioning is related to the digitization of the grid and cyber defense. We led the series A investment in a company called Dragos that today is at the forefront of the industry's cyber defense.
Dragos identified OT security matters on our network. They brought forward a solution called Neighborhood Keeper. Southern Company tested it out, along with FirstEnergy and Ameren. They identified that it was successful and started to work with Dragos and others to scale it up so it could be deployed beyond just three utilities.
Over the last five years, Neighborhood Keeper has grown, and recently was recognized by the ESCC as the cyber-OT network security service that needs to be deployed across all the critical infrastructure, including chemical companies and natural gas pipelines.
With our strategic coalition's support, Dragos has grown considerably, and recently announced it had raised a record-breaking two hundred million dollars in Series D funding at a valuation of $1.7 billion. While that's stunning in terms of the financial growth of the company and the benefit to our investors, in my mind, what's most important is that Dragos served a critical need within our ecosystem. 
Dragos, working closely with EIP and our partners, was able to address our utilities' specific needs, which in turn helps secure our country's most critical infrastructure from threats foreign and domestic. The potential financial returns of a company like Dragos are astounding, but the real story is they are helping our utilities re-think how operational technology can be secured.
Dragos is playing a foundational role in securing the grid by doing things we've never been able to do before like sharing intelligence in real time amongst utilities and the federal government, about various threat vectors. We couldn't do that previously, and this advancement is tremendous for the country.
PUF: We've interviewed and heard from the federal government several times about Neighborhood Keeper and how impactful it is. 
Hans Kobler: I want to add to that — it's such a good example of the magic of our coalition at work. Where the innovators often have brilliant ideas, but need the utility, who are first and foremost chartered to keep the lights on and do so affordably, have come together, with EIP's help, to make a difference.
People are naturally more risk adverse, but the fact that we've worked together, that we spend so much time validating those technologies, that we learn from each other, makes it easier for them to try.
For the entrepreneur, the first dollars, the first contract, are the most important ones. In Dragos' case, it was brought to us by one of our partners at Southern Company, who said, pay attention there.
Five of the first eight customers came from our coalition. That got the train going. That's how I see our role: helping both parties come together, get comfortable, and making it easier to advance that critical mission. 
PUF: What happens next?
Kevin Fitzgerald: Our firm has grown from Fund I, where we focused on investing with equity and debt in proven technologies and business models, to a much broader platform-based capital and solutions provider to cover the full spectrum necessary for the energy transition.
We recently launched a fund — the Frontier Deep Decarbonization Fund focused on revolutionary climate technologies — targeting the hard to decarbonize sectors. Things like hydrogen, new nuclear, electrification of industrial processes like agriculture and fertilizer, and shipping, trains, trucking, and those kinds of things.
We also launched another effort, particularly dear to our partners and our team: the Elevate Future Fund with the goal of advancing diversity in our industry. We have a long way to go here. We also expanded our model to Europe and are sharing best practices on a global basis as we look to lead the way to a zero-carbon future.
We're excited about the platform, and it has been stunning and humbling to see the response for Fund II, and we feel blessed to be a part of this transition.
PUF: What are one or two things that are most rewarding in what you're doing?
Hans Kobler: The most rewarding thing for me is when you see those inspirational entrepreneurs make their vision happen, getting the traction that allows them to turn a dream into a reality.
I've got three kids and we've got seventy-five portfolio companies, but there are similarities with them. You root for all of them, and you are happy when one of them graduates and makes it out into the bigger world. In our case here, it is when they get the traction with our partners. That's one of the most rewarding experiences.
Equally rewarding is working with our team and our partners' experts — we call them ambassadors — collaborating, sharing, and making innovation happen. I'm really a quant more than a people person but I have to confess it is a pleasure to see and work with people who are smart, working hard, but also have their heart in the right place and try to create a better world. 
Kevin Fitzgerald: I'd have to echo what Hans said, maybe because I am a people person. What's been most gratifying is to see the change that's occurred in our utility thinking.
Hans alluded to this. There are those moments when you're sitting in a conference room in person, and an entrepreneur just gives a pitch, talks about his or her technology, and shows everybody in the room that the technology works. You look around at some of the engineers in the room who are shaking their head saying, I never thought that would work.
The experience of that moment is then reported out by that utility exec to his or her broader team with the challenge of, we need to look into this, get with the EIP Research and Innovation team, and see how deployment will make a difference in accelerating our journey to a carbon-free future.
For me, the experience our utility and corporate partners receive in that room drives innovation in their respective companies, and signals that the clean energy transition is coming much faster than people think.