Author Bio:
Steve Mitnick is President of Lines Up, Inc., Executive Editor of Public Utilities Fortnightly, and co-author of a new book, "Front Lines to Power Lines."
Electrification 2022 is coming to Charlotte in mid-March, the enormous event to be held by the Electric Power Research Institute. It will be epic, as everyone who attended the last one in 2018 in Long Beach remembers.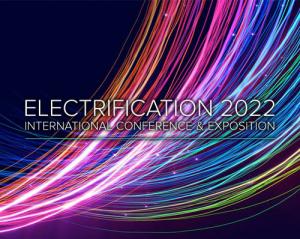 Excitement is building for the 2022 theme of, Building a Net-Zero Future for All. EPRI has scheduled a full slate of agenda items, a massive expo, and numerous networking opportunities. It's not to be missed.
Here, PUF brings together three leaders in assorted decarbonization efforts, to give you a taste of what to expect at Electrification 2022. They are from Duke Energy, EPRI, and an EV advocate. Allow them to whet your appetite. See you in Charlotte.
Electrification 2022 Articles: