Author Bio:
Jim Madej is the CEO of Franklin Energy, a U.S. company that delivers smart energy management solutions for utilities through a portfolio of products and services that lowers costs, reduces carbon and waste, and grows stronger communities and local economies.
Energy affordability has been a critical topic for decades. However, between recent federal legislation and U.S. inflation soaring to a forty-year high, the topic has gotten a lot more media attention.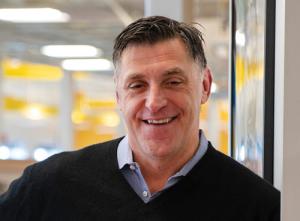 Sixty-one percent of Americans are living paycheck to paycheck. These factors have combined to highlight the energy burden many working families must face and have made the energy disparity in disadvantaged communities even more apparent. 
Too many households are forced to make the impossible decision between paying their power bill and putting food on the table. For that reason, looking holistically as a nation at the state of energy affordability has never been more important.
We all recognize the inherent value of shifting to a more equitable energy system. That means one where the economic, health, and social benefits of participation extends to all levels of society, regardless of ability, race, or socioeconomic status.
Yet despite this, achieving energy affordability has been tenuous at best. Different regulations, politics, and unique circumstances state to state have historically prevented quality offerings that could have a real impact from taking shape.
In the late 1970s and early 1980s, the federal government introduced the Weatherization Assistance Program and the Low-Income Home Energy Assistance Program, and while those two programs offered some relief, neither have been able to substantially reduce the energy disparity we see between low-to-moderate income versus higher-income households.
For utilities and states to reach their climate goals, it is essential that we pursue a more innovative approach to energy affordability and give working families and disadvantaged communities better access to efficient and clean energy.
With most utilities and state governments focusing on their low-to-moderate income customer base and spending upward of forty percent of their program portfolio budget on engaging these customers, now is the time to make a noticeable difference.
While some utilities and state agencies have gotten a running start implementing energy efficient and clean energy programs targeting working families and disadvantaged communities, others are just getting started.
Regardless of where your program is on the spectrum, here are some top priorities when targeting low-to-moderate income customers: 
Foster Collaboration — Reaching a more equitable future requires collaboration among federal agencies, policymakers, utilities, program implementers, and community non-profits. Collaboration allows organizations that are aligned in the desire to increase energy affordability to overcome critical challenges.
Many organizations, such as community action agencies, have in-depth experience reaching and engaging low-to-moderate income families, but they lack the resources and knowledge to implement lasting energy efficiency and clean energy programs. 
By partnering with community action agencies and a program implementer, utilities and state agencies can make a real difference, reaching the customers most in need with programs that best serve the needs of the community, while also advancing climate goals.
Earn Trust — To garner higher participation in low-to-moderate income programs, utilities and state energy offices must first establish meaningful connections with the communities and families they serve.
History is riddled with energy efficiency, weatherization, and demand-side management programs targeting low-income communities that failed to make the expected impact. At the forefront of these shortcomings is a failure to overcome existing community mistrust.
Disadvantaged communities have felt abandoned and taken advantage of in the past. To drive local economic benefits that will build trust and ease many of the issues that led to energy inequality in the first place, it is critical to enlist diverse communities to become part of the solution. Design programs that deliver benefits that the community prioritizes by communicating through valued community members on program benefits and participation. 
Incorporate Workforce Development and Training — Workforce development and training helps people from disadvantaged or underrepresented communities learn skills to advance clean energy and energy efficiency. These newly trained workers will then use these skills to benefit their communities, further advancing energy affordability and creating a positive economic impact for themselves and their neighbors.
For utilities, the success of newly trained workers is perfectly aligned with the goal of expanding the labor pool into new sources of workforce talent. The work done within the community contributes to a more equitable future. 
When thinking of clean energy and energy efficiency, it is important to remember that energy affordability is a topic that doesn't have a one-size-fits-all approach. Tackling energy affordability offers immense benefits.
Beyond cost savings on household energy bills, investing in energy efficiency, renewable energy, and climate protection programs provides working families and disadvantaged communities with improved air quality, healthier homes, and job creation. That means more opportunity, affordability, and equity.
In short, it advances the American Dream for many more of our neighbors. Partnering with an experienced implementation contractor is your first step in bringing these rewards to your community.