Deck:
La Plata Electric, Tri State G&T
Author Bio:
Jessica Matlock is CEO of La Plata Electric Association and Duane Highley is CEO of Tri State Generation & Transmission Association.
The clock is ticking as electric utilities see the pace of their clean-energy transition challenged by inflation, supply chain issues, and a prolonged federal decision-making process. In the west, several electric distribution cooperatives and their cooperative power supplier stand ready to increase power supply flexibility, reduce costs, and boost resiliency for more than a hundred thousand rural electric consumers.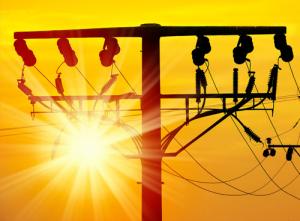 Eight months ago, we filed a historic settlement agreement with the FERC that advances the needs of our members. The agreement is the result of years of work among Tri-State Generation and Transmission Association's forty-two utility members.
The agreement provides three of its members, including La Plata Electric Association (LPEA), the flexibility to obtain part of their power requirements from Tri-State, and part from other sources.
This settlement is groundbreaking, as it offers a new win-win model for distribution co-ops and the generation and transmission co-ops, of which they are members. It acknowledges that the energy industry is changing, and member-led efforts are aggressively driving an energy transition that is reliable, affordable, and flexible enough to meet the needs of the diverse communities we serve.
Reaching settlement required extensive public input, a Tri-State bylaw amendment, and approval by all four cooperative boards involved. In short, it was a long and thoroughly vetted process.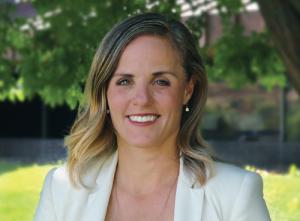 Based in Durango, Colorado, LPEA aims to power its thirty-six thousand members with affordable, reliable, low-carbon power. This new power supply model, if approved, would reduce LPEA's carbon footprint by fifty percent.
The new model also would save the co-op millions of dollars annually in power supply costs, and — thanks to a more varied, locally-supplied power portfolio — boost its resiliency in the face of wildfires, heat waves, deep freezes, and intense storms. It would also allow the co-op to remain a member of Tri-State and retain access to benefits that membership brings, including established transmission infrastructure and a portfolio of member services and resources.
Tri-State's members have also set the co-op on a rapid path to cleaner energy, while maintaining reliability and affordability. Since 2017, Tri-State's wholesale rates have been stable and even decreased in 2021 and 2022. Through Tri-State's Responsible Energy Plan, fifty percent of the energy its members consume will come from clean energy by 2025, and by 2030 that figure is targeted to increase to seventy percent.
For LPEA, clean energy consumption will be even higher. In Colorado, Tri-State aims to reach the state's goal for an eighty percent reduction in greenhouse gas emissions by 2030 from a 2005 baseline. Continued reliability, resilience, and resource adequacy remain a priority as Tri-State transitions.
The three Tri-State cooperative members pursuing flexible contract options represent more than a hundred thousand members across nine thousand square miles, which is larger than any other single member of Tri-State.
Most of Tri-State's members have worked together to ensure flexible contract options are available to co-ops that, like LPEA, have their own members with unique community goals for their power supplies. In addition to the three Tri-State members that are part of the settlement at FERC, three additional Tri-State members are also pursuing these flexible, win-win contract options, serving another one hundred thirty-one thousand members. Notably, these options will help our members increase investment in underserved communities, including tribal communities.
Unfortunately, FERC recently rejected the settlement and sent it to hearing procedures, finding that it was unable to approve the settlement due to a protest from a single member, one who did not opt into Tri-State's open seasons for partial requirements service and intends to terminate its contract with Tri-State in 2024.
This outcome delays the advancement of our clean energy goals and the direction approved by the majority of Tri-State's membership. We are working collaboratively to bring the benefits of the clean energy transition to rural communities, while doing it in a way that ensures our communities have opportunities to grow their economies. We will continue to advocate for a mutually advantageous partial requirements structure to benefit our rural communities as we move forward.
Every day we wait makes securing additional power resources more unpredictable given supply chain issues and inflation. It is time for a win for rural electric cooperative members nationwide who wish to pursue flexible, innovative energy solutions.
Pathways to support and evolve the generation and transmission model with more flexibility while continuing to deliver financial, environmental, social, resiliency, and reliability benefits to LPEA and all Tri-State members are challenging to find, and the settlement represented one of them. "It is time for a win for rural electric cooperative members nationwide who wish to pursue flexible, innovative energy solutions."The clock continues to tick as we move forward with next steps at FERC.