The NARUC Winter Policy Summit was held February 12-15 in Washington, D.C. with over sixteen hundred attendees.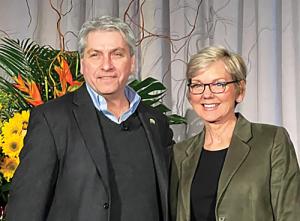 Regulation in the public interest was celebrated along with time out for the Super Bowl and Valentine's Day. There was much to learn as participants had a plethora of panels and speakers to choose from.
See some of the memorable moments from the Summit at our Facebook gallery.
Lead image: NARUC President and Connecticut PURA's Michael Caron with Energy Secretary Jennifer Granholm.