Submitted by

meacott

on Fri, 2015-05-08 14:59
Enron's collapse stands perhaps as the most the indelible bankruptcy in US history - one that not only triggered a recession but also caused lawmakers and regulators alike to remake the rules by which corporations must live. A key question remains, however: Are markets today better insulated from manipulation?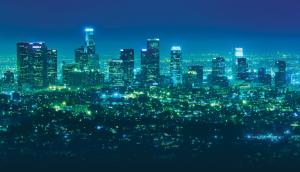 In their book "Market Power and Market Manipulation in Energy Markets," the Brattle Group examines this question. On one hand, the authors cite the virtues of capitalism as a means to growth and prosperity - which depends on free markets. On the other, they say that ethical and legal violations that lead to fraud betray the trust of consumers, necessitating clear rules and regulations.
"Although the recent wave of manipulation investigations involved behavior in disparate parts of the United States and were separated from the California Crisis by more than a decade, in both old and new cases [the] wholesale electric markets were suspected of failing to deliver effective competition and fair prices," write Gary Taylor, Shaun Ledgerwood, Romkaew Broehm and Peter Fox-Penner.
In all cases, "regulators confronted market participants who argued that market manipulation was too subjective to be prohibited" - that the energy traders were simply profiting within the confines of an imperfect system, the authors add. Their book is published by Public Utilities Reports, Inc., parent company of the Fortnightly.
Traders in Enron's day sought merely to match buyers and sellers, profiting from those transactions. At that time, deregulation was the buzzword - the ability to combine knowledge and technology to create market efficiencies and to provide new services. It was less about owning assets and more about finding arbitrage opportunities, or buying low in one region and selling high in another.
"All of our traders are incented to make money," one chief executive told Brattle's authors. "They look for opportunities. Some call it gaming; we say it's playing by the rules as they're laid out."
Just who or what is responsible for corporate conduct? Is it the job of policymakers to write defensible laws or is it the obligation of market participants to live by the Golden Rule? Certainly, such dilemmas are not always black and white. But, clearly, unethical companies don't last: Witness Enron, whose system of checks and balances totally broke down.
During this "Brave New World" of restructuring, Brattle's authors say that regulators lacked the tools required to combat the issues with which they would soon be confronted. The regulatory process is now more watchful than it was during the California energy crisis and when Enron was alive and kicking.
Market monitors are now observing all participants and the assets that they hold, all while traders face increasing requirements to report their activities. The goal is to reduce the likelihood of severe market distortions and massive wealth transfers, especially if one firm gets too heady.
"Many would argue that the Federal Energy Regulatory Commission (FERC) had been asleep at the switch during the California crisis," says Brattle's Taylor, in a phone interview. "But its thinking had not progressed along with the markets: Enron's activities involved fraud-based manipulation and the commission didn't have the model to address this."
Since 2005, however, the regulator that oversees open access rules tied to the transmission network has been given more authority by Congress. Between 2010 and 2014, FERC opened 35 investigations into market manipulation, the book says. In 2013, it reached its biggest settlement yet - when JP Morgan agreed to pay $410 million in penalties tied to alleged manipulative behaviors.
And in 2012, the Commodity Futures Trading Commission stepped up its enforcement under the Dodd-Frank legislation: It collected a $14 million fine from Optiver and others for influencing the NYMEX's oil and gas futures contracts and then making false statements to conceal those activities.
To be clear, there are now two separate sets of rules by which traders must abide: The first ones are controlled by "tariffs" that try to protect against the exercise of market power; the second are those intended to prevent outright or transactional fraud - to plug the holes that the tariffs may not have been designed to catch.
For example, during the California crisis and during the hottest summer days, traders "over-scheduled" electricity deliveries as a way to create traffic jams over the wires - all to jack up prices that were controlled by tariffs. That kind of behavior is no different than if there would be an intentional placement of false information into the market that results in a bias - and is classified as fraud. That is something for which FERC has been given the oversight as part of the 2005 Energy Policy Act.
Whereas FERC had been accused of lackadaisical oversight during Enron's heyday, the question today is whether it is too aggressive. If the enforcement of the rules is too cumbersome, it could have an adverse impact. In other words, markets prosper if there is an array of participants who are legitimately trading. That keeps markets liquid, enabling more transparency and better pricing.
"Some argue that due process may be violated now - that regulators are reaching beyond their authority," says Brattle's Ledgerwood, in a phone interview. "But a broad fraud-based rule is needed to deal with fairly different circumstances that involve different trading strategies and behaviors."
The book considers BP and Barclays: In the case of BP, FERC has assessed a $29 million fine for allegedly manipulating natural gas markets in mid-to-late 2008. As for Barclays, the same agency has already ordered it and four of its traders to pay $488 million for allegedly trying to massage markets - a case now before a federal district court. BP and Barclays strongly deny these allegations.
Meantime, the book also examines a case involving Energy Transfer Partners, Constellation Energy (now part of Exelon Corp.), and Deutsche Bank Energy Trading. All involve allegations of market manipulation. Energy Transfer Partners decided to settle in 2009 for $30 million while Constellation did the same for $245 million. Deutsche Bank argued that it sought legitimate marketing opportunities but opted to settle for about $1.6 million.
Power marketing and trading will always exist as a way to match legitimate buyers and sellers. Undoubtedly, some will stray from ethical behavior. But markets must be properly regulated if confidence is to be restored and the economic upswing is to continue. And while some will argue that today's regulatory regime is too confining, the goal is to prevent players from gaming the system and causing an economic meltdown.
Ken Silverstein is editor-in-chief of Public Utilities Fortnightly. Contact him at ksilverstein@fortnightly.com.
Deck:
Are regulators managing market manipulation?
Intro Text:
Some will stray from ethical behavior. But markets must be regulated to maintain confidence.
Publishing Date:
Wednesday, May 13, 2015 - 00:00