Publications Catalog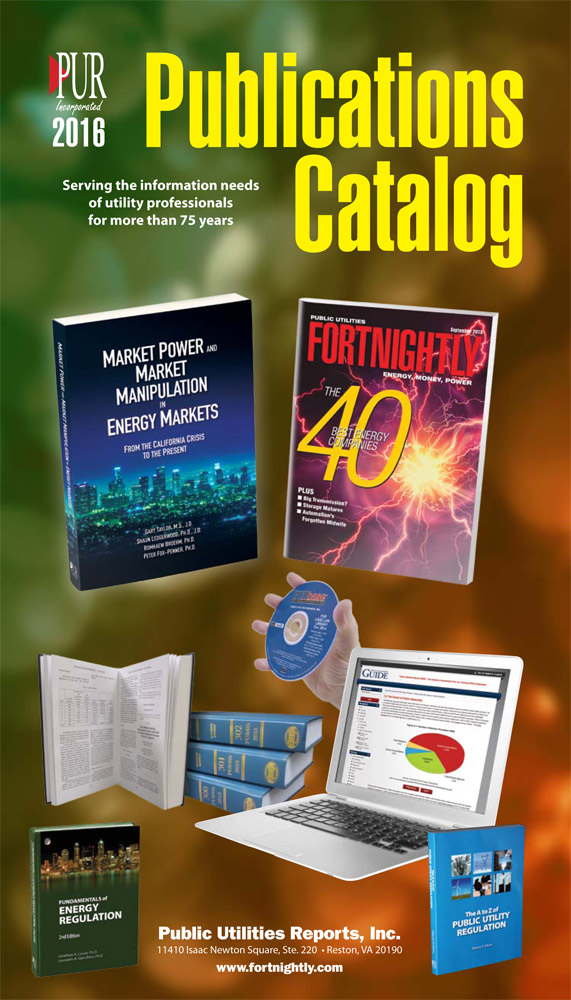 Public Utilities Reports, Inc. (PUR) is pleased to present our 2016 Publications Catalog. 
Take a look inside for information about our broad array of products designed to serve your energy information needs, including:
• Public Utilities Fortnightly, the monthly magazine that brings you analysis and commentary from the industry's most respected analysts, policy makers, and executives.
• PUR Guide, the standard educational tool for training utility employees.
• Legal research products, including the PURBase Case Law Library on DVD, Public Utilities Reports, 4th Series, and  Utility Regulatory News, a weekly e-newsletter covering the regulation of public utilities at the state level.
• Authored texts on a wide range of topics critical to the energy industry including two new offerings: Market Power and Market Manipulation and The A to Z of Public Utility Regulation .
For more information including bulk purchase discounts, contact Jean Cole at jcole@fortnightly.com or 1-800-368-5001.