Updated 7:36 AM EDT, Mon July 1, 2019
On June 25, the Energy Department released its latest stats on the electric industry. And they contained a bombshell.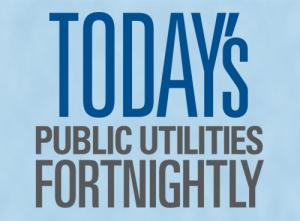 Coal plants produced only 60.1 million megawatt-hours in April. Let me repeat. Coal produced only 60.1 million megawatt-hours during the whole month!
This is an incredible development. Never have U.S. coal plants produced so little electricity in a month. At least since the early twentieth century.
The record low had been April 2016, when coal plants generated 72.1 million. Followed by March 2016 at 72.2 million and April 2018 at 73.4 million.
This April beat the record low by 16.6 percent. That is, coal plants this April produced 16.6 percent less than in any prior month. Just wow.
Then, consider this. As recently as April 2008, coal plants produced 147 million megawatt-hours. That was nearly two and a half times as much as in this April.
There's more. Coal plants produced so little that their output actually fell slightly behind the production of the nation's nuclear plants in April. That's right. In April, the second largest source of electric generation was nuclear, behind natural gas in first place and ahead of coal in third place.
And I'm not done. Coal produced so little that its output was less than twice the production of the nation's wind farms. That's never happened before and was inconceivable until now.
Finally, coal plants produced only 20.4 percent of the nation's electricity at grid scale and only 20.1 percent when small scale generation is counted. Either way, that's about one-fifth of U.S. electricity.
I spent much of my early career in coal plants making many good friends in those plants along the way. That was so long ago. Now, paraphrasing the lyrics of Kansas, all coal is, just about, is dust in the wind.